Are you a two-wheel fanatic? Do you love getting out and about without the stress of a car? If so, you are in luck, because Navarre is ideal for being discovered by bike.
The variety of landscapes in this region give us terrain for all tastes. There are endless flatlands and just as many hills; desert landscapes and leafy forests; a network of Rail Trails and Nature Trails covering over 120 kilometres.
The infrastructures are enviable, and the views... You will be left speechless: they are quite simply unforgettable.
So, don't hesitate: if pedalling is your bag, bring your bike or rent one on your next visit. We will take care of the spectacular surroundings for you.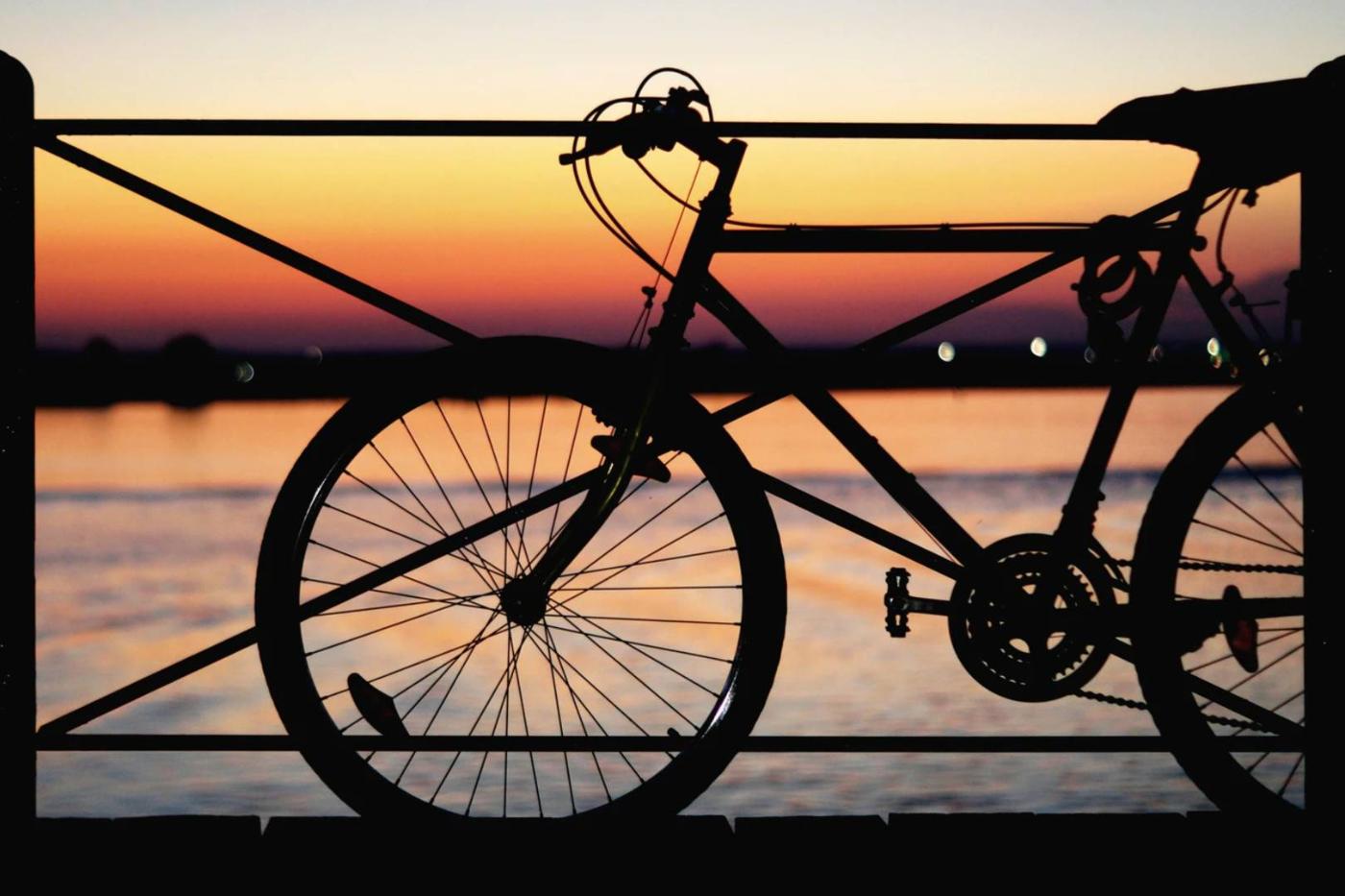 To get into gear...
have a look at the Navarre by bike leaflet and get those pedals moving.
Types of routes you will find here
As we have already let slip, discovering Navarre by bike is a plan that will fit in no matter who you are travelling with. With a partner, family, friends, or alone, we have options for all cyclists. Just take a look at what we have to offer.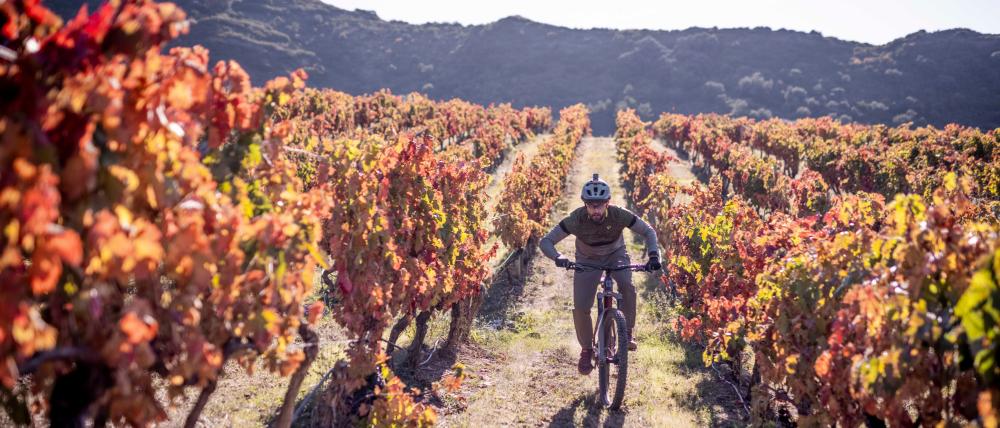 MTB areas
Discover stunning scenery, riding through idyllic oak and beech woods, mountain meadows and rocky crags that will simply take your breath away, grain fields and vineyards, deserts and awesome ravines, together with all those routes that lead you to the must-see top cultural attractions.
More than 3,000 bikeable kilometers divided into hundreds of sign-posted trails for all levels and crossing all over Navarre.
Infórmate aquí de todos los Espacios BTT
Eurovelo 1 route in Navarre. The Atlantic Coast Route
Have you heard about the project underway to allow people to cycle across Europe, along 80,000 km split into 16 routes? That's right, your ears do not deceive you.
The EuroVelo 1 route, called the Atlantic Coast Route, is one of them, and it passes through Navarre.
EUROVELO 1 - NAVARRE
The Atlantic Coast Route enters Spain through the Atlantic Pyrenees in Navarre. It starts off in Endarlatsa in the north, and links up to the Way of St James.
These 203 km are distributed over 5 stages, and in order to condition the first two steps, the Bidasoa and Plazaola Rail Trails have been joined by the "Ederbidea" project.
Discover the EuroVelo 1 cycling route in Navarre
Access the digitized Rail Trail and the EuroVelo 1 routes
And discover the nearby tourist attractions
¿Has pinchado? No problem
Bike self-repair stations
Navarra pone a tu disposición diversas estaciones de autorreparación a lo largo y ancho del territorio para que poder resolver cualquier imprevisto con tu bici. Repartidas por diferentes rutas de cicloturismo facilitan una puesta a punto y reparaciones básicas que cada persona realiza por sí misma. Las encontrarás en muchos campings y en los puntos que te detallamos a continuación.
Los campings de Navarra te proponen, también, 9 rutas en su entorno

Cerca de una veintena de campings de Navarra ofrece a sus clientes y de forma gratuita no solo unas completas estaciones de autorreparación de bicis sino también 9 rutas que parten de cada camping (3 de carretera, 3 gravel, y 3 de BTT) que suponen más de 150 rutas ciclables por la comunidad. Las rutas están disponibles en Wikiloc y Kommot y podrás descargártelas a través de un QR.

Las estaciones de autorreparación incluyen: sistema de suspensión integrado en forma de brazos frontales que permiten colgar la bici, herramientas de alta calidad, llaves, destornilladores, manguera y bomba de inflado, manómetro de presión etc.

Y algunos de los campings ofrecen zona de lavado, taller y garaje para las bicicletas.

Más información sobre los campings de Navarra

Localidades en la Eurovelo 1 y 3, y otros puntos que te ofrecen el servicio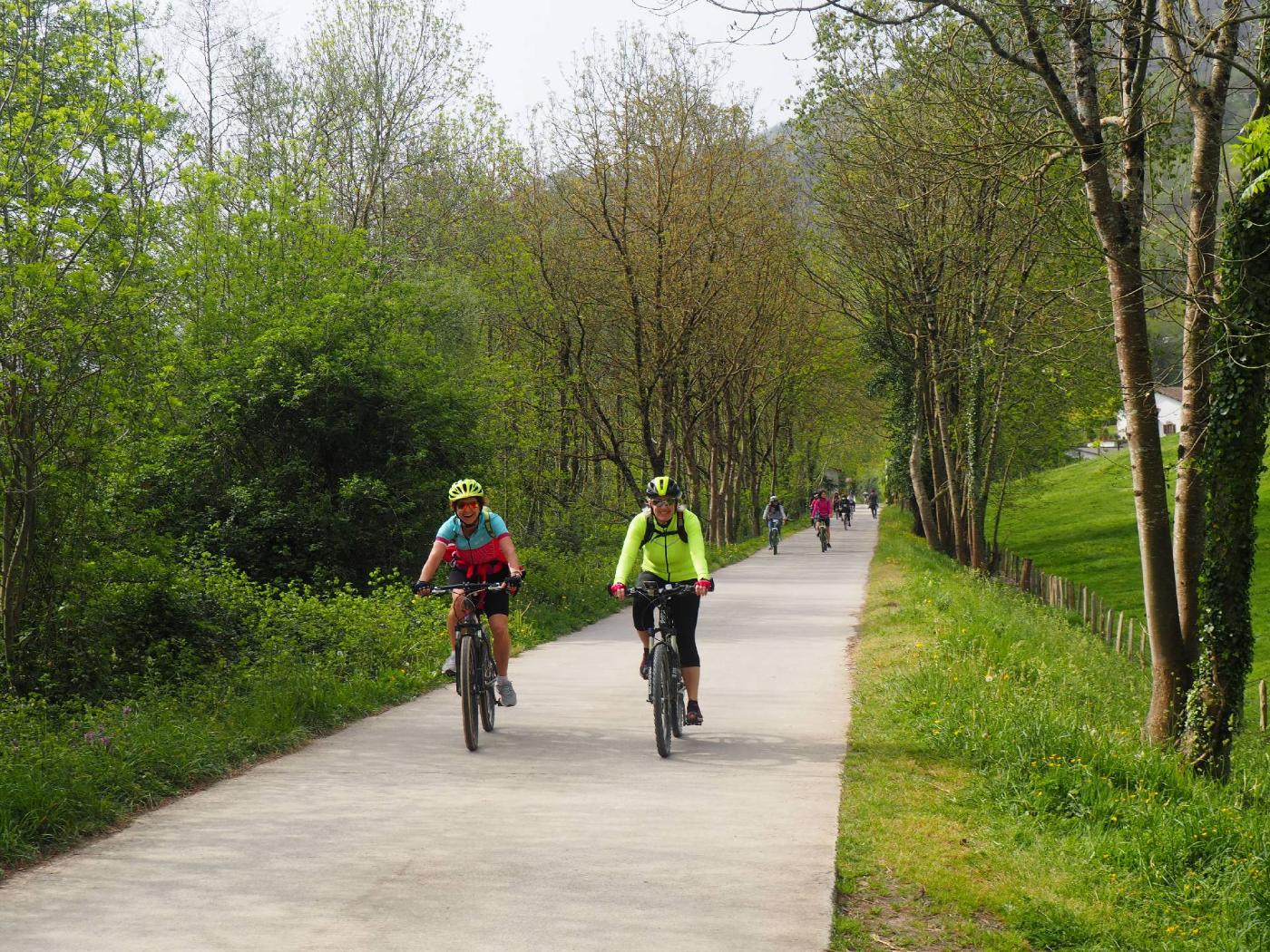 Calculate your route
Yes, we know there are loads of routes to choose from. That's why you're going to find this route calculator really handy if you're not too sure about which is the best route to take to bike to a particular place. What's more, you'll also get information on all the nearby services.
What do you think?
We think that if you like cycling - which seems to be the case - hiking or enjoying other adventure sports are also sure to feature on your to-do list.