Are you a two-wheel fanatic? Do you love getting out and about without the stress of a car? If so, you are in luck, because Navarre is ideal for being discovered by bike.
The variety of landscapes in this region give us terrain for all tastes. There are endless flatlands and just as many hills; desert landscapes and leafy forests; a network of Rail Trails and Nature Trails covering over 120 kilometres.
The infrastructures are enviable, and the views... You will be left speechless: they are quite simply unforgettable.
So, don't hesitate: if pedalling is your bag, bring your bike or rent one on your next visit. We will take care of the spectacular surroundings for you.
Reasons for discovering Navarre by road and mountain bike
Access places cars cannot go

Access places cars cannot go

Discover the region at a leisurely pace

Discover the region at a leisurely pace

Thousands of kilometres of routes

Thousands of kilometres of routes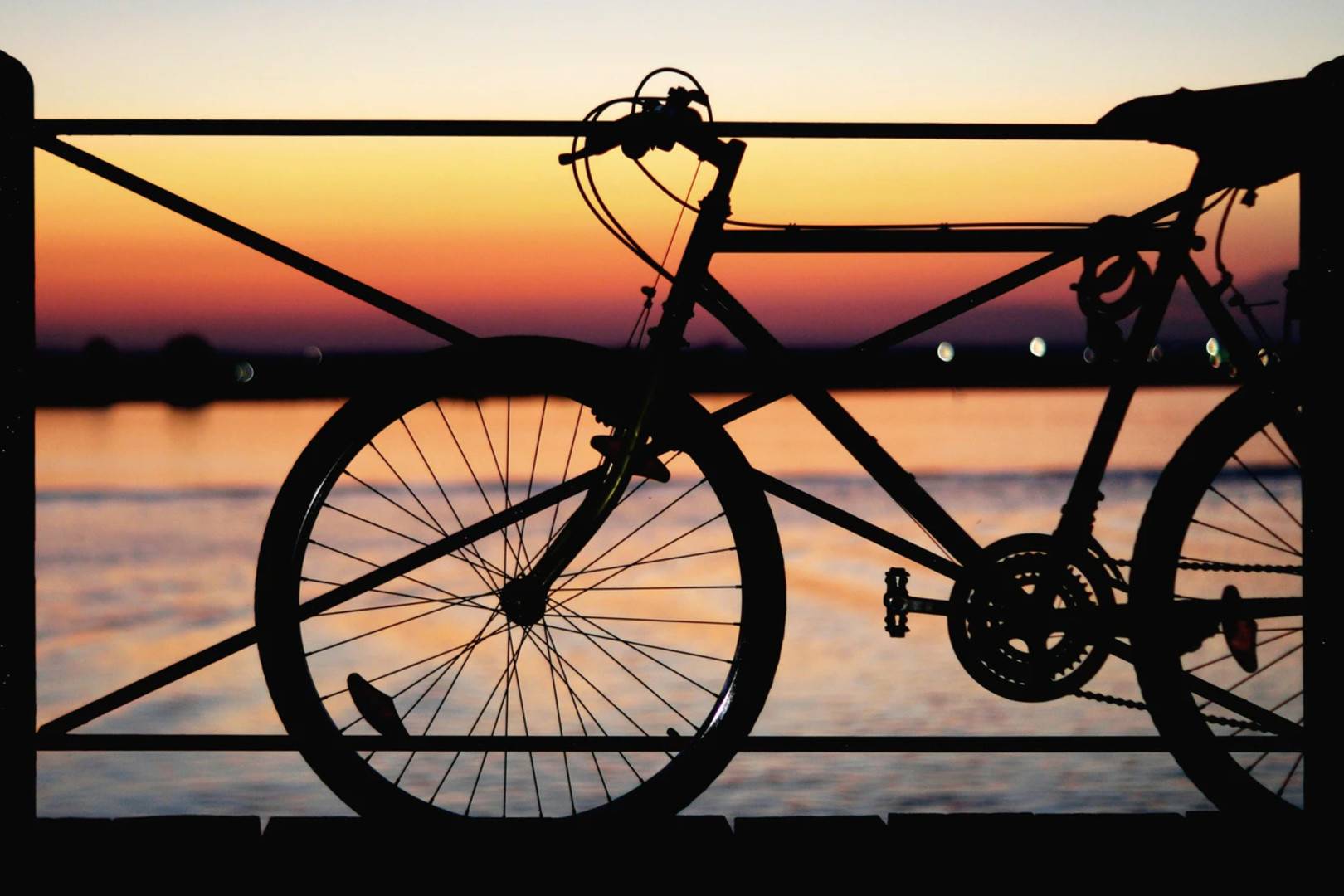 To get into gear...
have a look at the Navarre by bike leaflet and get those pedals moving.
Types of routes you will find here
As we have already let slip, discovering Navarre by bike is a plan that will fit in no matter who you are travelling with. With a partner, family, friends, or alone, we have options for all cyclists. Just take a look at what we have to offer.
Types of routes you will find here
EUROVELO 1 ROUTE. THE ATLANTIC COAST ROUTE
Have you heard about the project underway to allow people to cycle across Europe, along 80,000 km split into 16 routes? That's right, your ears do not deceive you.
The EuroVelo 1 route, called the Atlantic Coast Route, is one of them, and it passes through Navarre. Upon completion, this project will join the Norwegian fjords with Portugal over 11,000 kilometres, crossing 14 UNESCO sites, 4 European seas and 6 countries.
EUROVELO 1 - NAVARRE
The Atlantic Coast Route enters Spain through the Atlantic Pyrenees in Navarre. It starts off in Endarlatsa in the north, and links up to the Way of St James. These 203 km are distributed over 5 stages, and in order to condition the first two steps, the Bidasoa and Plazaola Rail Trails have been joined by the "Ederbidea" project.
The diversity of Navarre is palpable throughout the stages. From the spectacular green landscapes of the north, dotted with hamlets, along the cobbled city streets of Pamplona, to the flatter, more arid landscapes that surround the cities, with a medieval feel along the final stretch.
See below for more details: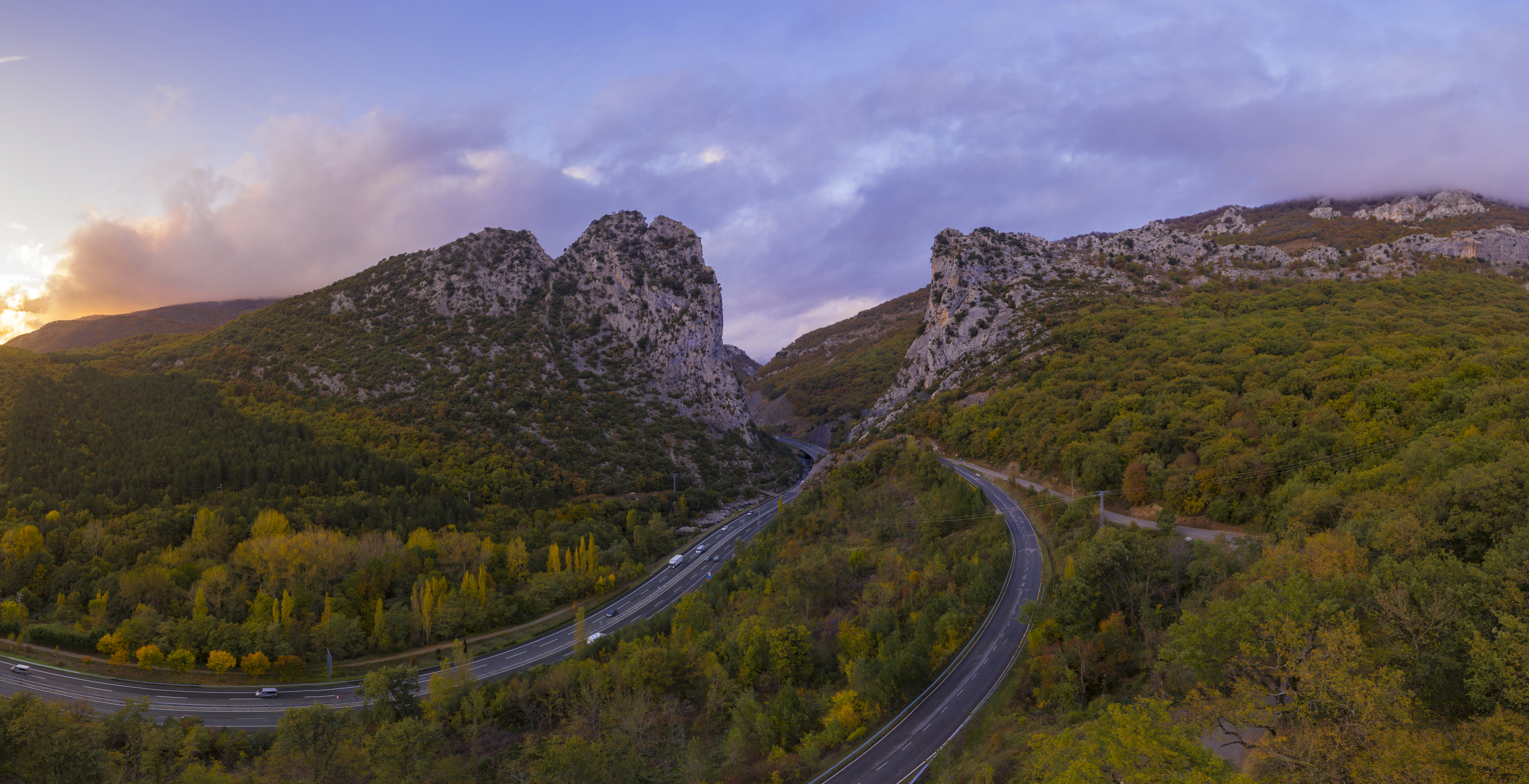 A lo largo de sus etapas se palpa la diversidad navarra. Desde los espectaculares paisajes verdes del norte salpicados de caseríos, pasando por las adoquinadas y urbanitas calles de Pamplona, hasta los parajes más llanos y áridos que rodean las poblaciones con aire medieval del último tramo.
Rail Trails in Navarre
Travelling, walking or switching off in a perfectly adapted space filled with charm is easier than ever thanks to Rail Trails. These routes, which follow disused former railways, give you the chance to plunge into nature with the comfort of excellent accessibility. This makes them perfect for families, people with reduced mobility, older people, children...
No excuses. Dive into nature on any of the five Rail Trails in Navarre on two wheels.
See more information about Rail Trails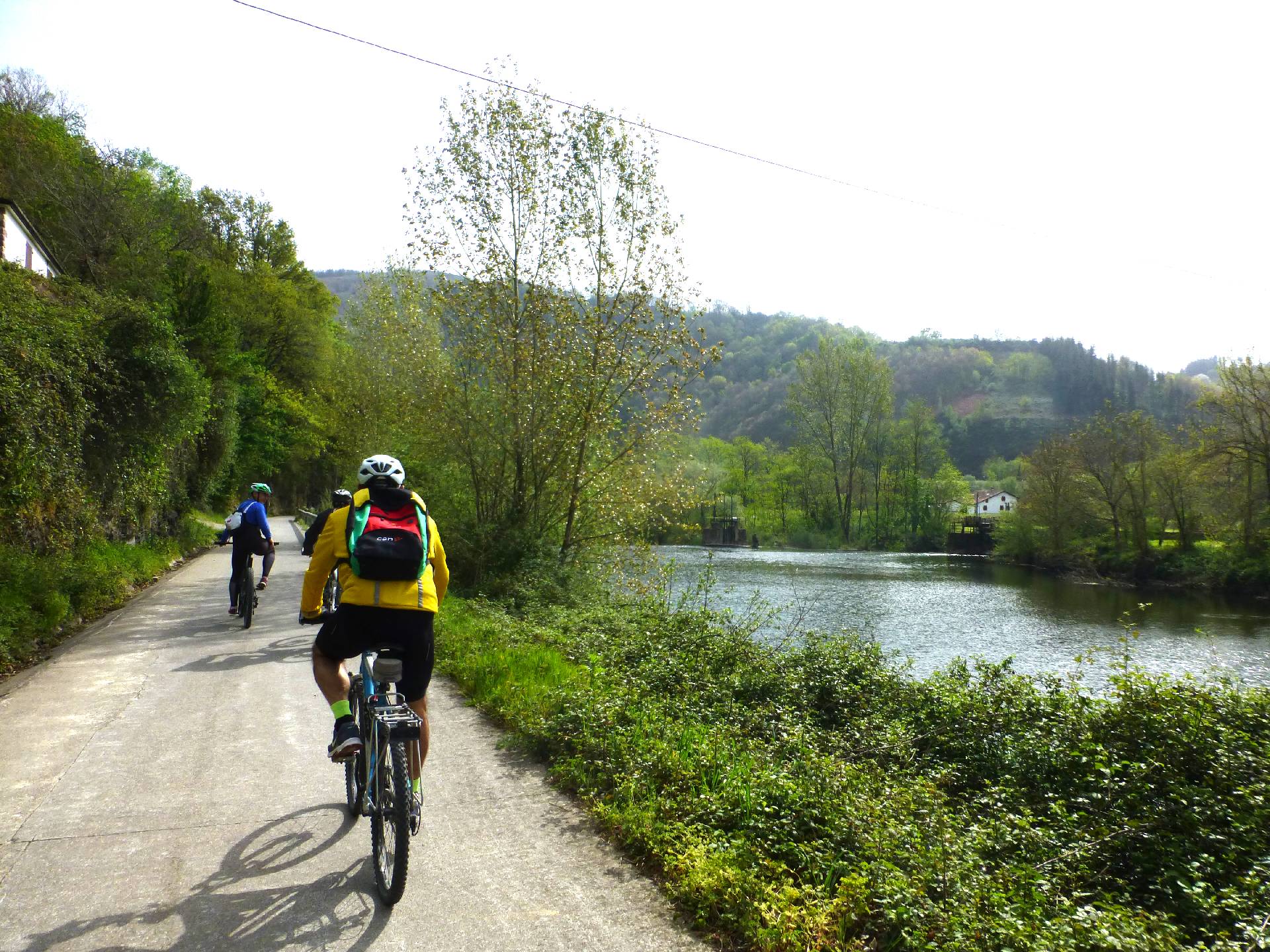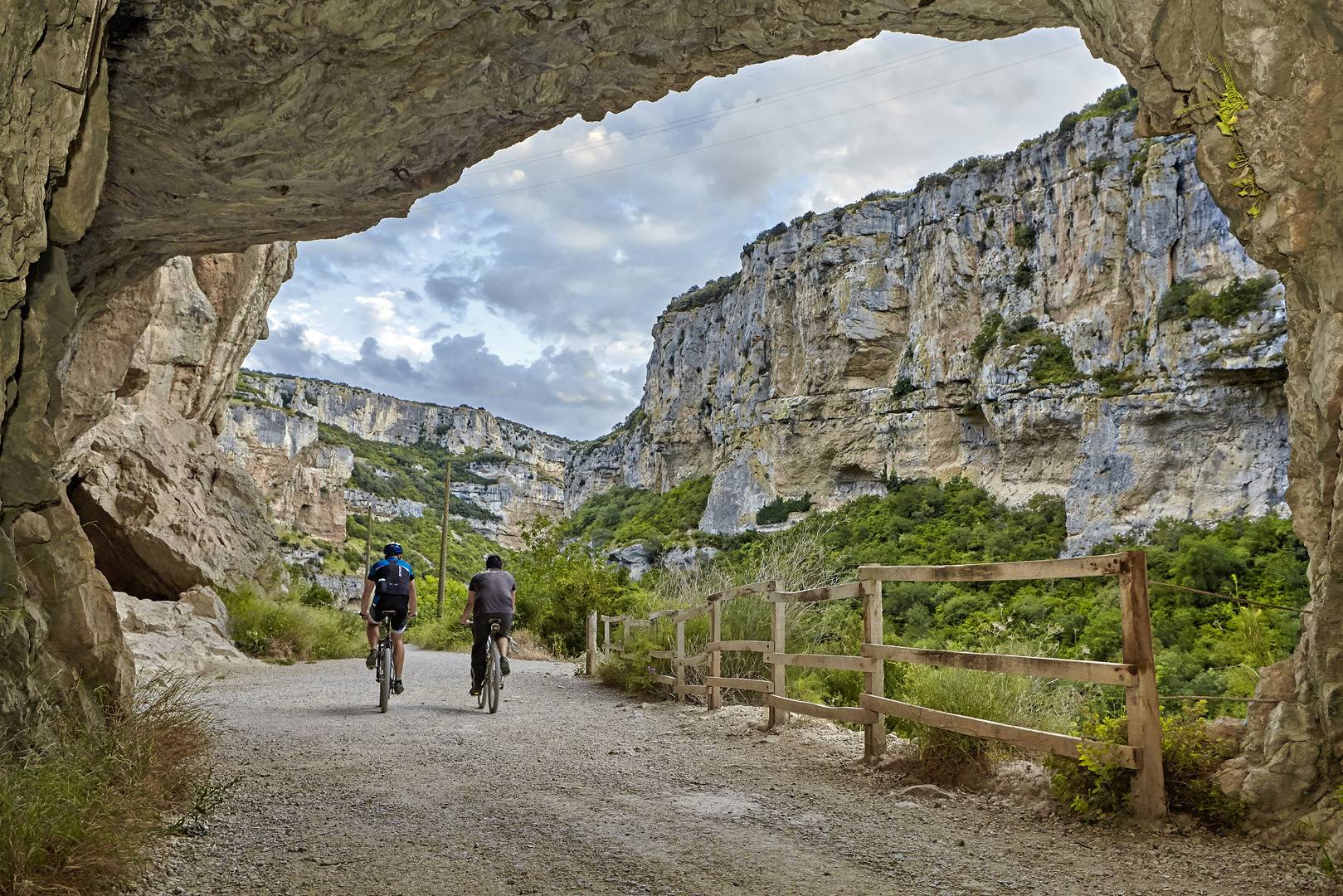 ¿Te animas?
Seguro que te suena eso de que Navarra es la puerta de entrada del Camino a la Península. Sí, ¿verdad?
Bueno, pues si tienes curiosidad, debes saber que para hacerlo en bici tienes dos opciones: seguir la ruta por carretera —teniendo en cuenta el tráfico— o rodar por el camino señalizado, respetando al caminante y tomando en consideración que en algunos tramos complicados puede que tengas que bajarte de la bicicleta.
Prepara tus etapas y ¡al lío!
Mountain bike spaces
Navarre has five different spaces where more adventurous cyclists can practice. They are: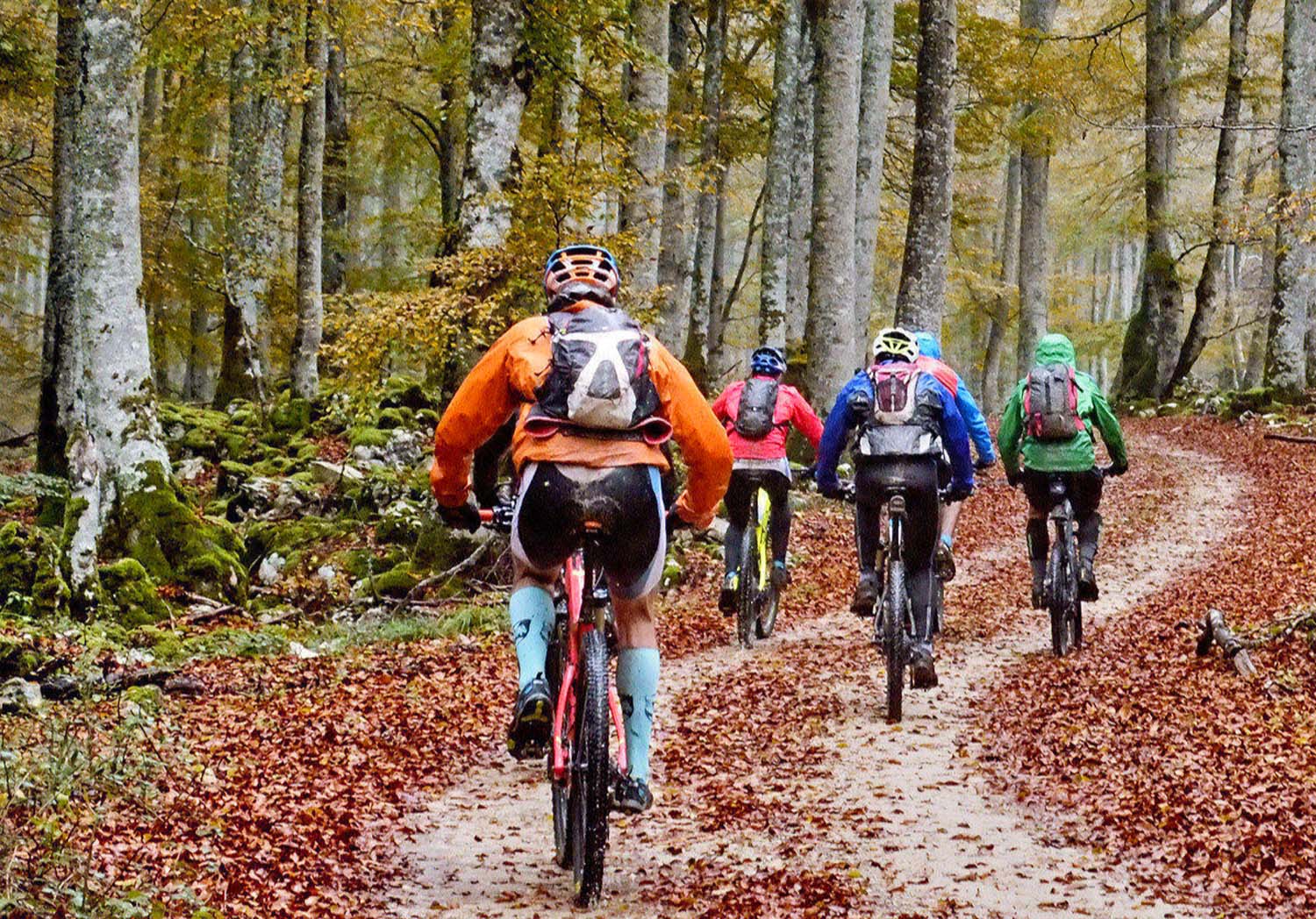 Planes en bici ¿Prefieres que te guíen?
Si te da pereza el prepararte las rutas, o ves tantas opciones que no sabes por dónde empezar, no pasa nada. Contamos con numerosas empresas que a parte de alquilarte bicis, te organizan rutas guiadas por los TOPS de naturaleza: Bardenas, Irati, Urbasa… pero como grandes profesionales, guardan para ti otras rutas más desconocidas pero súper especiales con las que seguro te sorprenderán.
Echa un vistazo a estos planes de bici y no te lo pienses.
Ver todos los planes en bici
¿Has pinchado? No problem
Estaciones de autorreparación de bicicletas
What do you think?
We think that if you like cycling - which seems to be the case - hiking or enjoying other adventure sports are also sure to feature on your to-do list.