Hey! If you are here it is because you have decided to come to Navarre, and that can only be good news.
You may have been browsing the website and have already decided what you want to do on your trip to the Kingdom. Or perhaps, you are more into downloading guides and have come across this little gem.
In any case, below is a vast collection of guides to Navarre, ranging from the classic (yet practical) plans and maps, to guides of routes, nature activities, gastronomy, MICE, health... And of course, the Way of St James.
Scroll down to see them all.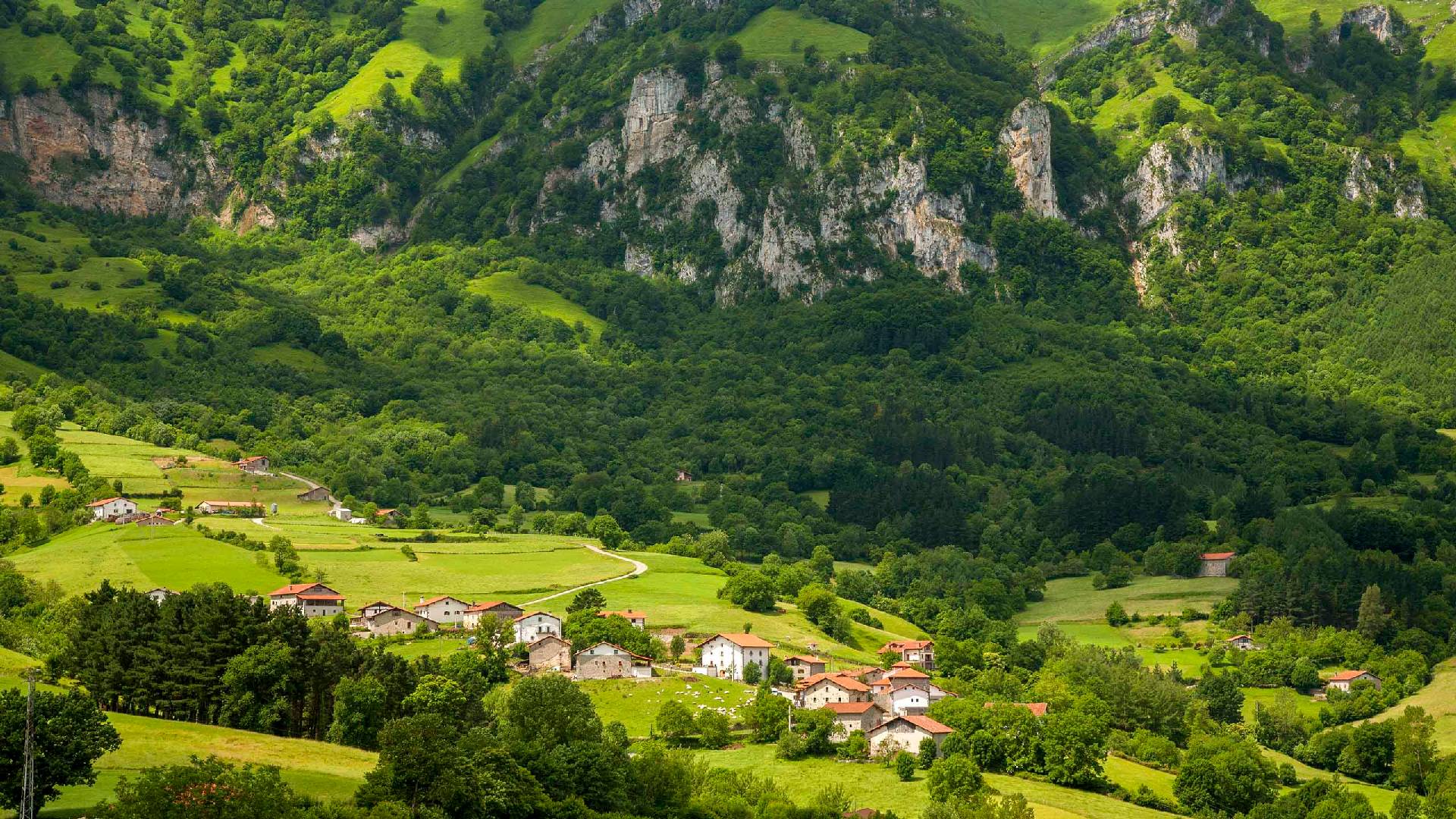 Complete guide to Navarre
We have tried to condense everything that Navarre has to offer into a single leaflet, with sections about everything you cannot miss during your visit: natural landscapes, the Way of St James, Pamplona and its surrounds, medieval villages, its historical heritage and gastronomy.
Below you will find guides for visitors who love to get about:
If you are seeking walks in nature and fresh air on your visit, you can do all this in Navarre, whilst enjoying its incredible and varied landscapes. You will soon see just how different the north is from the south.
If you are looking for a bit of two-wheel action, download the leaflet with all the information about cycle-tourism in Navarre, bike routes and mountain bike spaces.
Caminos con historia
Navarra es la puerta de entrada del Camino de Santiago en España.
Y cuatro son las opciones que tienes para recorrerlo: el Camino Francés con sus dos ramales, el Camino Baztanés y el Camino del Ebro.
Si necesitas información práctica descárgate estos dos folletos que te van a venir muy pero que muy bien.
Y si te gusta caminar y caminar descubriendo diversos pasajes históricos, una buena opción puede ser el Camino Ignaciano. Amplía información desde aquí.
Road trip leaflets
If you're looking for somewhere different to see because you've already been to Navarre and want to rediscover it from other points of view, here are a few suggestions for cultural, historical, legendary and, of course, gastronomic routes.
Remember, there is also room for a hearty meal, pampering your body and even organising a congress
So, if you want more information about any of these fields, choose one of these leaflets:
Fototeca de Turismo de Navarra
Si buscas imágenes de Navarra o te apetece compartir tus fotos más bonitas y que las publiquemos, puedes hacerlo desde aquí.
Must-see list?
That's all the leaflets, but we have plenty more information. If you want to keep browsing and find out what not to miss on your visit to the Kingdom, here are our carefully selected recommendations:
Must-see CULTURE

Must-see CULTURE

The essential milestones along the Way of St James, Romanesque gems, and museum visits.

Must-see NATURE

Must-see NATURE

A selection of outstanding valleys, forests and natural landscapes.

Must-see GASTRONOMY

Must-see GASTRONOMY

The culture of pintxos, restaurants specialising in roasts, cider houses and accompaniments.