We wouldn't be wrong in saying that our much-loved Irati Forest is almost as famous as the San Fermín festival.
This comparison in no way implies that you have to choose between them. Both are more than sufficient reason for visiting Navarre and, as you know, there's a time for everything.
But, if your body's asking for a nice, long forest bath, to enjoy the silence - that silence which luckily is never complete - and to use your muscles, then what it's really crying out for is the Irati Forest! Listen to it! Because your body knows you better than anyone.
What does the Irati Forest have to offer?
17,000 hectares of wild nature.

17,000 hectares of wild nature.

Nearby villages that are straight out of a fairytale.

Nearby villages that are straight out of a fairytale.

Outdoor activities in an extraordinary setting.

Outdoor activities in an extraordinary setting.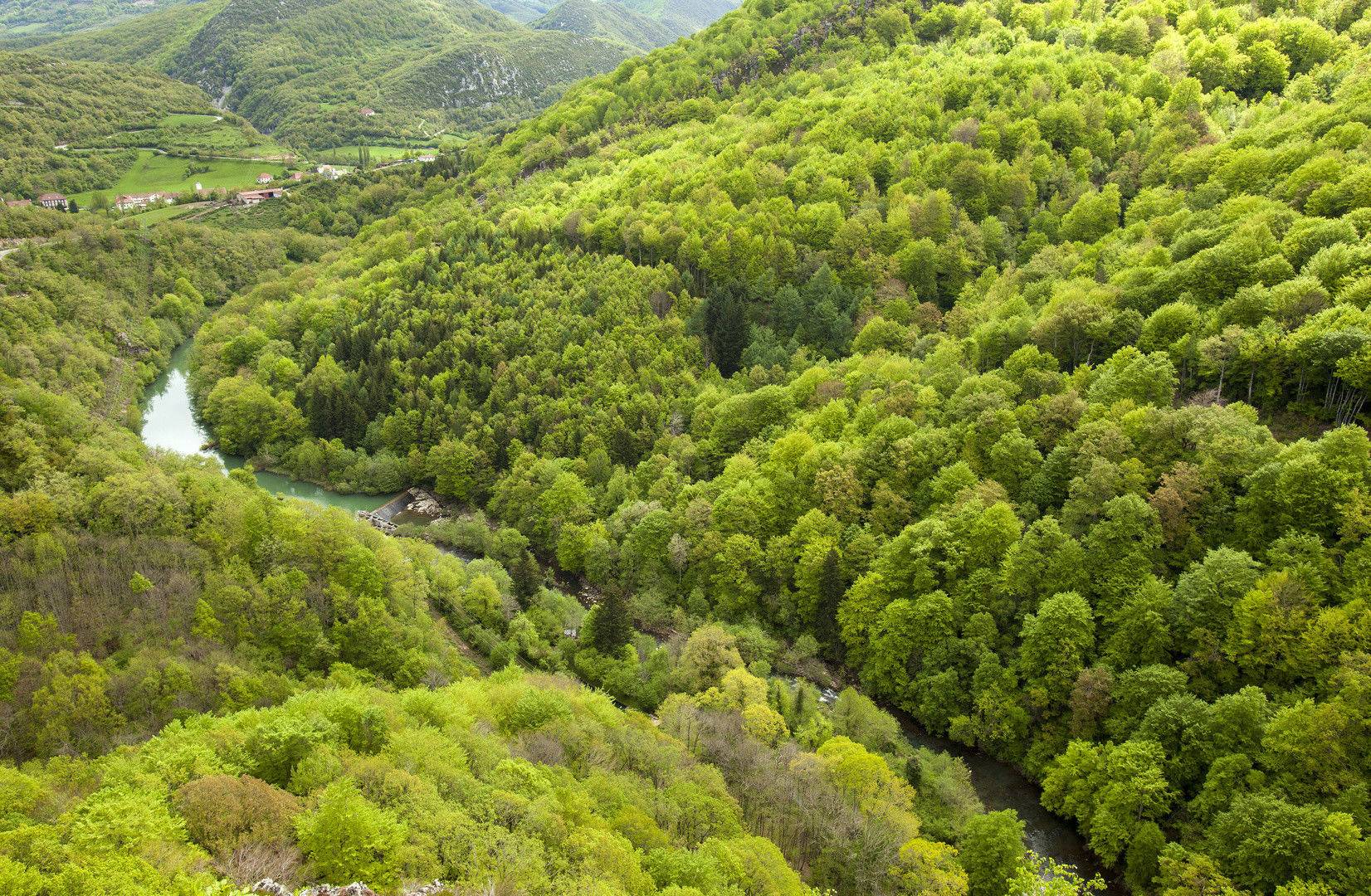 A TREASURE IN THE PYRENEES
The Irati Forest
Much has been written about the Irati Forest and its undeniable beauty. And that's to be expected, as it's one of the largest and best-preserved beech and fir forests in Europe.
Although this extensive woodland has been harvested for timber since the 15th century, it is still extremely well-conserved today thanks to the respect shown by the inhabitants of these valleys.
Beeches, oaks, firs, birches, willows, ferns, mosses, among others, are home to stags, roe deer, wild boars, and a host of other inhabitants, giving this area its great environmental wealth.
Oh, and let's not forget its smaller inhabitants! As the Irati Forest is a Special Protection Area for birds, and this is all too evident, with woodpeckers - the Irati Forest is one of the last strongholds for this species - , black woodpeckers and white-backed woodpeckers. And there are also large birds of prey such as the bearded vulture, peregrine falcon and golden eagle.
A large family in a large abode.
This magnificent conservation and biodiversity is also due to the three protected areas of the Irati Forest: the nature reserves of Mendilatz and Tristuibartea and the strict nature reserve of Lizardoia, all helping to keep the forest in good condition.
Hiking in the Irati Forest How to get there
The Irati Forest is located in the heart of the Pyrenees. Most of the forest is located in the Aezkoa and Salazar valleys in Navarre and, to a lesser extent, in the French valleys of Cize and Soule.
We're now going to give you a few details about the trails that you can do, depending on your chosen point of access:

Access points through the Aezkoa Valley
From Orbaizeta

Arrazola information point and Irabia Reservoir dam

The Arrazola information point is located some 8 minutes from the village of Orbaizeta. Its services include forest rangers, car park and picnic area. The following trails start from this point:

Azalegi-Hermitage of San Esteban

A 15 minute drive from the Arrazola visitor centre takes you to two small car parks alongside the Irabia Reservoir dam. The following trails start from this point:

Trail around the Irabia Reservoir

More info

From Orbaizeta

Orbaizeta Arms Factory and col of Azpegi

5 kms from the village of Orbaizeta stand the remains of the Orbaizeta Arms Factory marking the start of the following trail:

And, a further 3 kms along the trail will take you to the Azpegi Shelter, marking the start of the following trails:

Ursario Wood

Climb up the Mendilatz hill

Trail through the megalithic site of Azpegi

More info
Access points through the Salazar Valley
From Ochagavía

Casas de Irati «Virgen de las Nieves» Visitor Centre

Just before you reach the village of Ochagavía, take the turn-off on the NA-2012 and in some 40 minutes - 23 kilometres - you'll get to the "Centro de acogida Casas de Irati"visitor centre offering an information point, forest rangers service, car park, picnic area, bar-restaurant and a bike hire service which is complemented with a small bike repair shop.

The following trails start from the car park:

Cubo Waterfall and River Urbeltza track

Zabaleta Wood

Old path to Koixta

Old path to Irati and Muskilda

More Info

From Ochagavía

Irati-Abodi Mountain Activities Centre (Pikatua area)

Some 3.5 km from Ochagavía, you will reach the village of Izalzu, which marks the start of a trail based on a popular legend:

Following this road toward Larrau (France), you will reach the Pikatua area (at an altitude of some 1,300 metres), and the Irati-Abodi Mountain Activities Centre. This is the perfect place for doing mountain sports in any season of the year. It has 4 trails which can be explored with skis and snowshoes in winter:

Cruz de Osaba

Zamukadoia

Koixta

It also provides information on MTB trails, a hire service for bikes, skis and snowshoes, as well as a cafeteria-bar-restaurant and car park.

More info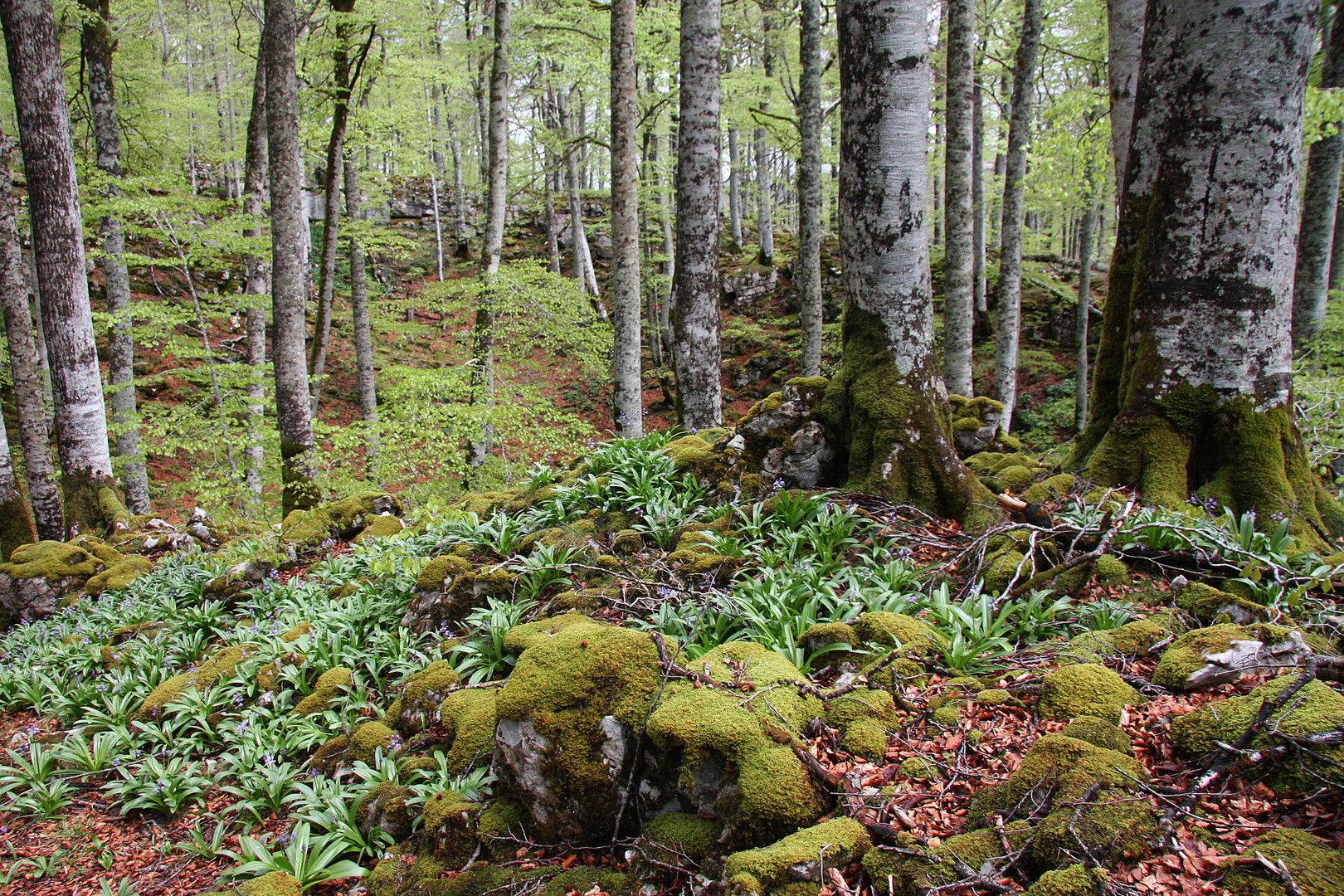 This app gives you all the information you need to get you started along the trails. So, get going and organise your visit to this TOP nature site.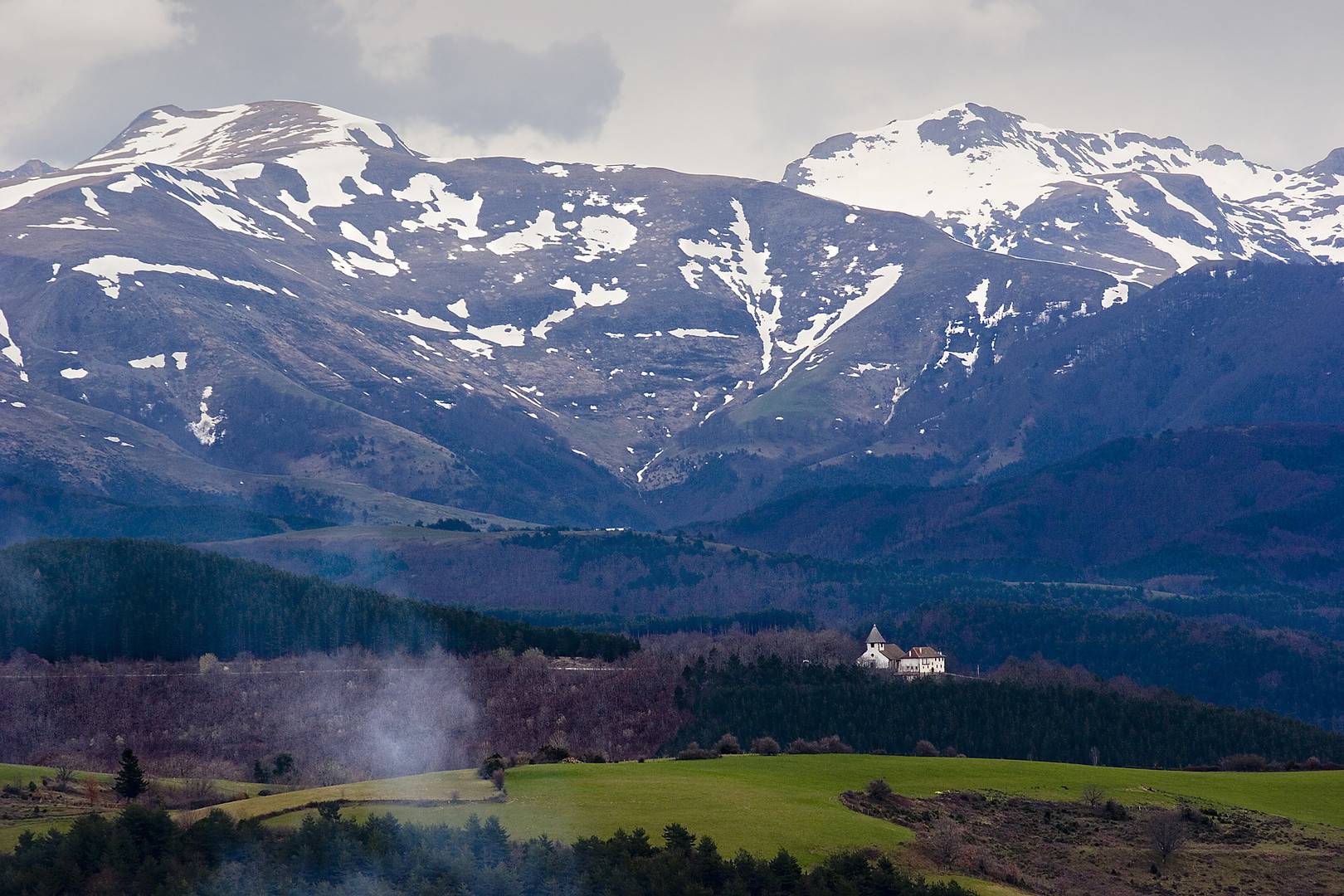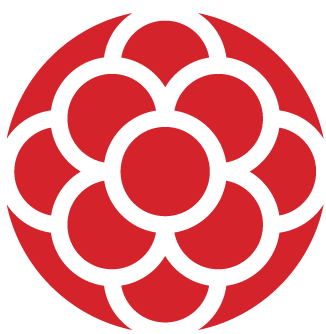 More sport?
Espacio BTT Irati (Irati MTB Area)

Experience absolute freedom in this exceptional setting. This area offers you 16 MTB trails to choose from, with something for all abilities.

This MTB initiative is part of a joint project between the valleys covered by the Irati Forest: Salazar and Aezkoa on the Navarre side and Zuberoa and Cize on the French side. Because, mountain bikes are not bothered about borders! The aim is simple: to ride through as many places as possible.
So you can enjoy its more than 400 bikeable kilometres to really explore Irati and its surrounding area.
And don't forget that at its visitor centres you can get small repairs done to your bike, hire one if necessary and get all the information about the area. These are as follows:

Irati-Abodi Mountain Activities Centre and Casas de Irati in the Salazar Valley
Arrazola in the Aezkoa valley
Chalets d'Iraty on the French side

More information on Irati MTB

Snow sports

The Irati-Abodi Mountain Activities Centre located in the Salazar Valley allows you to exercise while calmly enjoying.all the beauty of the Navarre Pyrenees covered in snow.
 

Cross-country skiing: three easy trails that start from the centre itself and cover a total of 22 kilometres. There's also a 16 km trail for more experienced skiers.

Snowshoeing: the ideal sport for those who'd like to enjoy a walk through snow-covered landscapes yet aren't up to skiing. What's more, you can hire all the gear at the Visitors Centre itself.

You can also be adventurous and do alpine or backcountry skiing on trails partly running through French territory.

Más info sobre el Centro de montaña Irati-Abodi

GR Long Distance Routes and Mountain Climbing

Let's not forget the mountaineering enthusiasts! So here are a few options. And don't forget that you can do the GRs in stages, there and back in the same day, which isn't bad at all!
 

Climb up the Pico Ori Peak -2,017m-: the most western "two-thousand" in the Pyrenees and the queen of mountains in the Salazar Valley. An easy accessible, very pleasant climb as it offers one of the most stunning views in all Navarre.

GR-11 Pyrenean Route: 170 kms pass through Navarre, divided into 8 stages. Stages 6 and 7 run through the Aezkoa and Salazar valleys.

GR-12 Euskal Herria Route: At present, only the section in Navarre is maintained. Stage 7 is the one to go through the Irati area.
Planes en la Selva de Irati
Como ves, en la Selva de Irati cuentas con incontables posibilidades
Y lo mejor es que puedes hacerlo por tu cuenta o de la mano de las empresas de actividades de la zona.
Ver todos los planes en Irati
Places of Interest
Places of Interest
Salazar Valley
Apart from the the iconic Irati Forest and the beautiful village of Ochagavía, there's much, much more to the Salazar Valley. So if you'd like to really explore it, here are a few more snapshots.
More tourism info on Salazar Valley
Ochagavía

One of the prettiest villages in Navarre and winner of the "Maravilla Rural" (rural wonder) award on its own merit.

At the head of the Salazar Valley, at the confluence of the Zatoya and Anduña rivers, stands Ochagavía at an altitude of 764 metres, with a history dating back to the 11th century, no less.

The Plateresque outdoor cross by the river Zatoya welcomes you to this village of cobbled streets. Its houses are an unmistakeable - and unforgettable - example of the Pyrenean architecture in Navarre. During your strolls around the village, the 18th and 19th century houses emblazoned with their coats of arms, and the bridge over the Anduña are sure to catch your attention.

Sanctuary of Nuestra Señora de Muskilda

A cobbled path starts at the top of the village, taking you as far as the 12th century Sanctuary of Nuestra Señora de Muskilda.

Note its oak panelled ceilings. You won't have seen many like this!

Nature Interpretation Centre (NIC) of Ochagavía

Right in the village centre, next to the Tourist Office there's a place that holds all kinds of information on the Irati Forest.

This three-storey building offers tourist and environmental information on the area, including geology, fauna and flora, an ethnographic exhibition with traditional utensils and tools from the Salazar Valley. It also organises different types of tours around the village and to other places in the valley.

More info on the NIC of Ochagavía

Other villages in the Salazar Valley

Ezcároz, the capital of the valley, is also beautiful. It has the characteristic charm of the mountain villages, featuring excellently conserved traditional buildings with round-arched doorways and double-pitched flat-tiled roofs. Look at the coats-of-arms on the houses and try and find the shield of the valley, depicting a wolf with a lamb in its mouth.

Jaurrieta, is the highest village in the valley, at an altitude of 913 metres and is one of the municipalities in the valley, together with Oronz, Esparza and Igal, among others. Pyrenean architecture, Gothic and Romanesque buildings and disc-shaped funerary stelae are all to be found in these predominantly cattle farming villages.
Places of Interest
Places of Interest
Aezkoa Valley
In the shelter of the Pyrenees, in a winding web of gullies and mountains, lies the Valley of Aezkoa. Its nine municipalities —Garaioa, Aribe, Garralda, Aria, Hiriberri/Villanueva de Aezkoa, Orbara, Orbaizeta, Abaurregaina/Abaurrea Alta and Abaurrepea/Abaurrea Baja— are the embodiment of traditional rural architecture. Red-tiled houses, stone bridges and the peculiar raised granaries paint picture postcard scenes with the undeniable tones of the Pyrenees.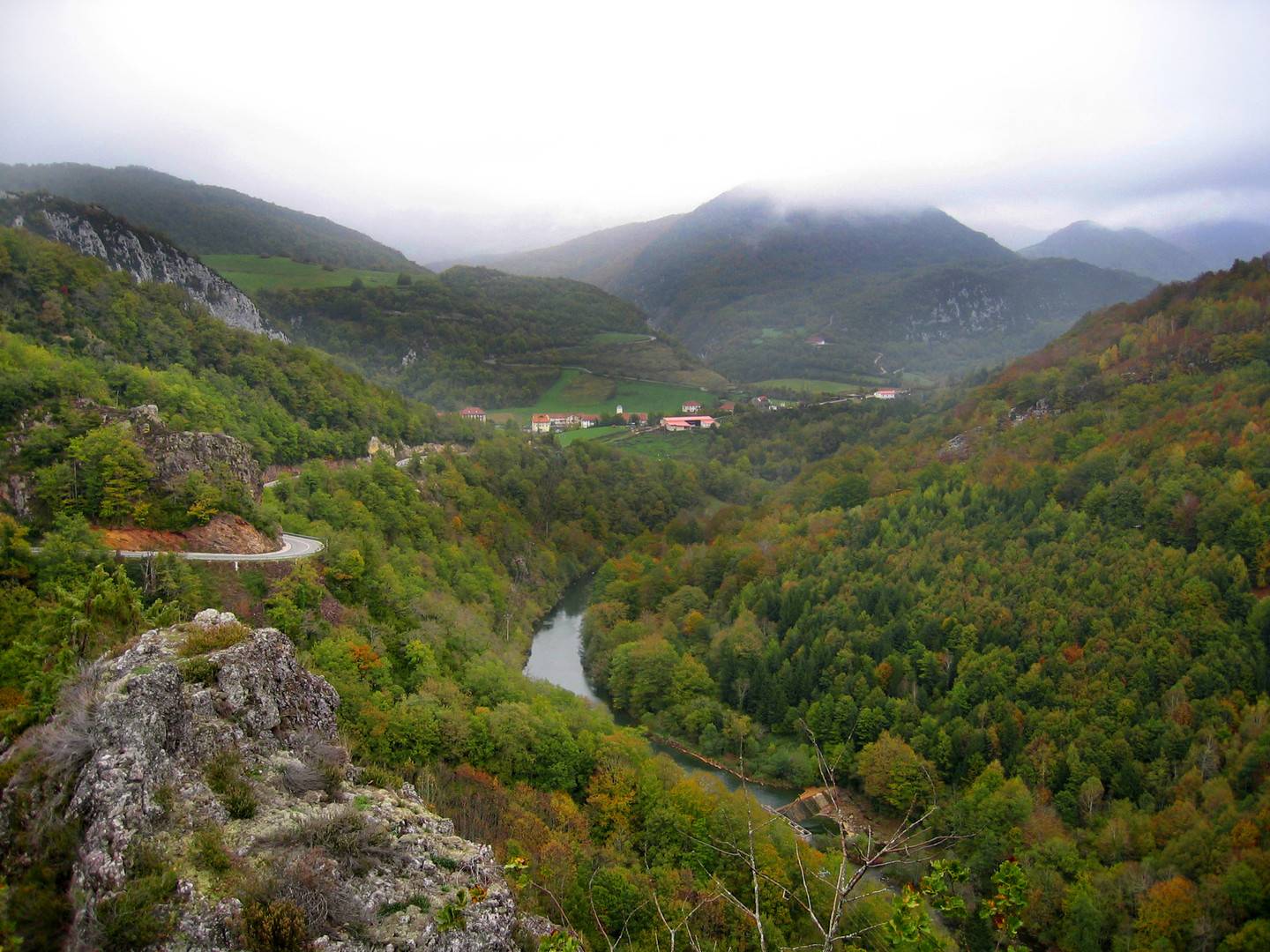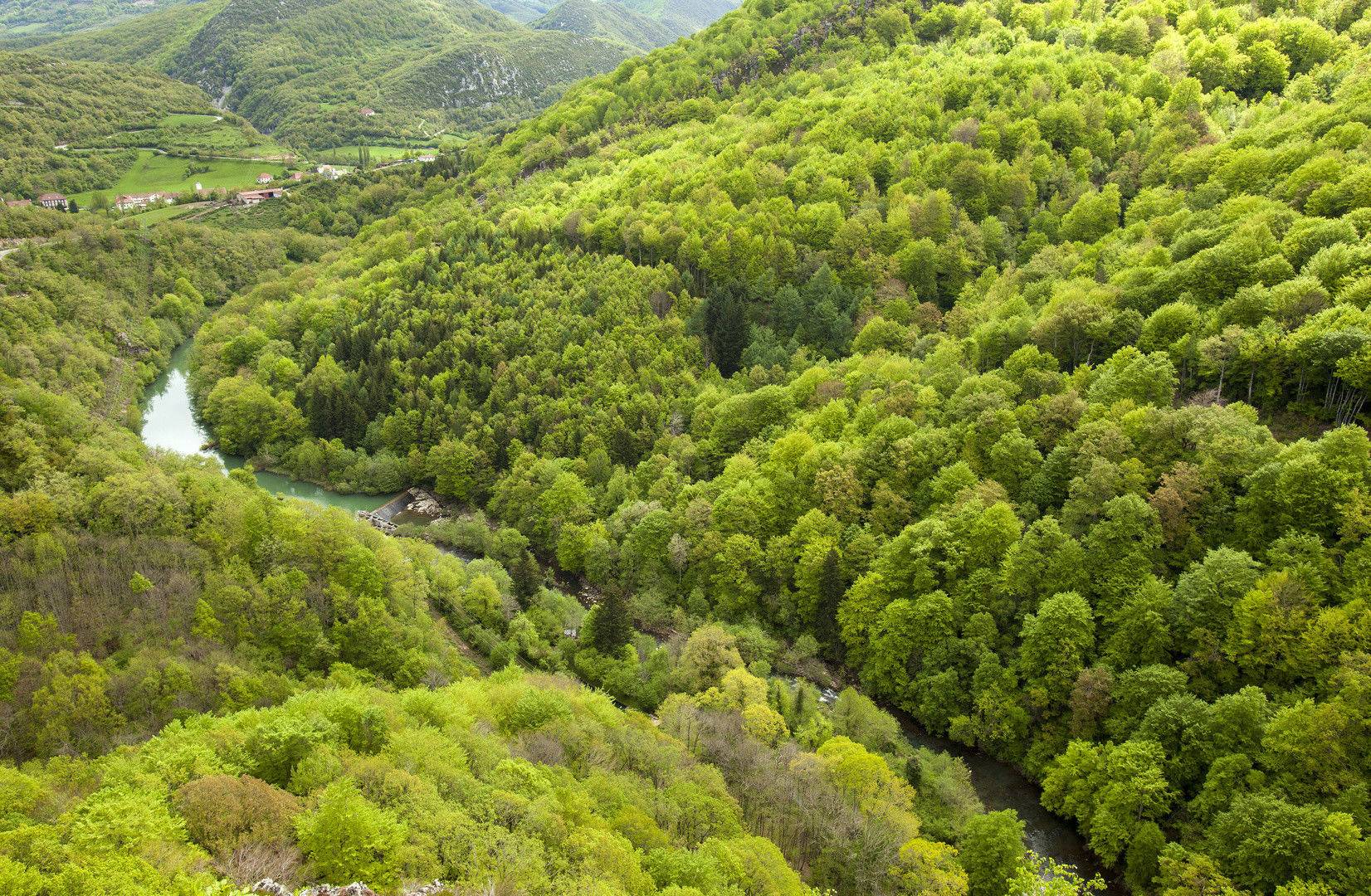 Food and accommodation close to the Irati Forest
After all this activity, what you'd really like to do is to sit down at a table and quietly sample the local cuisine. And then of course, you can forget your car and stay at one of the accommodation options.
And the fact is that the area is so incredibly extensive and there are so many things to do, that the best thing is to spend a few days in contact with the real rural world and with the wonders of nature.
Pyrenean cuisine

Migas de pastor (shepherd's breadcrumbs), wild mushrooms in autumn, veal and suckling lamb, Navarre-style trout (fried with serrano ham) or game stew - deer, wild boar or pigeon - and any pork product are the stars of the regional cuisine.

To round off the menu, milk-based home-made desserts, with particular mention of cheese made with local sheep's milk, and pacharán, a regional liqueur made from sloe berries and aniseed, extremely digestive after a good meal.

Rural accommodation

A relaxing sleep after a good walk or practising your favourite sport is sure to round off your experience in the Navarre Pyrenees. In the area, there are a host of country hotels and guest houses with character and charm, country apartments and houses in which every attention has been paid to detail. And, for the more adventurous, youth hostels and campsites.
The call of the Forest is powerful, isn't it?
Yes we know, it's not easy to resist. The good thing is that you don't have to do so! Let yourself go and explore some awesome trails, practice outdoor sports, visit unique villages and sample new and flavourful dishes.
So set the date, pack your case, so that you can finally explore the Irati Forest.
You'll see how you'll come out a different person.
What other natural areas does Navarre have to offer?
Well, quite a few....Just take a look at the selection we've prepared for you:
Bardenas Reales

Bardenas Reales

Lunar landscapes worthy of being filmed. The most unexpected place in Navarre

Señorío de Bertiz Natural Park

Señorío de Bertiz Natural Park

One of the least known woods in Navarre, with a special, stately charm.

Gorge of Lumbier

Gorge of Lumbier

Nature at its wildest awaits you in this gorge with its majestic walls.