If this is your first time in Navarre or you're only going to be with us for a few days, we recommend 12 places which are musts that you shouldn't miss out on whatever you do.
Our list of the top natural and cultural attractions, as different as night and day, because if there's one thing that characterises Navarre, it is all the contrasts with which nature has blessed us, contrasts which shape not only the local landscape but also our culture and towns and villages.
You'll see how all these places have that unique sparkle of magic that you'll remember for the rest of your life.
Coming for some pintxos?
You can't leave without trying them because they're another must on the list; this time a gastronomic one. Here they are a tradition and a constant temptation.
That's because in Navarre, and especially Pamplona, pintxos are sacred, and people go out to eat them at all hours.
Yes please, I want to go out for pintxos!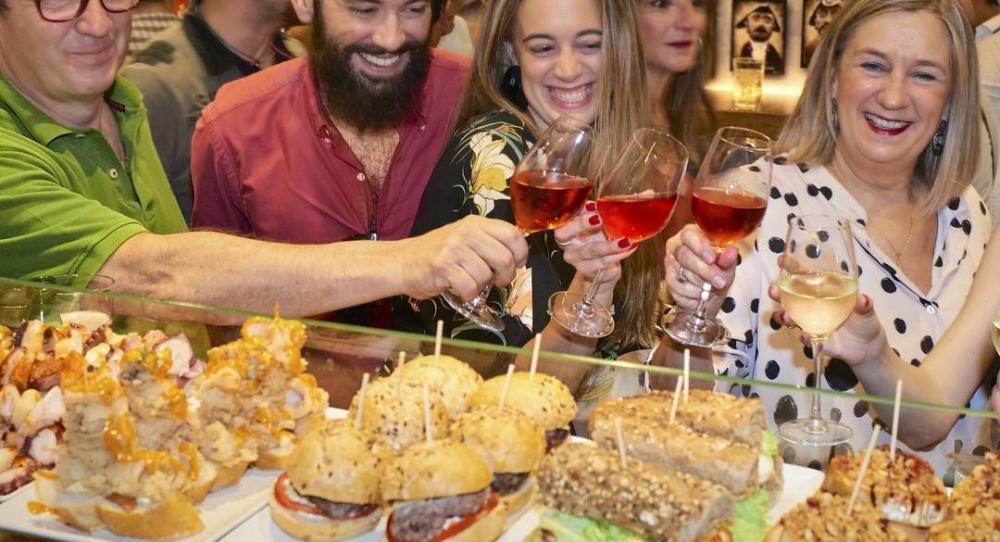 GET READY FOR JULY 6TH
It won't be long before the San Fermín festival!
In Navarre and around the world, we count down the days until we can celebrate our beloved festival with more emotion, joy and hospitality than ever.
Don't miss out, we're expecting you!