Next to the Baztan Valley, on the banks of the Bidasoa River and very near the Bay of Biscay, in a village called Oieregi, stands a dense, colourful forest where nature and legend merge into one. This wild space has at its entrance a beautiful garden decorated with delicate modernist and Art Nouveau motifs.
It's called Señorío de Bertiz and it's a place so full of magic that were you to walk its paths and stumble across a lamia, you wouldn't be at all surprised.
Lamias, by the way, were sirens who travelled the rivers, singing and combing their hair with golden combs. According to legend, their job was to protect the forests of the Bertizarana Valley.
And it would seem they did a good job because Señorío de Bertiz is a well preserved forest of outstanding biodiversity that you can explore and enjoy to your heart's content.
Why visit Señorío de Bertiz?
A delightful botanical garden

A delightful botanical garden

A forest with beautiful trails that anyone can manage

A forest with beautiful trails that anyone can manage

Ideal facilities to spend a day out with the family

Ideal facilities to spend a day out with the family
Parque Natural del Señorío de Bertiz
Thanks to the protection afforded to it as a natural park, Bertiz is a space whose 2,040 hectares are home to a wealth of natural treasures. Amongst the wide variety of tree species that grow there, beech, oak and alder trees abound, and its inhabitants include red deer, roe deer, wild boar and numerous species of birds.
You would have to visit the park several times to make the most of all the leisure options on offer, but spending just one day there is enough to fall under its spell.
The tourist information office and the information and ticket sales kiosk are to be found next to the car park, accessed from Oronoz. At this kiosk, as well as getting a site map, you can also buy tickets for the Historical-Artistic Garden.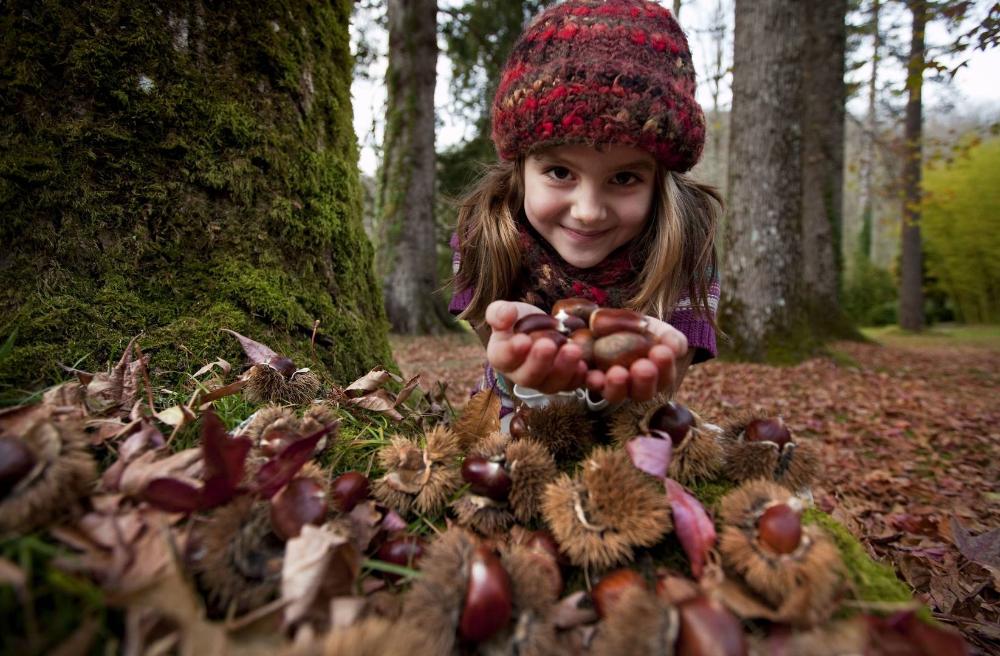 The jewel in the crown of the park
Remember that the garden, which is more than 100 years old, is the jewel in the crown of the park. There you can make a sensory journey through species from different parts of the world — sequoias, cedars, ginkgoes, lemon trees, camellias, azaleas, hydrangeas, wisterias and bamboos — in a delightful, romantic, Art Nouveau-style setting dotted with ponds, bridges, arbours and viewpoints.
Right there, next to a large fountain with water lilies, stands Bertiz Palace, and next to it, the Nature Interpretation Centre, which we encourage you to visit.
A network of trails— open to everyone — begins in the Reception area and will take you deep into this wonderful forest, where, if you're lucky, you might even spot some deer. You can choose from a short walk of 1.5 km which doesn't pose any difficulty to a 22-kilometre hike to the top of Mount Aizkolegi, where you can see the ruins of a modernist palace; and there are plenty of options in between showing you how the forest was exploited.
All the alternatives for walks, together with the covered picnic area and extensive children's play area — which is an absolute hit with the kids —, will mean your day will fly by.
And if instead of a picnic, you'd prefer a meal at a properly set table, then why not try a tasting menu based on local delicacies? You've got several options to choose from at little to no distance: Oronoz, Narbarte, Doneztebe/Santesteban, Arraioz, Irurita, Elizondo; all safe bets, as you'll discover.
Nature Interpretation Centre (NIC) of Bertiz
And if you want to learn about all about the conservation work carried out at the Señorío de Bertiz Natural Park, don't miss the Bertiz Nature Interpretation Centre. All the information provided by computers, models, interactive games, real materials and photographs will reveal to you the wealth that the park conceals in an enjoyable, educational manner.
More information about the Interpretation Centre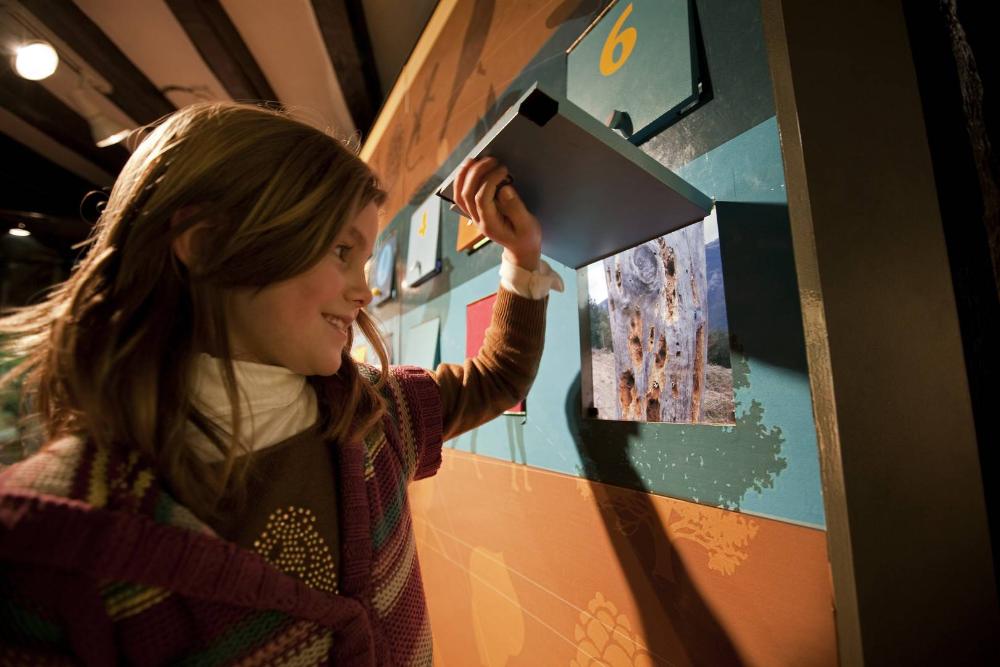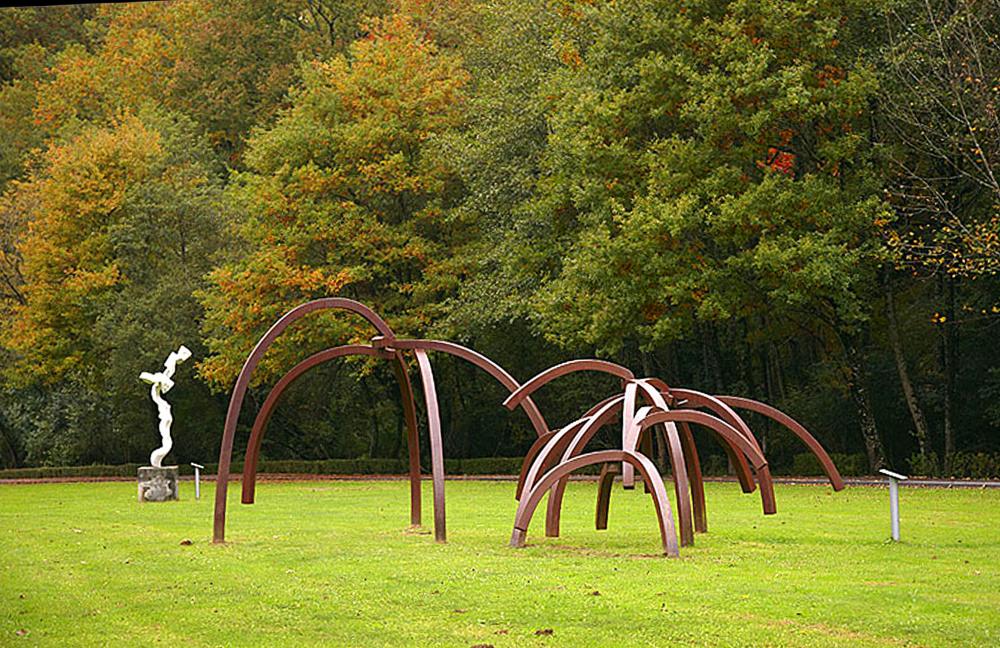 Señorío de Bertiz Exhibition
One last recommendation: near the Reception area at the Señorío de Bertiz Natural Park, in Oieregi, you can enjoy the Señorío de Bertiz Exhibition. It consists of a number of large-scale sculptures, set into the landscape, that create a beautiful artistic space.
Near the park, within just a few kilometres of Señorío de Bertiz, you can visit other places of interest to complete a perfect trip to Navarre. We're going to suggest options which are extremely relaxing and others which are charged with adrenaline. Don't say we haven't got something for everyone.
Leurtza reservoirs
Let's start with an idea for those seeking more peaceful pursuits. Put on some comfortable clothes and spend a day of lazy pleasure among lakes and beech forests. That, so simple and yet so rewarding, is what the peaceful Leurtza reservoirs in the municipality of Urroz offer you.
This natural recreational area has two easy trails, one 3.5 kilometres long and the other 9, through the Atlantic woodland on the banks of the reservoirs. Two highly pleasurable walks that you can round off with a feast in the picnic area — with barbecues and furniture — or trying one of the local bars or restaurants.
Everything is designed for you to enjoy a great day with family or friends in a fairy-tale setting, well away from the madding crowd.
Consult the route on wikiloc here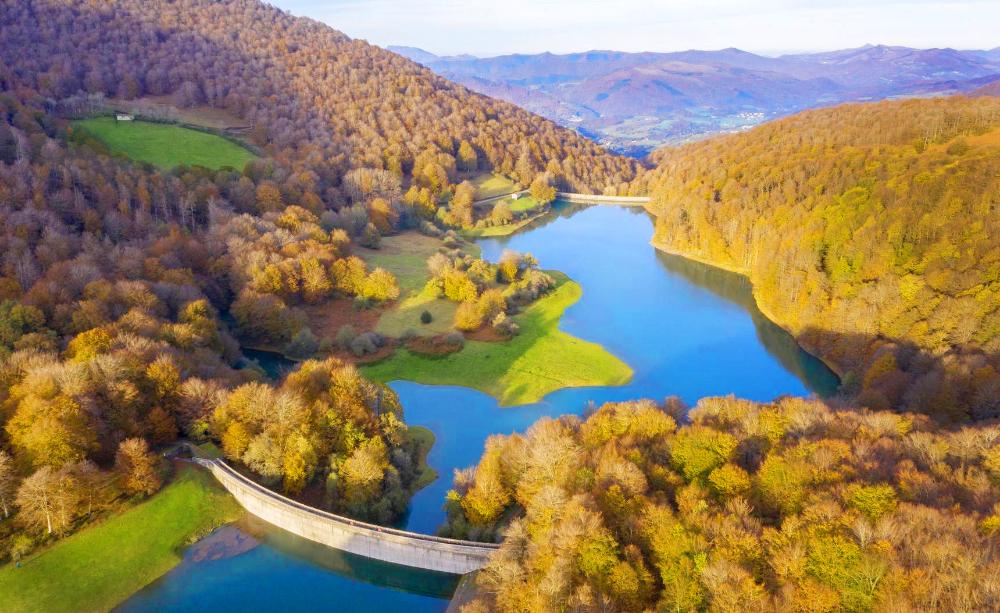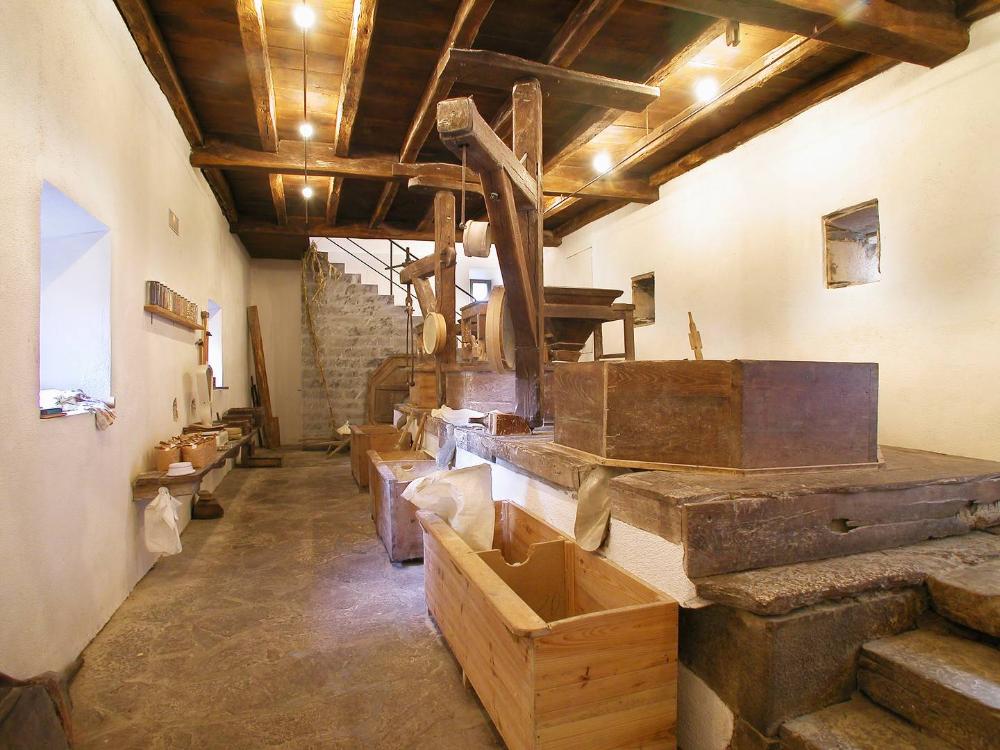 Zubieta Mill
Here's a second idea brimming with nature and sweet aromas.
Just 15 kilometres from Bertiz, in the village of Zubieta, stands a very special mill which has been operating for two centuries and still grinds corn in the traditional way today. The tour reveals all the secrets of milling and the traditions of the valley, including its ancestral carnivals. And you can also buy flour and other products in the shop.
A trip that transports you to times past amidst greenery that smells of the Pyrenees and tastes of freshly made talo (corn flatbread).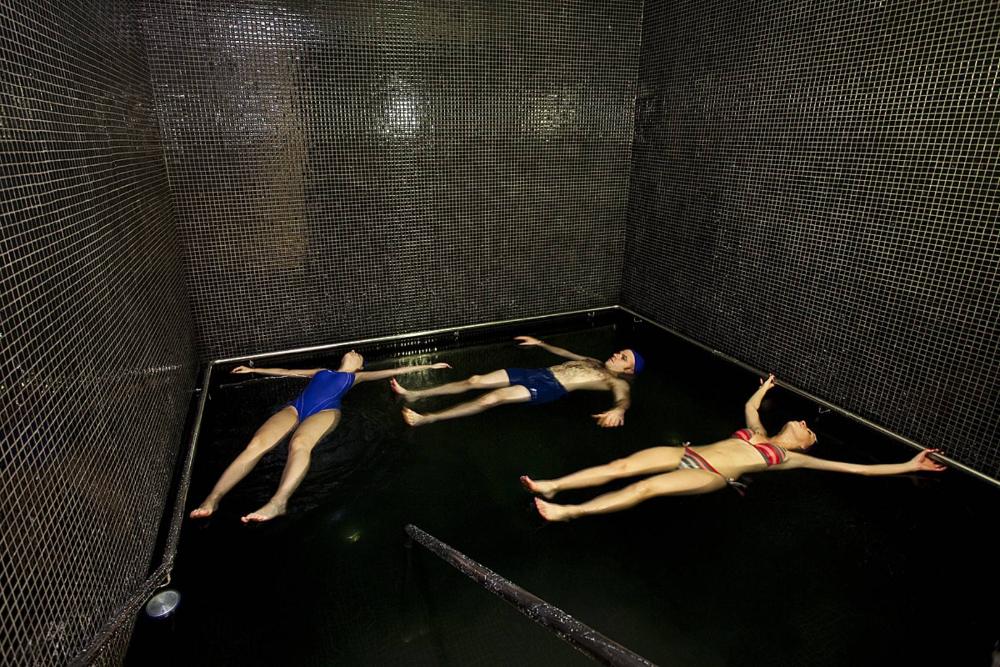 Balneario de Elgorriaga Spa
Let's move on to another option for those looking to unwind. This time, we're stepping up a notch because we're going to a thermal spa.
The Elgorriaga spa makes the most of the medicinal mineral water from its spring, which has the highest level of salinity in Europe, to offer a generous thermal spa menu. A circuit which includes pool, saunas, relaxation area and a unique space, the flotarium, where you'll experience the same degree of buoyancy as in the Dead Sea.
Beauty treatments, a gym and the chance to try a tasty buffet meal are all available at this modern, relaxing spa. All in an enviable natural setting where you can go for walks, get to know the surrounding area and try some of the delicious local food.
If your body is asking for a little love, take a weekend break, because you'll find everything it needs at the Balneario de Elgorriaga Spa.
Information about the Balneario de Elgorriaga Spa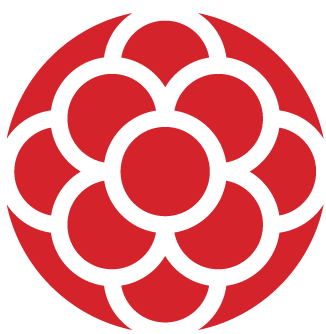 Adventure parks near Bertiz
Enough relaxation! Let's change tack and try some ideas brimming with excitement. Our most daring idea is for you to visit three adventure parks where emotion and nature go hand in hand. Hold on tight, there are bends up ahead!
Irrisarri Land

When you hear the word resort, you're almost certain to conjure up images of large hotels and Caribbean beaches. But not all resorts are like that. In Navarre, we have one that's just the opposite in the village of Igantzi. A completely rural complex combining accommodation, restaurants and adventure park.

A site that just screams family and activity.

Scenic routes, ziplines, treetop adventures, the wood of hugs, water games, pendulum, Tibetan bridge and more. The choice of activities is tremendous, as is the choice of accommodation and restaurants; something to suit your family, no matter what.

In addition to the hostel, the park also has a hotel, which occupies a stunning 17th-century mansion, and luxury cabins erected in full nature for those in search of romance. Hot tub overlooking the valley, king-size bed and beautiful, peaceful sunsets from the terrace... Who would say no to a treat like that?

More information about Irrisarri Land

Baztan Abentura Park

In the Beartzun district of Elizondo, there awaits another great adventure park where it's impossible not to find something you like. No matter how old you are, how fit you are or the experience you have.

Baztan Abentura Park has something for everyone, offering simple activities like walking its trails or hurtling down its mini-ziplines and other more thrilling ones like the mega-pendulum jump.

You can be as daring as you like. There's no lack of alternatives: natural canyon waterpark, via ferrata, ziplines... Choose the one for you. Or choose a few. Let no one say there's a limit to adventure.

More information about Baztan Abentura Park

Bertiz Abentura Park

A last suggestion for active tourism; this time in Narbarte.

A more modestly sized park but one with two equally stimulating activities: treetop adventures and paintball.

Nature, adrenaline and good company all in one.

Do you need anything else?

 

More information about Bertiz Abentura Park
Has that awoken your spirit of adventure?
Regata del Bidasoa and Malerreka
What do you say to making the most of your visit to Bertiz to discover the gentler face of the Navarrese Pyrenees? Well that's just what you can find in Regata del Bidasoa and Malerreka. The land through which the Bidasoa River runs is home to green slopes, beautiful farmhouses and mysterious forests of beech, oak and chestnut trees. There's nothing like following the Bidasoa Rail Trail or the EuroVelo 1 cycling route to discover its lush landscapes and quaint villages.
Suggestions: the elegant Doneztebe/Santesteban; Bera, with its picturesque Alzate district; Lesaka, with the monumental Church of San Martin de Tours and its San Fermín dances on the parapets along the river; or Etxalar, with some of the most striking local architecture you can find.
Click here for more information about the area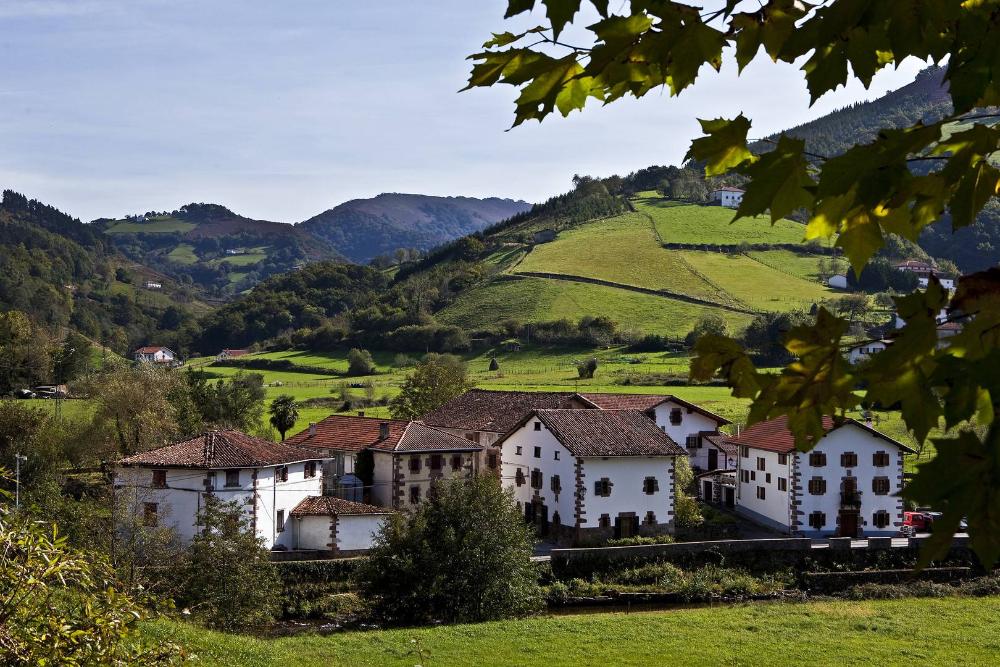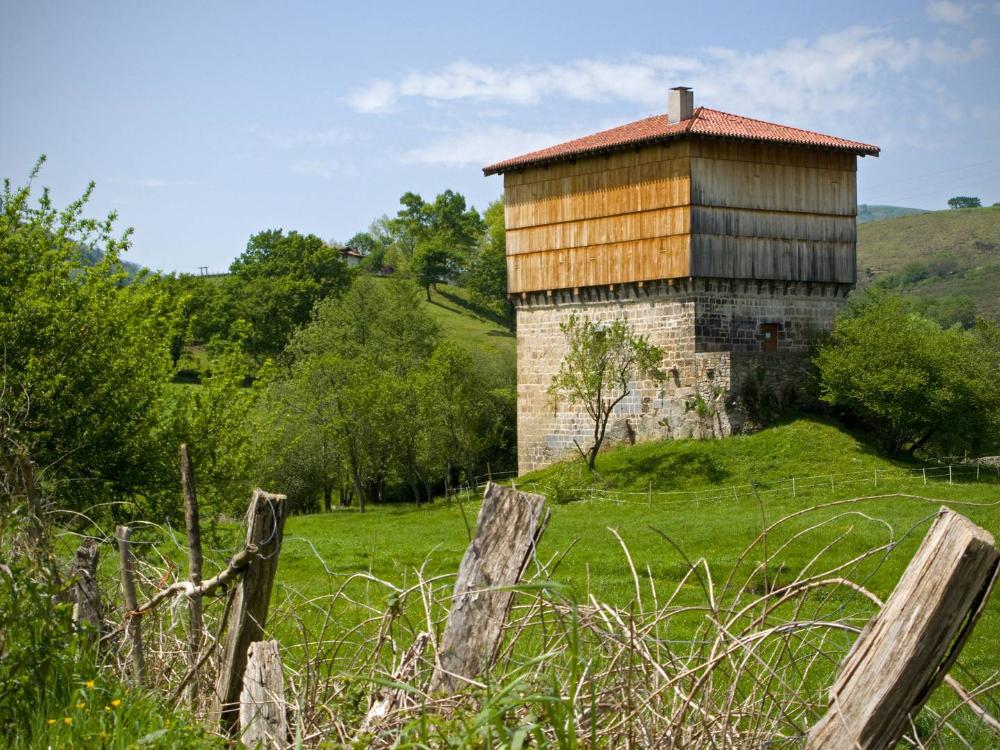 Places close to the Bertiz Natural Park
And we'd like to end up with two recommendations for those who want to get to know the area around Señorío de Bertiz like the palm of their hand:
San Juan Xar Nature Reserve: between the villages of Igantzi and Arantza, there is a small spiritual oasis in a beautiful natural setting: the only native hornbeam forest in the country. There's also a shrine in a cave which has a spring with three spouts whose waters are said to cure skin diseases. A place where nature and legend walk hand in hand.

Donamaria tower: in Donamaria, 8 kilometres from Bertiz, stands an enigmatic Gothic tower. Elegant and austere, it still has the defensive features of the typical mediaeval towers found in Navarre and is one of the best examples of civil architecture from the period still standing. The tower is well known because the first two floors are in stone, while the next two are made of wood. A stop well worth the trouble, that's for sure.
View more plans close to Bertiz
Feel like visiting?
The Bertiz Natural Park on its own is well worth visiting more than once. But if you add to it all the places in the area and in the nearby Baztan Valley that we've suggested, then you have a great break ahead of you. Now all you have to do is organise it.
And remember there are plenty of places where you can stay. Large and small houses you can rent in the countryside, whole or by rooms, charming hotels, campsites and the list goes on. You're sure to find a place you'll fall in love with. No doubt about it.