Hotels dedicated to your wellness
We're talking about hotels where you can set up your base camp, allowing you to explore Navarre and to discover all the good things it has to offer. Just follow the links below:
Trail walking
Trail walking in Navarre is something special.
A countryside of contrasts that changes with every step you take, with scenery that is so varied that you get the impression that you've travelled thousands of kilometres.
The well-maintained trails will lead you to delightful villages, allowing you to completely switch off and to get back to basics.
Because these trails have this special something that is difficult to explain. A combination of nature and peace, which is really good for your health.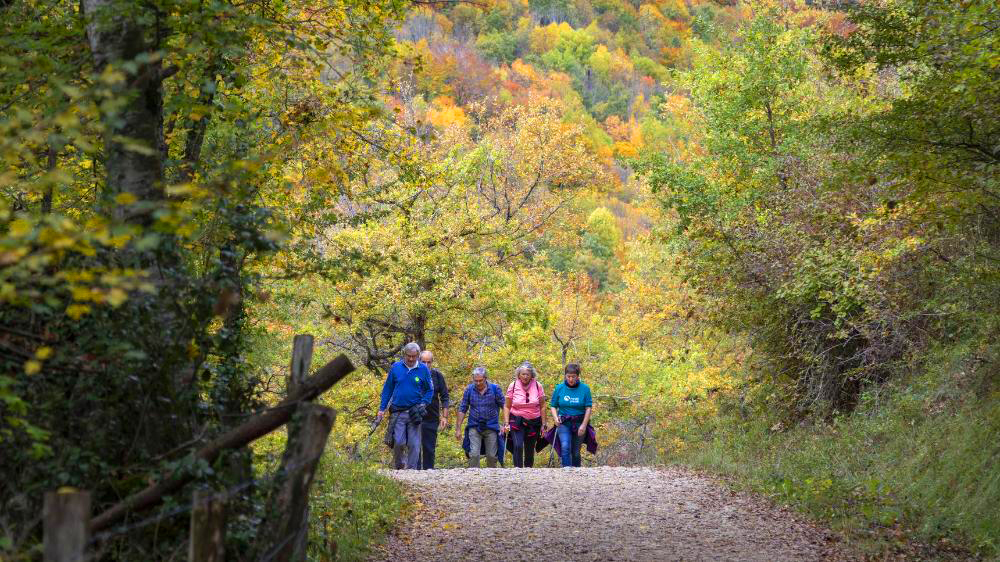 You simply need to decide which trail to take:
nice rail trails, trails alongside rivers that take you to the river source, others that go round reservoirs, paths that take you into the depths of the woodland or those that lead you to some stunning viewpoints...
and if you like the philosophy of Nordic walking, then we can offer you a number of centres located all oooooooover Navarre.
It's a difficult choice, isn't it?
I want to do trail walking in Navarre
Relaxation time: get immersed in nature
Because nature is synonymous with wellness.
Walks in nature in which peace and tranquillity accompany you every step of the way. And pure fresh air that fills your lungs with oxygen and health.
Can you feel it?
And all this in settings that appear to come out of a fairytale. Just like these:
Bardenas Reales Natural Park

Zugarramurdi and other caves

Gorges of Lumbier and Arbaiun

Urbasa-Andía Natural Park
Show more idyllic spots
The culture of relaxation
Because if Navarre is brimming with nature, culture doesn't lag behind.
That's why you're invited to take a stroll through the rich historical past of Navarre, the heritage of prehistoric, Roman, Muslim and Christian peoples who, with their splendour, have given the Kingdom an enviable rich heritage.
On your path, you'll find beautiful Romanesque churches, monastery cloisters that are an invitation to meditation, the most traditional granary cribs and mills, and legendary spots such as Roncesvalles or the Sanctuary of San Miguel de Aralar.
Be warned, this is just a small taste of what Navarre has in store for you! Because there's much, much more.
I want to see more culture in Navarre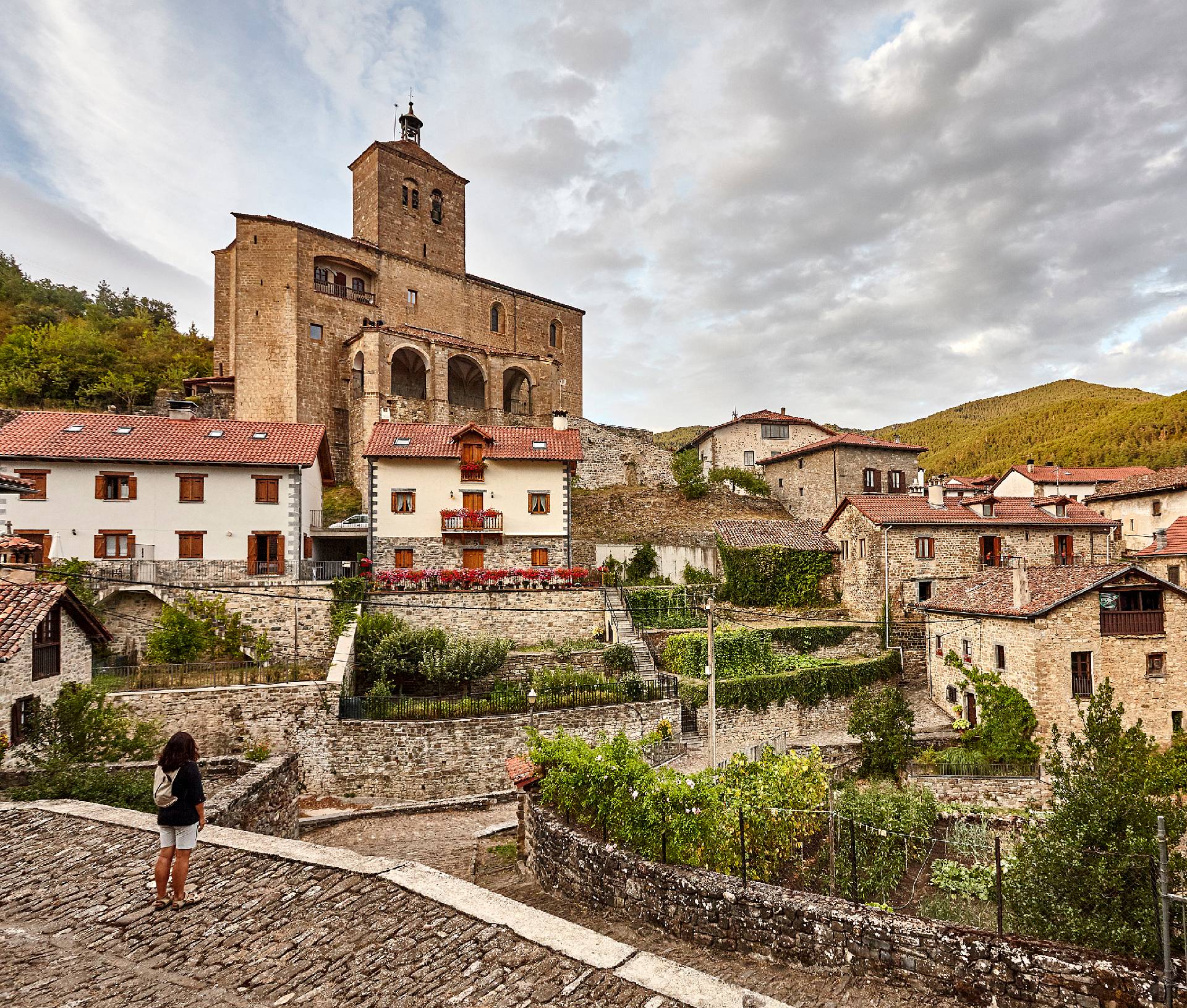 Navarrese cuisine is healthy
And this is something that is going to be made abundantly clear, just by taking a look at the produce grown in Navarre.
Because one of the best ways to pamper your health is to sample dishes prepared with fine quality produce, using many 0 km local products, with particular mention of the locally-grown vegetables.
What's more, in Navarre you can savour your food without looking at your watch, practising slow food which is becoming an almost spiritual experience.
And all this in signature restaurants which are a real treasure.
Get more food experiences here
When are you coming?
Discover what Navarre can offer in each season