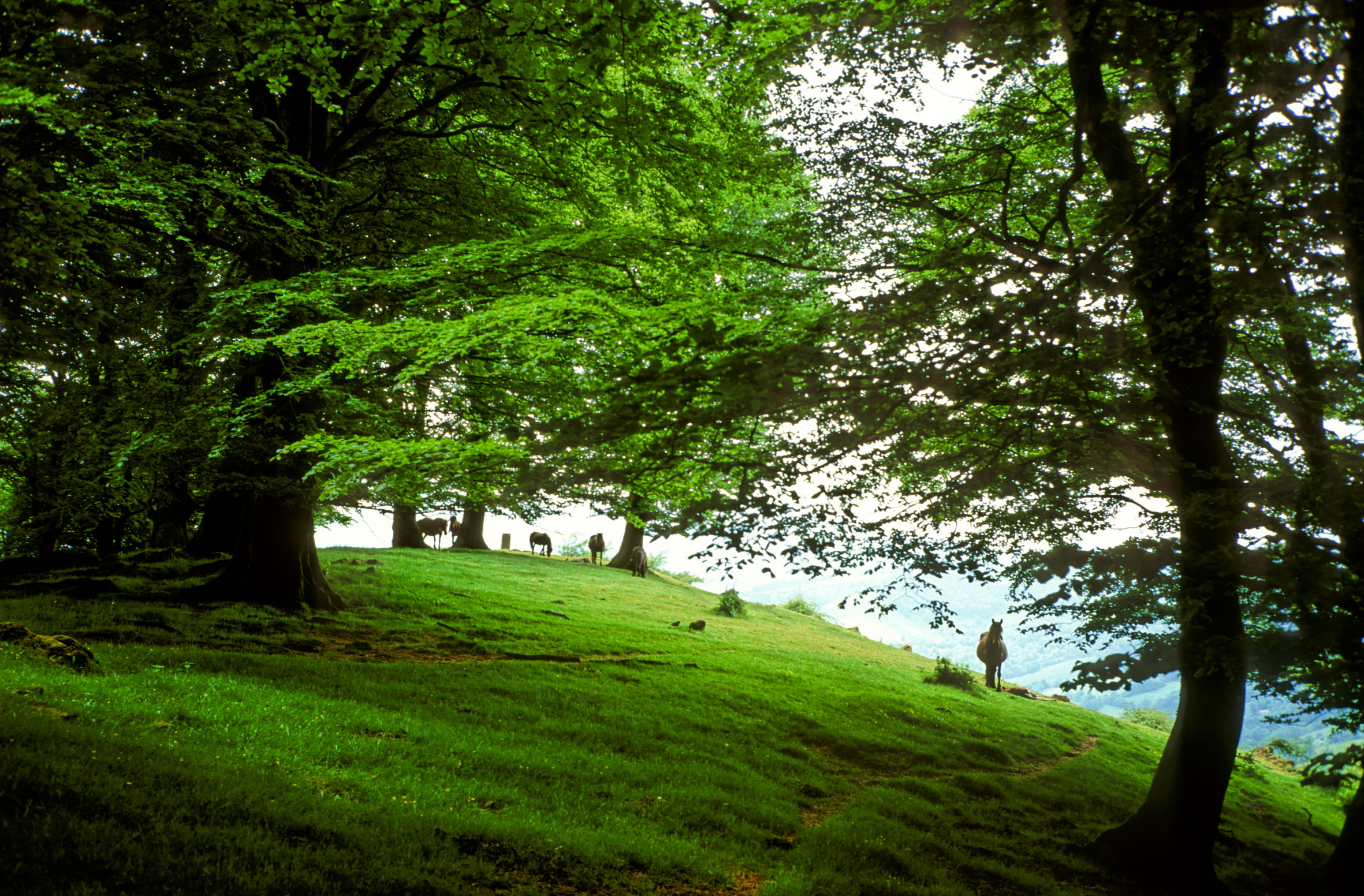 Navarre Pyrenees
It's nothing new to say that the Navarre Pyrenees is one of the natural areas with the greatest environmental value in the entire country. This is a unique place to connect with nature and culture, both of which have managed to keep their essence and authenticity.
Here we've got the gentlest mountains in all the Pyrenees and, although you'll find it hard to believe, this really is a good thing.
Why? because they're really accessible mountains, ideal for rambling, for going into the heart of impressive woodlands such as the Bertiz Natural Park or the Irati Forest, or for observing the limestone gorges, such as Lumbier or Arbaiun, with vultures flying overhead... The Pyrenees is a breathtaking area, with beautiful valleys such as Roncal-Belagua, Salazar and Aezkoa and with picture postcard villages: cobbled streets, sturdy farmhouses and rich cuisine. What's more, it holds some well-known treasures of architecture such as the Collegiate Church of Roncesvalles or the sanctuary of San Miguel de Aralar.
Baztan Valley

In the heart of the Atlantic Pyrenees lies the most noble valley in Navarre, a land of hidalgos (noblemen) and adventurers, artisans, witches and smugglers.

Baztan is a patchwork of meadows that are always green, picturesque villages, beautiful red stone farmsteads and clumps of geraniums, delicious cuisine and a culture that is really deep-rooted. Its rolling hills trace the silhouette of towns such as Elizondo, Amaiur/Maya, or Ziga where water is always present, such as the Xorroxin Waterfall and the Molino del Infierno or flour mill of hell.

This valley is part of the Way of St James, although you can also get an insight into its more occult history through the stories of witchcraft and mythology that surround this place.

All about the Baztan Valley

Roncal Valley

The Roncal Valley, which lies in the heart of the Pyrenees of Navarre, appears to have been created by some romantic painter. Villages with cobbled streets and impressive houses, smoking chimneys and geraniums colouring the streets. All in a valley that is proud of its history and traditions and enhances their value at its fiestas.

Villages with their own separate identity, such as Isaba, Burgui or Roncal itself, surrounded by breathtaking countryside, give you more than enough reason to organise a break to the Roncal Valley. And there's more to come! Its impressive cuisine - don't miss the migas de pastor (shepherd's breadcrumbs) and, of course, the D.O. Roncal cheese - and its age-old festivals such as the Tributo de las Tres Vacas, are set to put the finishing touch to your visit to this valley.

Belagua Valley

Without leaving the Roncal Valley, from the village of Isaba take the route to Belagua, the only glacier valley in Navarre. This valley has a long-standing farming and livestock tradition, in which ancient customs are still continued today.

It has several protected areas, one of which is the Nature Reserve of Larra, comprising one of the most impressive karst landscapes in Europe. The black pines making their way between the limestone rock will make you reach for your camera immediately. What's more, it's also a really tempting valley for speleologists, given that it has more than 3,000 catalogued chasms. Another of its attractions is the fact that it holds the highest mountain in Navarre, namely the Mesa de los Tres Reyes (2,242m). This makes the valley an idea place for rambling and cross-country skiing. In short, it's a sweet place for mountain lovers.

Ultzama Valley

Another beautiful little valley at just 25 kilometres from Pamplona. It offers something for everyone: the Orgi Wood, an age-old oak grove; undulating meadows; well-tended traditional stone farmsteads; a golf course in a stunning oak grove; and delicious home-made junket that you could die for. Also worth a mention here is the Ultzama Mycological Park, which is extremely popular in autumn thanks to its wealth of wild mushrooms.
Fairytale woodlands
It's time to take shelter under oak and beech trees, and appreciate the sounds of the woodlands in Navarre, where the fauna and flora go hand in hand to create a fresh ambience full of different shades of green in spring and summer, turning russet in autumn.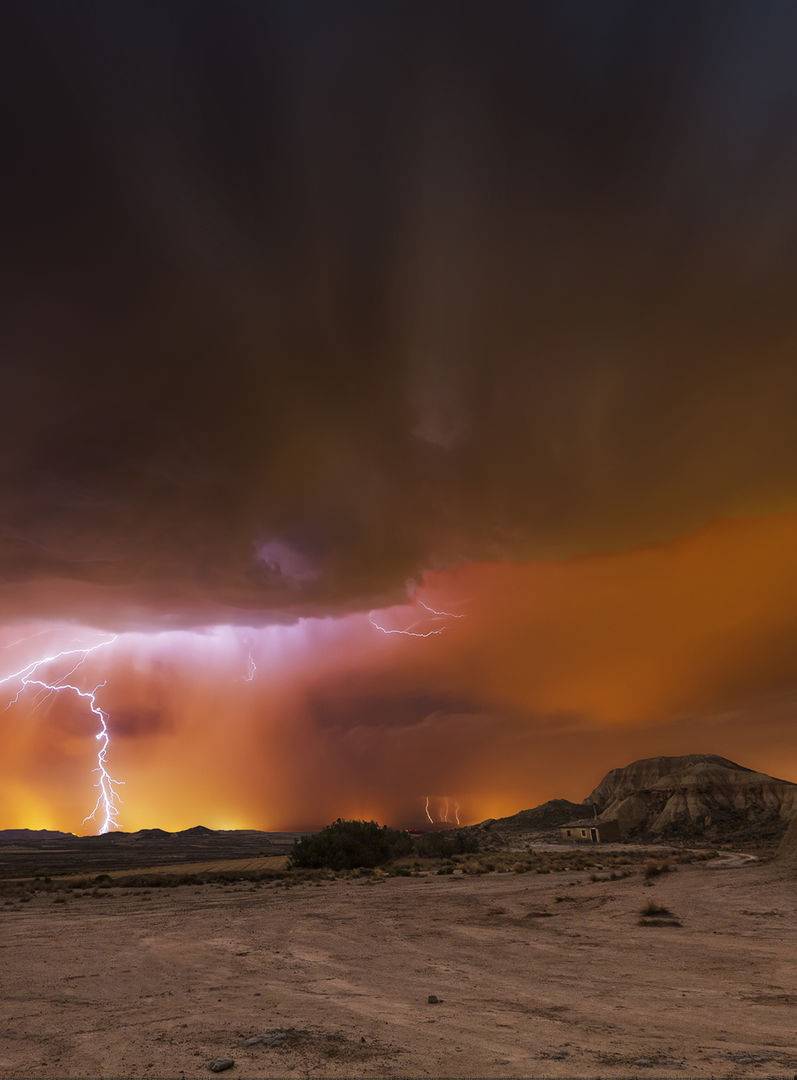 BIOSPHERE RESERVE
Bardenas Reales: the largest desert in Europe
This comes as a real surprise in Navarre because, instead of being in the north of the Iberian peninsula, you appear to be in the heart of Africa.
The Bardenas Reales desert is a Natural Park covering 42,500 hectares, sculpted by the elements to become a desert with an almost lunar landscape featuring gullies, plateaux and curious, solitary hills.
A place that is so extraordinary that you shouldn't be surprised to see a film or TV recording team there.
When water plays the leading role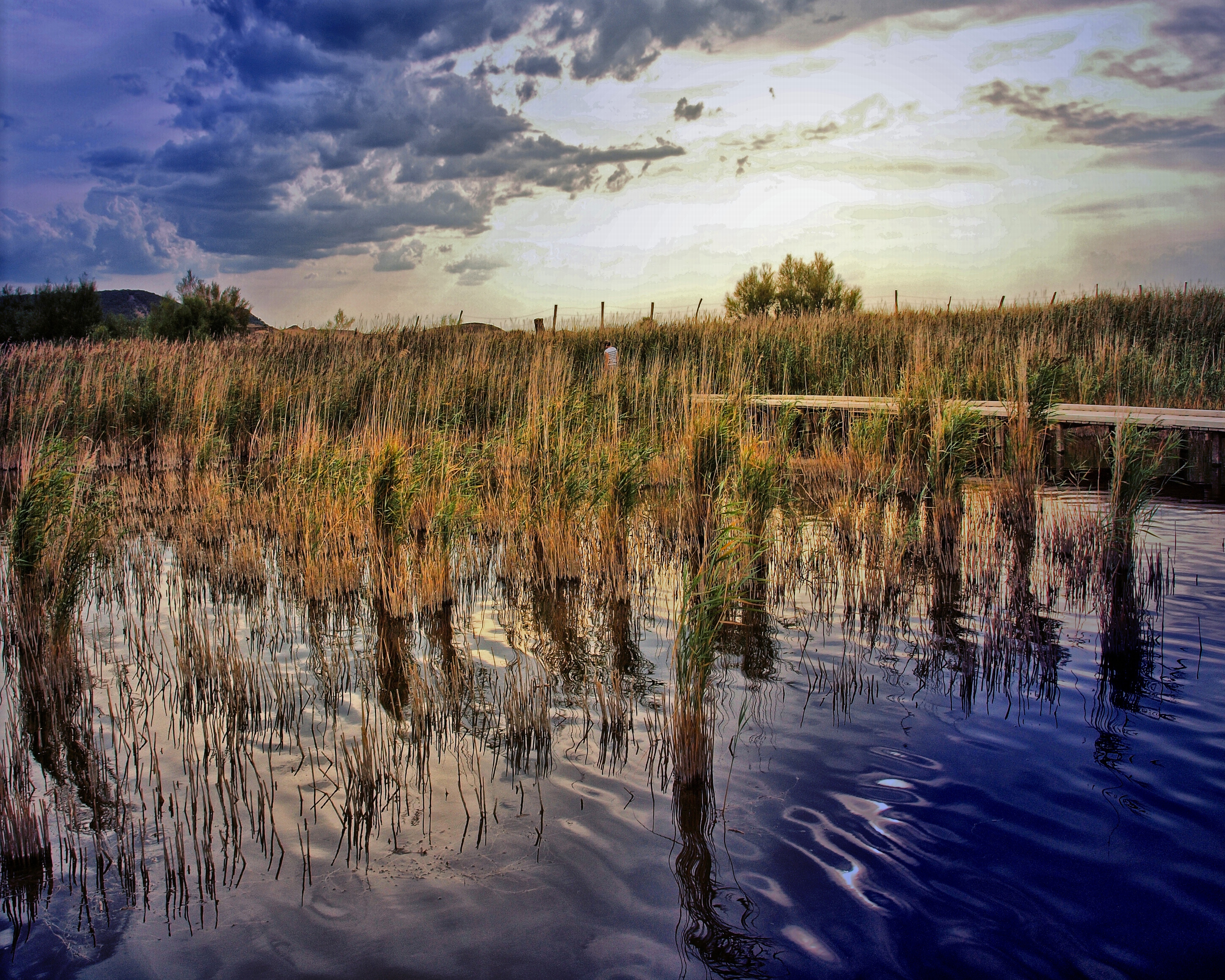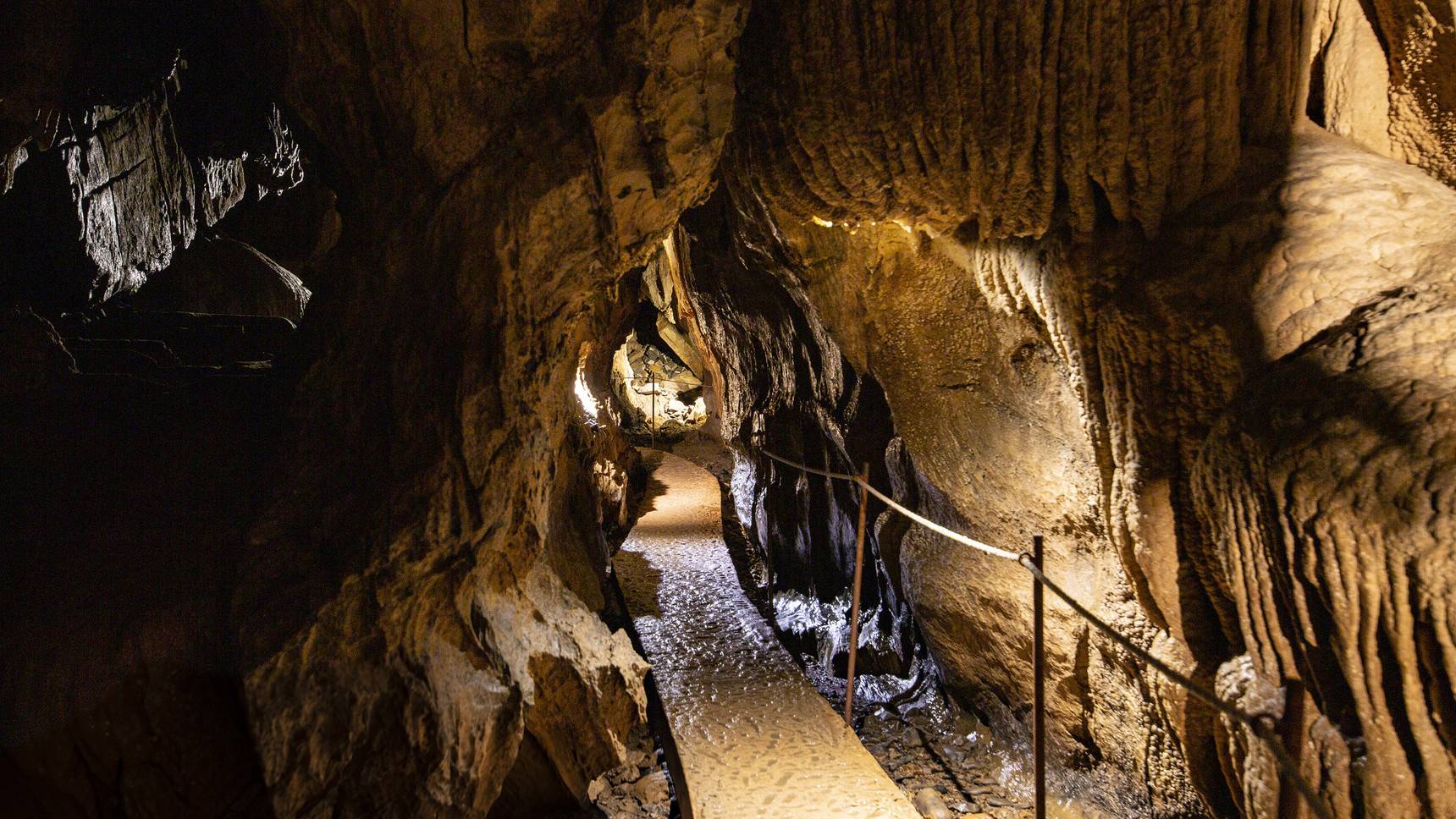 Journey into the centre of the earth
Caves in Navarre
Throughout history, these almost magical excavations in the earth have served to shelter from adverse weather conditions, to hold akelarres or gatherings of witches, or to escape from the law.
Today, you're offered the possibility to visit these caves and to explore the depth of nature in Navarre.
Previous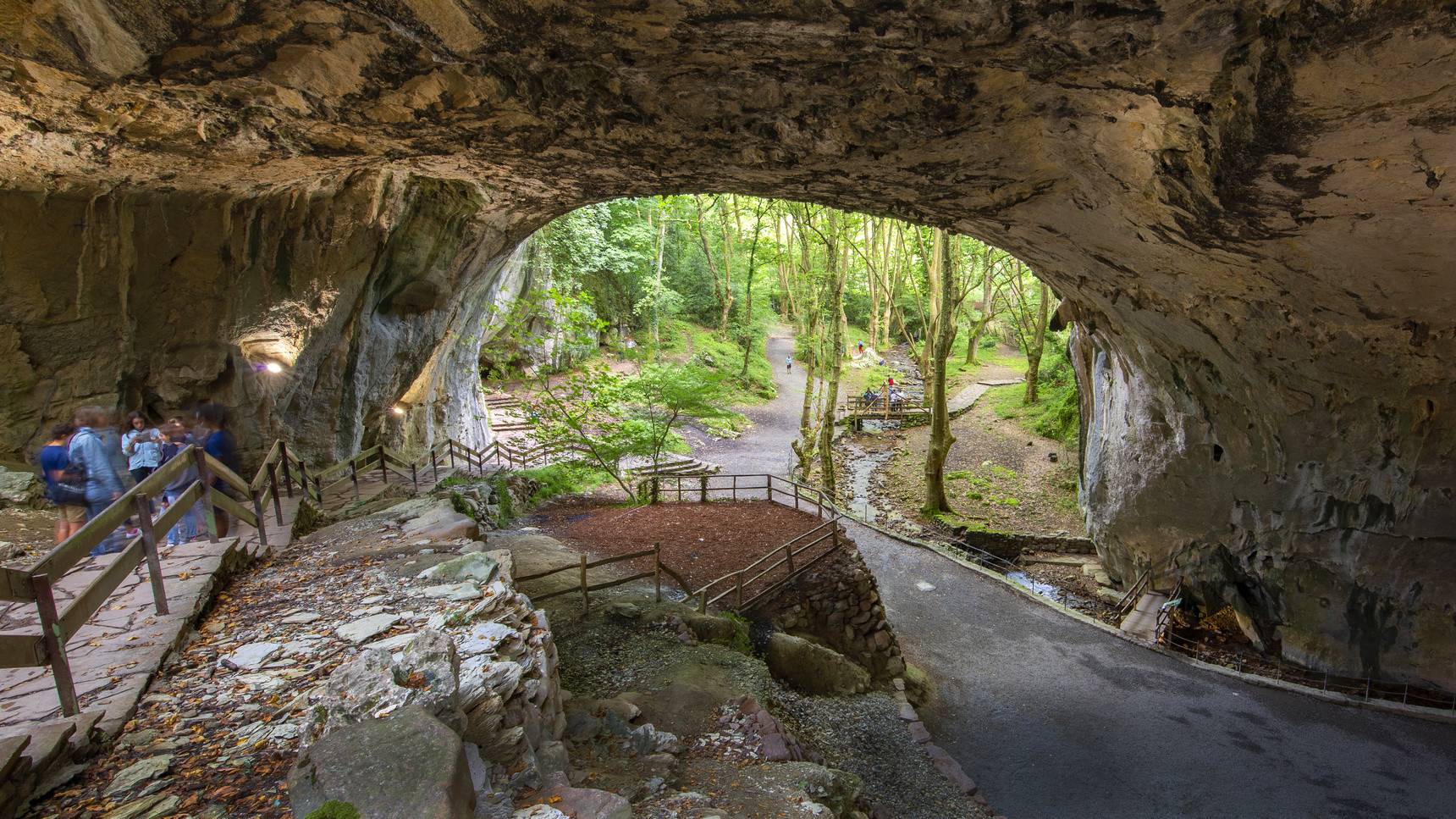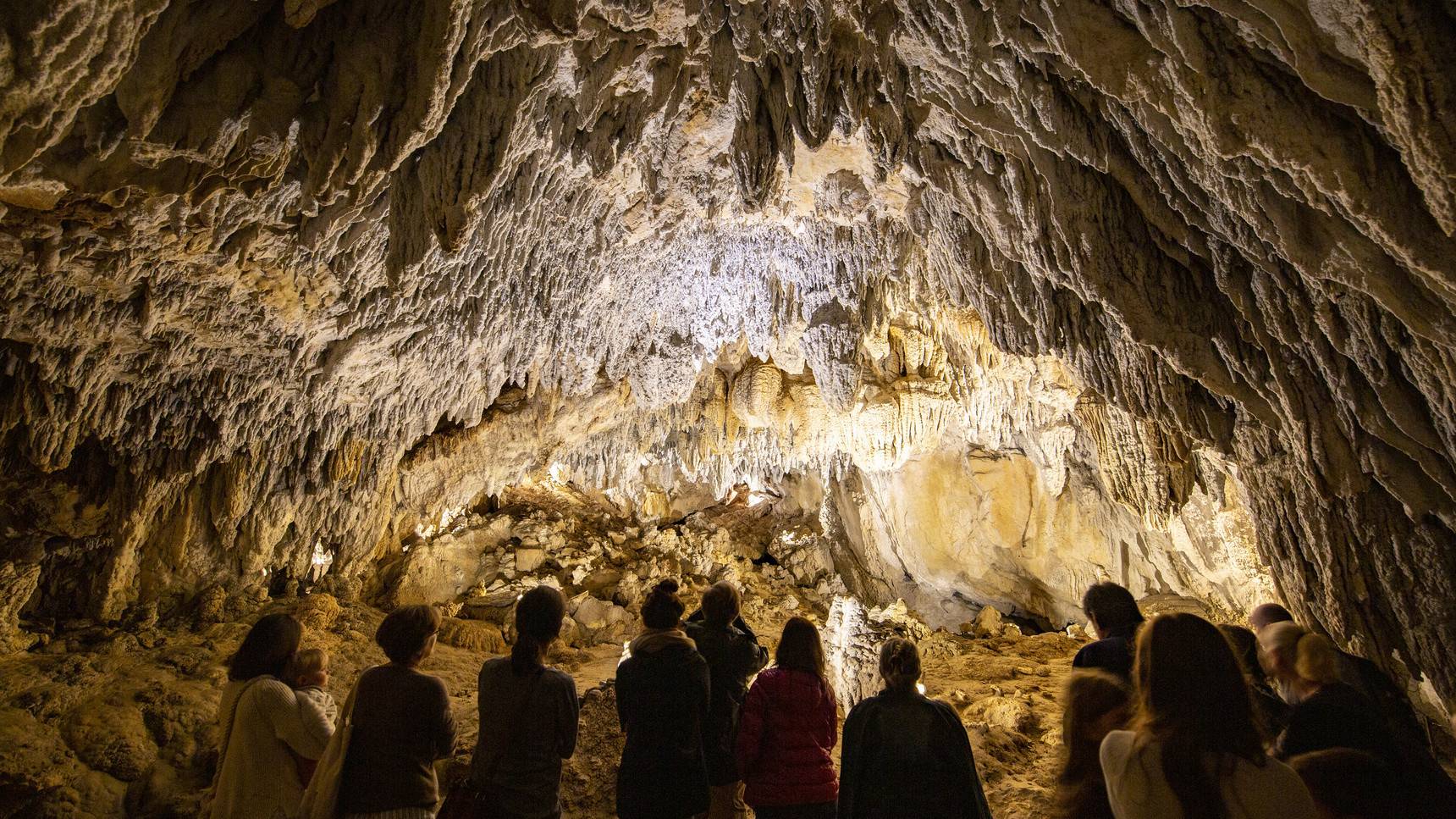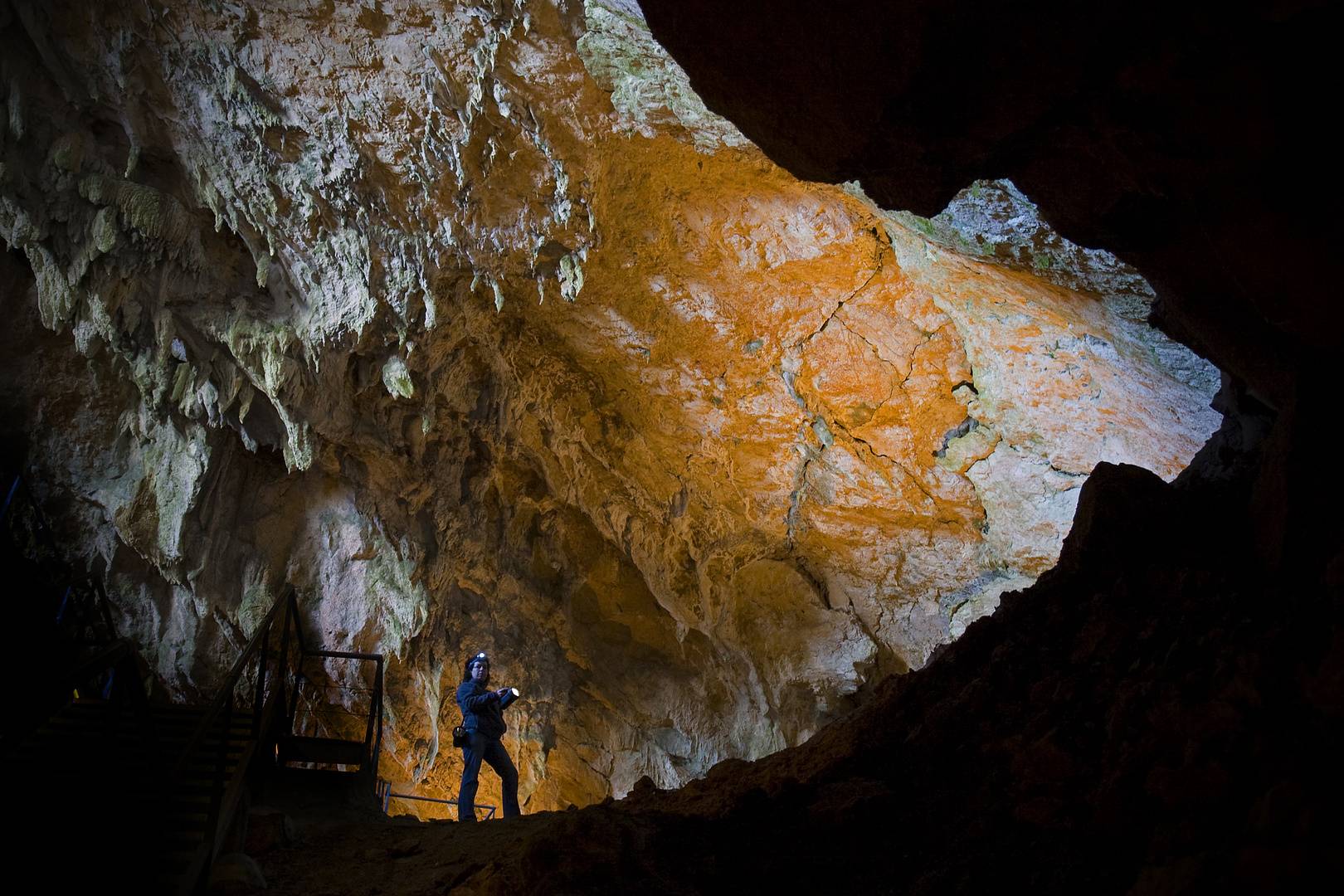 Cave of the Witches of Zugarramurdi

Here nature goes hand in hand with a mysterious and disturbing history of witches. Ideally, visit the Cueva Grande or great cave and discover the setting, with a magnificent viewpoint and the Infernuko Erreka, the "stream of hell" responsible for the formation of the caves.

Cave of Urdazubi/Urdax

Although it comprises a number of caves, it is only possible to visit the Cave of Ikaburu. This cave has progressively been formed over several hundreds of thousands of years. It is open to visitors, allowing you to enjoy a magical universe of stalactites and stalagmites.

Cave of Mendukilo in Astitz

This cave was used for centuries as a stable and, today, it's a really interesting tour among stalactites and stalagmites in the depths of the Sierra de Aralar. A journey into the centre of the earth.
Next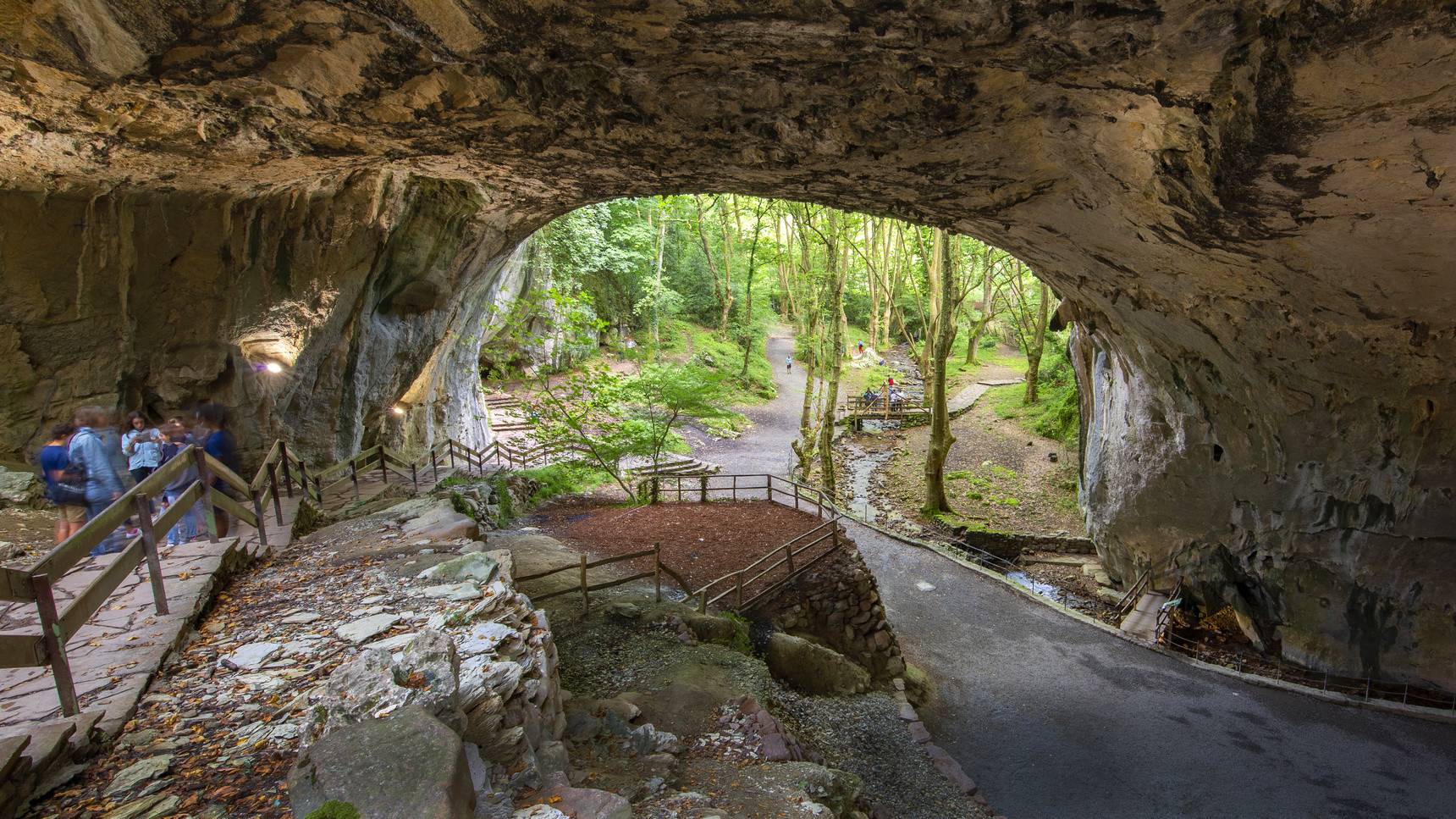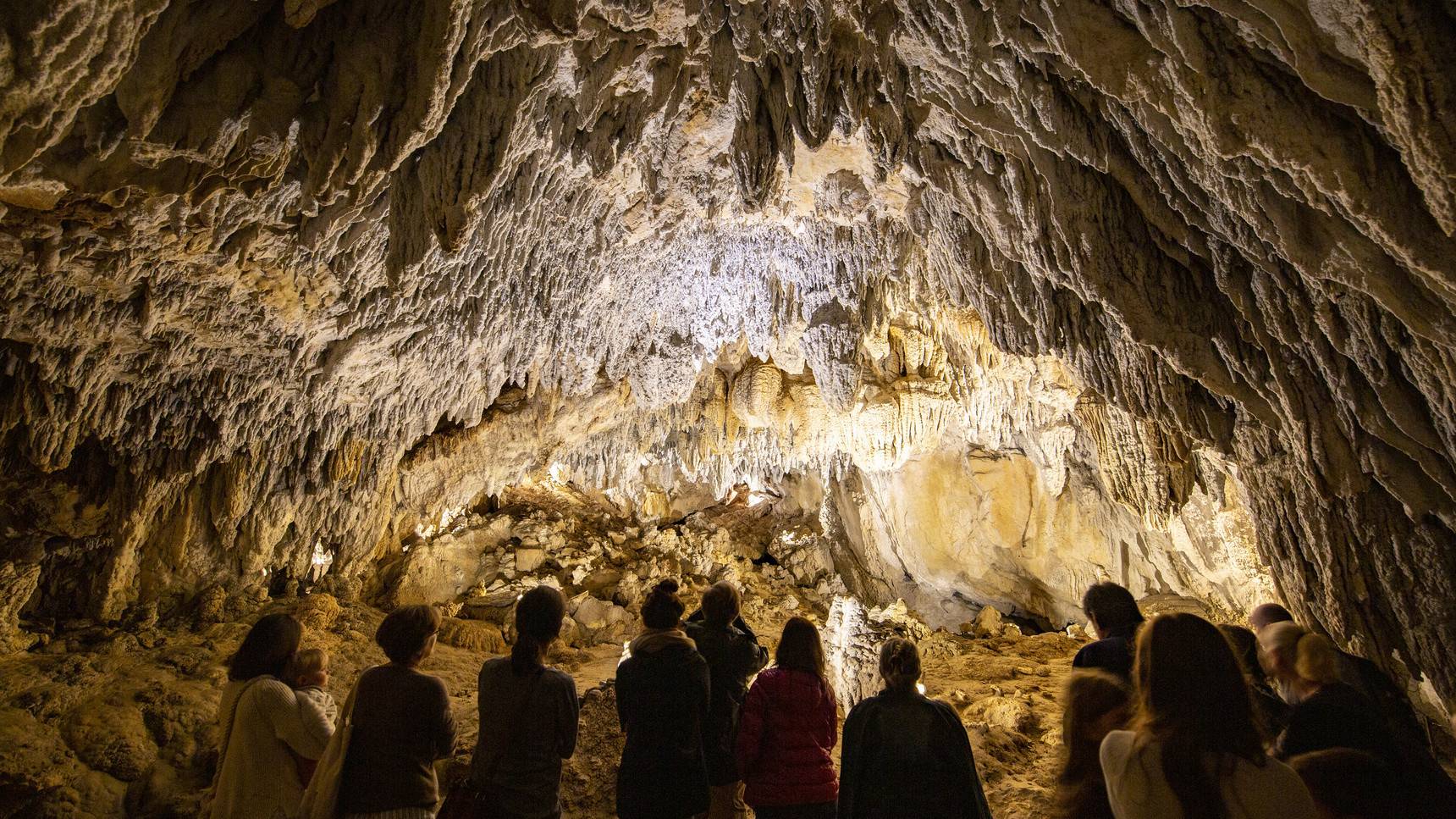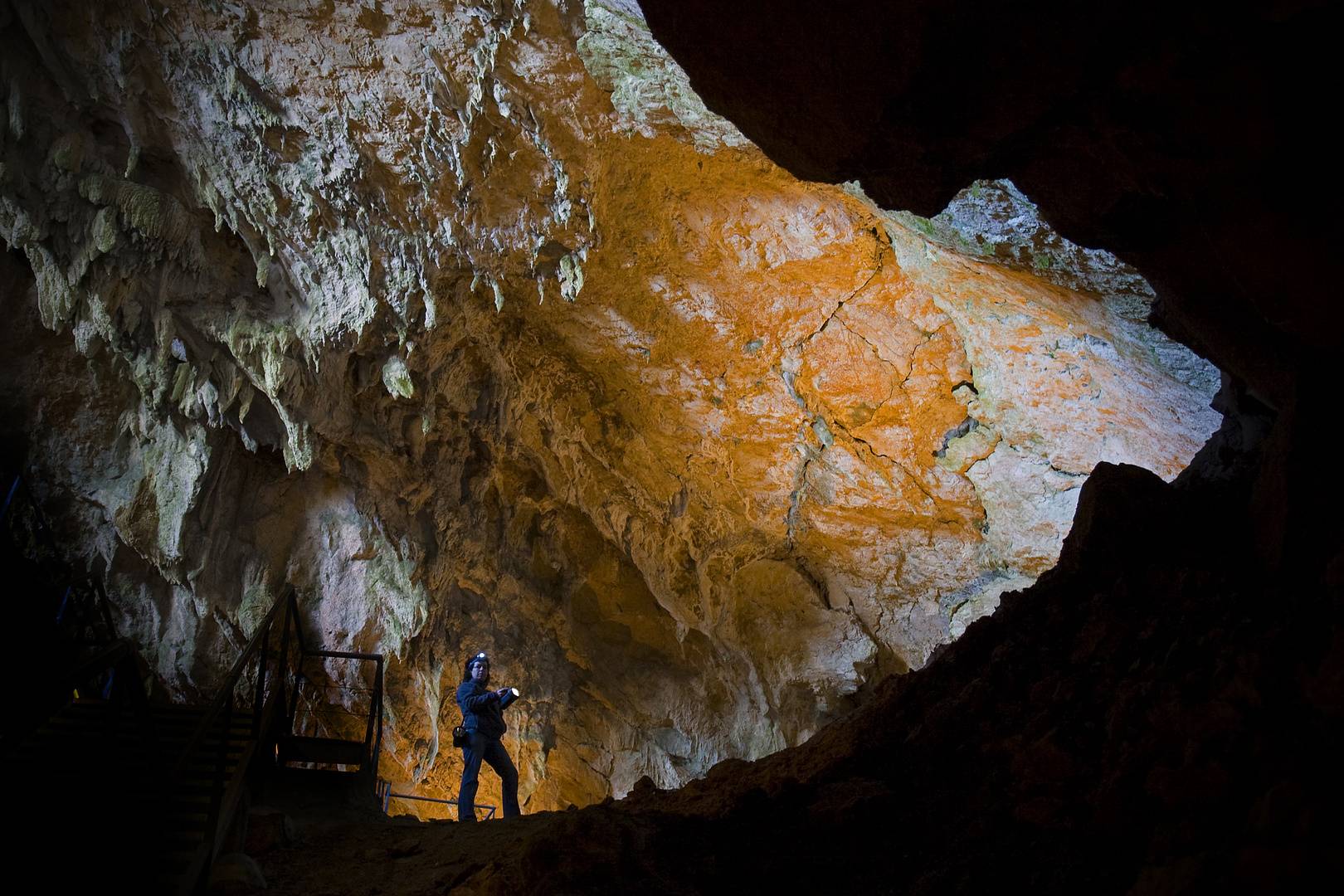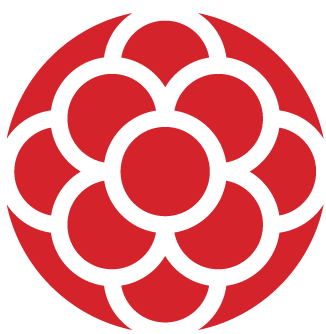 The TOP most sports to enjoy in the open air
Bikes and MTB

If you're into two wheels, then you've come to the ideal place, because Navarre is a destination that offers some well-prepared bike trails.

For a relaxing tour to enjoy every change of scenery, choose one of its five greenways. This will allow you to combine your hobby with a little bit of history about the place. Another option is to do one of the stages of the Way of St James or the EuroVelo Route. However, if you 're looking for complete freedom, then pay attention to our MTB spaces.

I'd like to tour Navarre by bike

Trail walking

Hundreds of kilometres of paths and trails between oak and beech woods, alongside rivers, waterfalls and river sources; others along the greenways or more suitable for practising Nordic Walking. You can also find others that give you a small insight into culture, such as those that run alongside megalithic monuments and those that conceal treasures.

They come in every colour and there's something for everyone. So there's no excuse for not staying active!

I want to do trail walking
Are you game for doing the Way of St James?
Navarre is the entry point of the Way of St James into Spain.
And, during your journey, you'll find wild nature, with a peppering of popular traditions and a truly exceptional historical heritage.
Where can you start the Way of St James? Well, look, you've got up to four starting points. Your choice will depend on your physical condition and your scenery preferences.
From Orreaga/Roncesvalles up to Viana

French Way of St James

From Sangüesa to Puente la Reina

French Way of St James (II)

From Urdazubi/Urdax to Arre

Way of St James through the Baztan Valley

Monasterio de Urdazubi/Urdax

From Cortes to Castejón

Way of St James through the Ebro Valley

Castillo de Cortes de noche
Everything about the Way of Saint James
Adventure parks
These locations fuse nature, sport and fun. The ultimate "all in one".
You can come here to whizz down ziplines, walk over hanging bridges, enjoy water activities, and even see animals in their natural habitats, but they have so much more to offer.
All in a perfectly integrated natural setting: smiles guaranteed.
See all adventure parks
Artamendia Adventure Park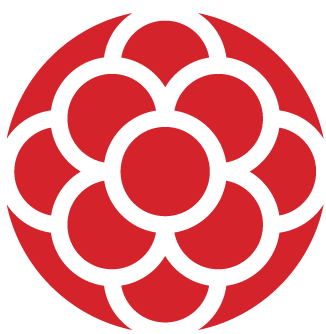 Looking for even more adventure? Then Active Tourism is for you
Great, because if you take a closer look, you'll see that nature tourism in Navarre can be as active as you like: mountaineering, canoeing, climbing, canyoning, caving and even windsurfing.
And, if you're into air sports, then you can do paragliding, hire a balloon ride or a two-seater plane: you decide how you'd like to explore Navarre.
Ver todas las propuestas de turismo activo
Nature plans organised by professionals
Rural tourism: accommodation in contact with nature
There are a host of options for rural tourism in Navarre. So you simply have to decide on where you'd like to stay.
Country guest houses: either renting a complete property and doing as you please, or renting bedrooms with breakfast.
Country hotels: if you're looking for convenience and places with character, yet without missing out on the essence of the natural setting.
Campsites: ideal for those looking for adventure or for families.
Hostels: the best option for groups and sports enthusiasts
Check out the Rural Tourism page to get more details on all the options available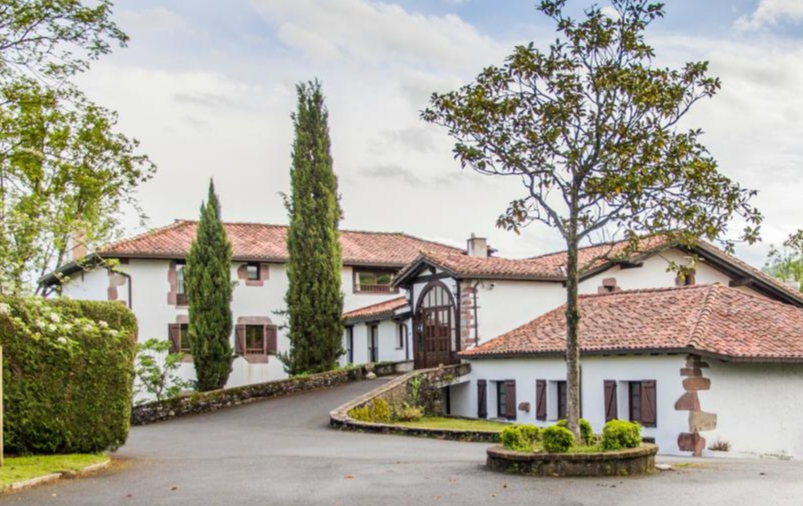 Unique accommodation for those looking for adventure

Imagine sleeping in a suite at the top of a tree, waking up in a million-year old cave, resting in a shepherd's hut in the heart of the countryside or staying in a bubble under the stars and with view of the Bardenas Reales Desert.

 

And, to end, one on historical buildings. We're highlighting the Parador de Olite, which offers you the possibility of staying in a real 15th century castle, which still holds that magical medieval air.