Are you visiting Navarre and want your little ones to have the time of their lives? Or maybe you and your crew would like to disconnect from the nine-to-five? Are you out with your partner or flying solo, looking to combine activity and relaxation?
Well, there's a place in Navarre–seven actually–where you and your company are sure to have a grand old time, whether you're family, colleagues or lovebirds. You only need to have one thing in common: the thirst for adventure.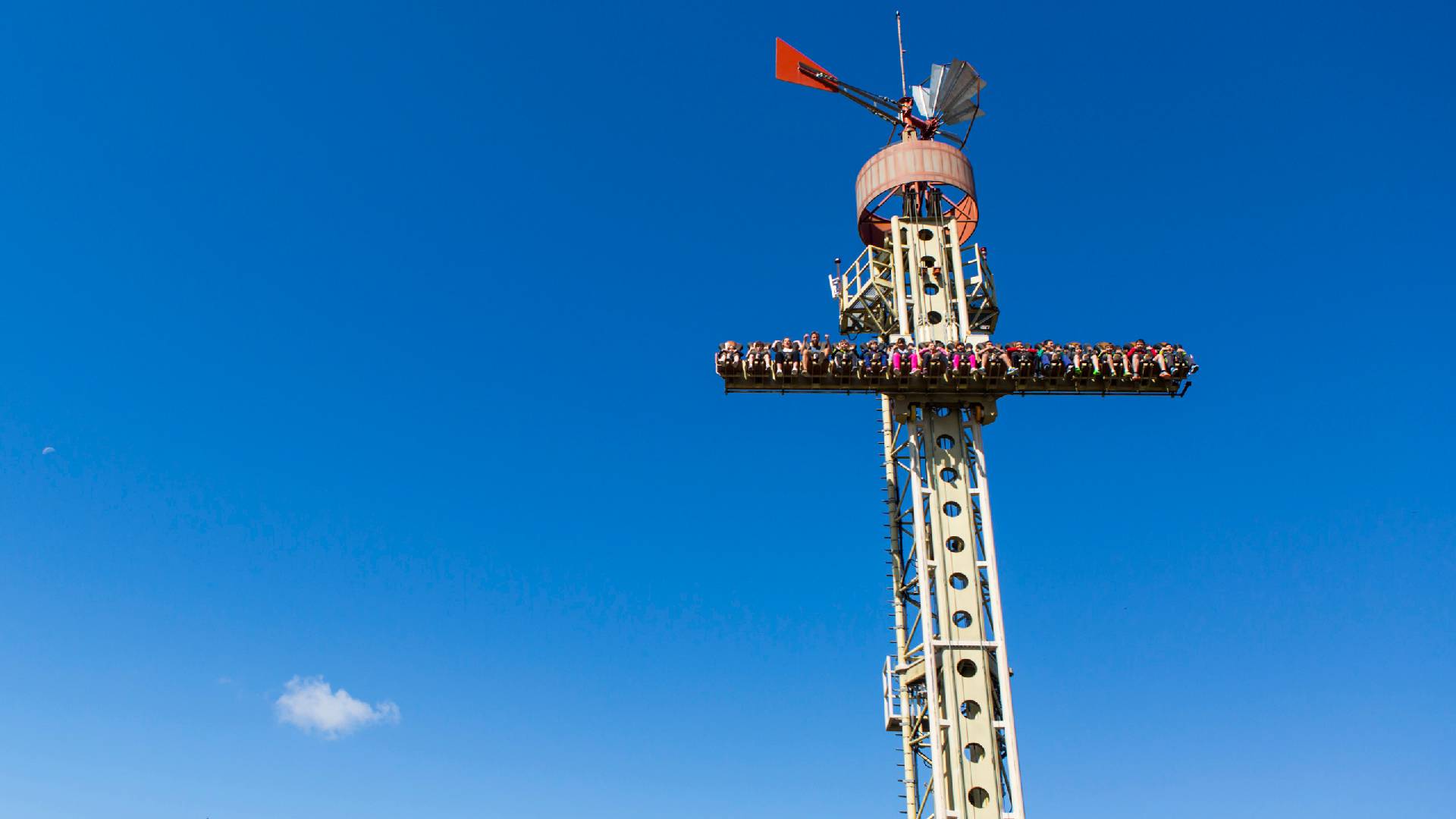 Sendaviva
Let's start with the Sendaviva Park in the south of Navarre, half an hour from Tudela, next to the Bardenas Reales badlands. Sendaviva is a large leisure park offering animals, shows, attractions and other activities designed for the enjoyment of little ones… and not so little ones.
So far so good? Keep reading, we'll explain everything.
Attractions in Sendaviva

The array of attractions is quite simply fantastic. And they're perfect for all types, from the easy-going to the most audacious.

Free fall, boats, ziplines, bobsleighing, Valhalla, flying chairs, a haunted house, a water maze... All this and much more equally stimulating and – above all – fun stuff to do.

It's go time!

Animals in Sendaviva

You can find many different groups of animals by travelling through the park's several paths.

For example, you have the Livestock Path – with Burguete and Navarrese horses –, the Forest Trail – with bears, wolves and lynxes – or the Exotic Path – with kangaroos, tigers and zebras – in all totalling 8 different paths.

If you like animals, you'll have a hard time choosing where to start.

Shows at Sendaviva

And the fun goes on. There are shows for all ages.

Puppet theatres, birds of prey in flight and even a circus that will put more than just one smile on everyone's face in the family.

Services in Sendaviva

A word on a few practical aspects of a visit to the park.

The facilities are quite thorough, so you won't have to worry about a thing.

7 restaurants with all kinds of meals, a large car park (also including services for motorhomes), accessibility for wheelchairs, pushchairs and luggage storage, and a shop to pick up your favourite souvenirs.

Oh! And quite the curious hostel – recreated in a semblance of a forest – in case you decide to spend the night to get to know the park in detail.
Made your mind up yet? Well, all that's left now is to work out the fine details.
Places close to Sendaviva
And if you want to complete your getaway to Sendaviva by visiting the surrounding area, here are a few recommendations that are less than half an hour away.
Obviously the first is the Bardenas Reales Natural Park. Possibly the most unusual place in all Navarre – being a desert close to the Pyrenees – and definitely a must-visit.
The second option is to take a stroll through Tudela, the capital city of La Ribera in southern Navarre, with its awesome cultural heritage in the old quarter - the Cathedral of Santa María is a must-visit - and its highly acclaimed cuisine.
Can you hear Irrisarri's call?
Well, plan your next visit here.
Places close to Irrisarri Land
After enjoying these breathtaking facilities, you could always take the opportunity to have a look round the Cinco Villas district, with its picture postcard villages.
Such as the elegant town of Bera, with its traditional houses that are so well cared-for that they appear to be the backdrop to a film. Or neighbouring Lesaka, with its long-standing industrial history and rich architecture that bears witness to this. If you're up for it, don't miss the Church of San Martín Tours, and its beautiful town centre crossed by a parapet-bordered river, giving it a special touch. You'll be amazed by its beauty.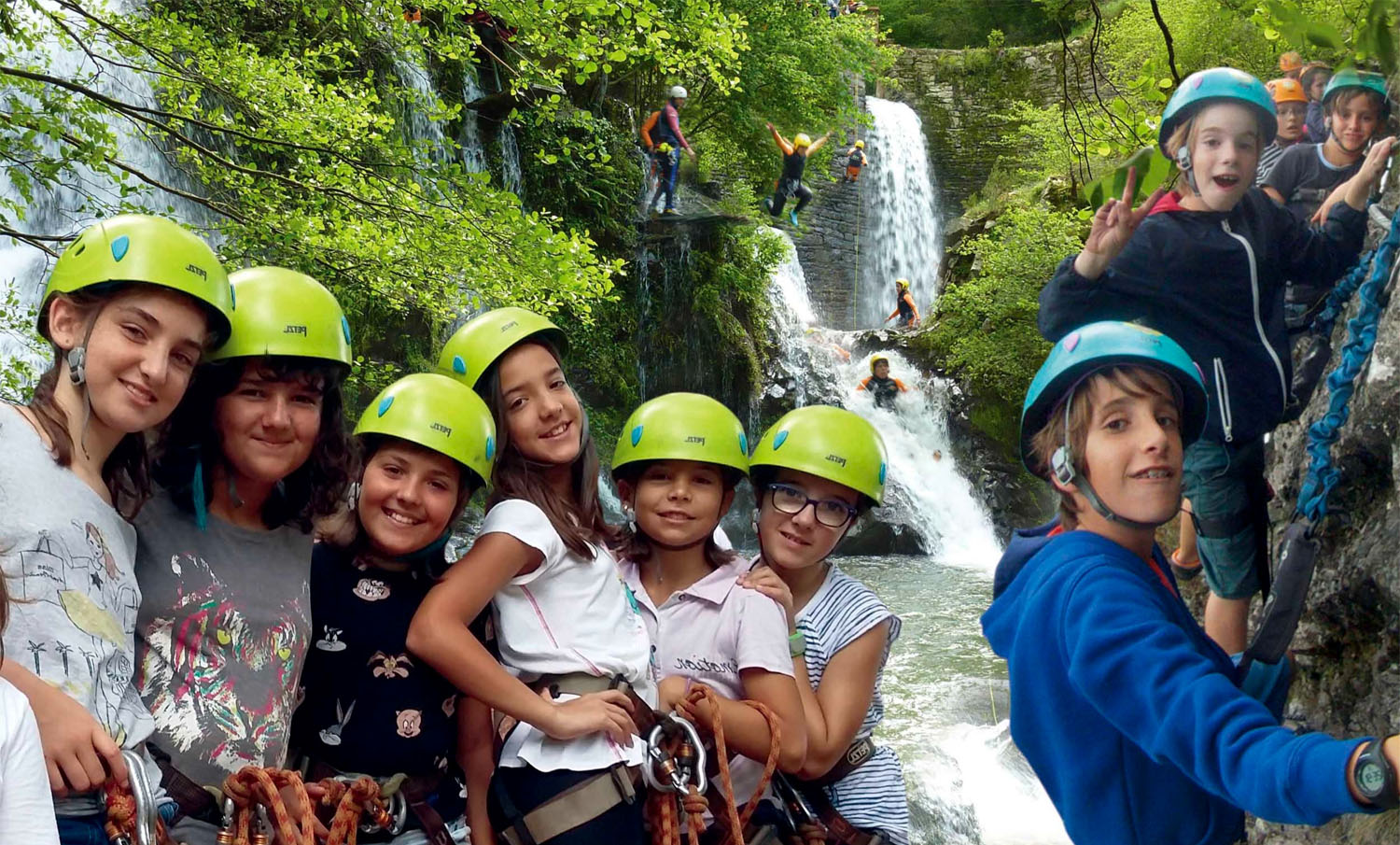 Navarra Aventura
We're headed due north to the Pyrenean Baztan Valley to visit the two parks managed by Navarra Aventura. We'll say it up front: they offer such a wide variety of outdoor activities that you're going to have a hard time deciding what to do first. Take a look:
Baztan Abentura Park

This park, which is near Elizondo, will make your pulse rise and your legs shake with its offerings.

Two zipline circuits, one for adults and one for little ones, a via ferrata with impressive views, a giant pendulum with a 142-meter drop –*gulp*–, several trails and a natural cannon- waterpark circuit between slides and pools.

Take it from us, your heart is going to start to rumba.

Bertiz Abentura Park

In Narbarte, very close to the Señorío de Bertiz Natural Park, you have this slightly more laid-back second proposal.

Here you can choose between two activities that, while quite different, are both tremendously exciting.

One option is arborism, otherwise known as tree-top circuits, that will have you navigating through via a series of ropes, nets and zip lines.

The other is paintball. Yes, shooting paintballs willy-nilly at another team in the middle of the forest. In the park they will provide you with the necessary equipment and let you take a shower when you finish.

Two awesome plans to pursue either with your crew or with the family.
What else do you need? Well, little, really. Comfortable clothes, good company and an adventurous spirit. To get to know the two parks in detail you can visit their website, where you can also see suggestions for accommodations.
Places close to the Bertiz and Baztan parks
Here are a few ideas for visiting attractions close to these two parks.
The first, Elizondo, is just a stone's throw away and is one of the most charming villages in northern Navarre. And if you've read The Baztan Trilogy by Dolores Redondo, then there's even more reason to visit it.
The second, the Bertiz Natural Park, is a magnificent woodland with a number of walks and other secrets that you simply cannot miss.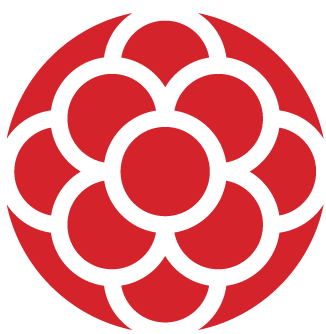 Urbasa Abentura Park
Now it's the turn of Tierra Estella in southern Navarre. Specifically, Larraona in the Valley of Améscoa, in the foothills of the Sierra de Urbasa. Although this is a smaller park than the others, it still offers a host of fun activities. And it goes without saying that it's surrounded by the typical Navarre brand of nature.
Activities in Urbasa Abentura Park

At the heart of this park stand two large rocks which, with the aid of some posts, form a large spider's web in which each thread is a different challenge.

Wooden platforms, Tibetan bridges, rock climbing paths, small safe climbing routes and also orientation activities.

In actual fact, everything you need to get your body moving and to recharge your batteries, something which is a must.

An awesome fun day!

Activities in Urbasa Abentura Park
Places close to the Urbasa Abentura Park
This is an easy one! Given that the Source of the River Urederra is less than 20 minutes away, we can only say: YOU HAVE TO GO!
And we've put this in capital letters as the beauty of this place cannot be sufficiently emphasised. That's the reason why it was named Urderra, which means "beautiful waters" in the Basque language.
No less beautiful is the Sierra de Urbasa where, as well as the path to the source of the Urederra River, there are other hiking trails and awesome viewpoints.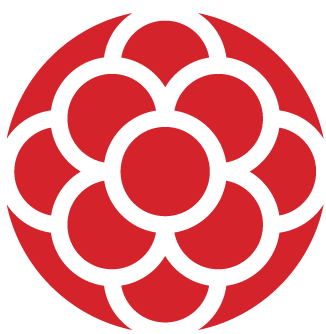 Artamendia Adventure Park
Let's talk about an adventure park in the centre of Navarre. Over in the Sangüesa region, in the municipality of Aibar, another tiny park will get the whole family having a ball jumping like monkeys through the treetops.
Artamendia Adventure Park

Trees are the keyword here. Off we go!

Two circuits of different levels are available to get you feeling like the king or queen of the jungle at the tallest heights of the forest.

Bridges, platforms, stairs and ziplines that will no doubt get you screaming in that way you wonder if you haven't just shaved a year off your life expectancy.

Activities in Artamendia Adventure Park
Places close to the Artamendia Adventure Park
Do you want to make the most of your visit to the park to explore the area?
Well, that's great! The first stop is Sangüesa, the main town. Its architectural heritage is of particular interest - the church of Santa María and its Romanesque portal is a prime example - while its cuisine is a must for foodies, its potxas (fresh white haricot beans) are simply out of this world!
Before you leave the area, a must-visit is the impressive Gorge of Lumbier. This is one of the wildest landscapes in Navarre. Explore it on foot or by bike and watch the vultures flying overhead. You'll find this landscape impossible to forget!
This is adventure and not that Indiana Jones stuff
If you're itching to break out of the routine and to prove that you're no couch potato, then take hold of your destiny and saddle up. Or were you not aware that the most important part of an adventure is simply starting it? It's true, Dr. Jones told us so.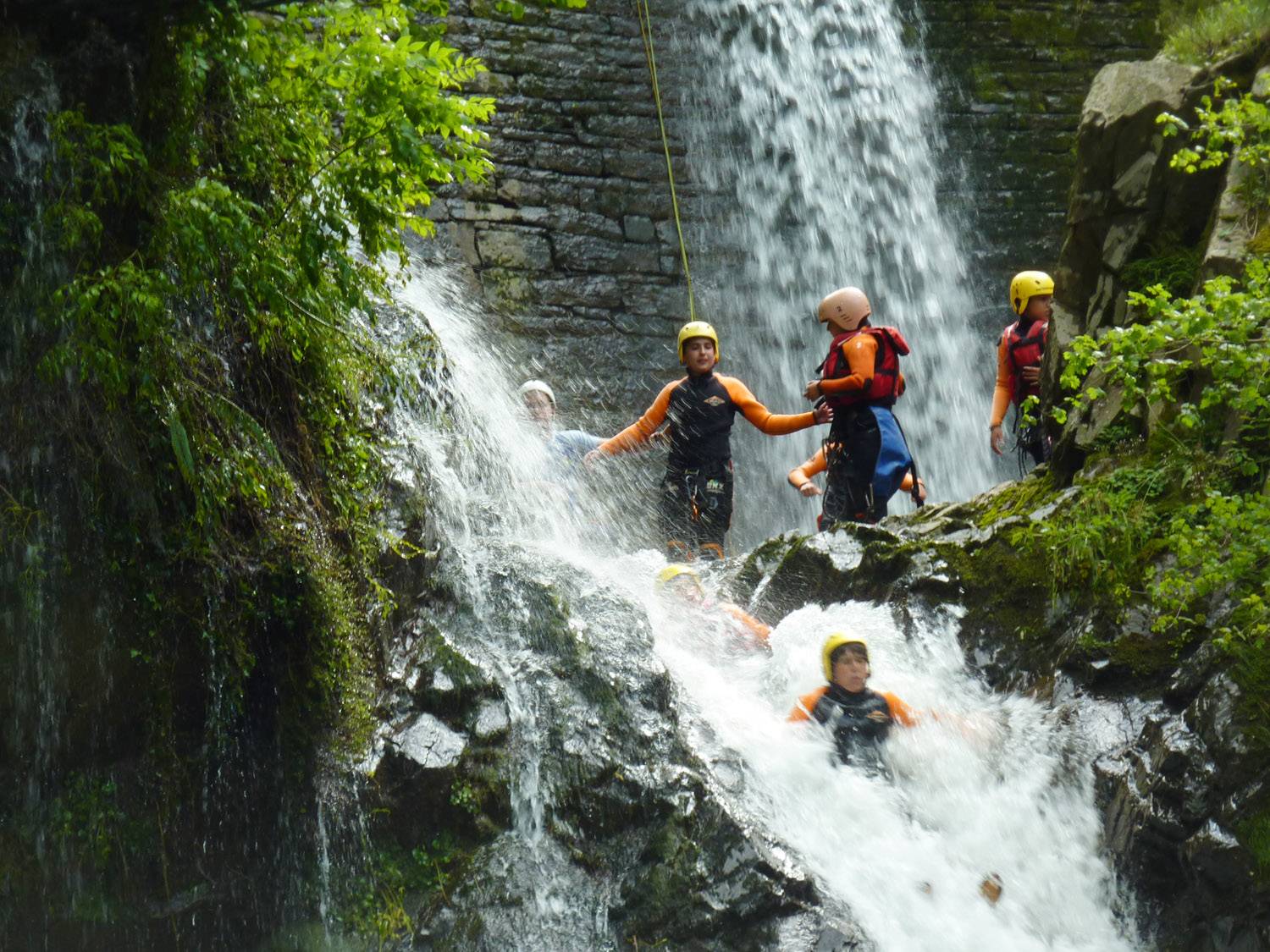 And after this jolt of energy, how about something more laid back?
Of course. Here are a few plans to enjoy at a slower pace.
Collegiate Church of Orreaga/Roncesvalles

Collegiate Church of Orreaga/Roncesvalles

The most beautiful entrance to the Way of St James opens its doors to you too

Lose yourself–and find yourself again–in Orreaga/Roncesvalles

Zugarramurdi and other caves

Zugarramurdi and other caves

Delve into a universe of ancient nature and legends of witchcraft.

Getting to know the magical side of Navarre

Olite

Olite

A castle – and its villa – that are an authentic medieval fantasy.

Take me to the past of knights and princesses