If you're the type of person that takes pleasure in travelling solo, Navarre awaits you with open arms.
Are you in search of well-being centres to pamper your neglected self or intensely green landscapes to stroll through and recharge your batteries, far away from your routine?
A safe place to discover beautiful towns and emblematic monuments? Here you can practice sports in contact with nature and take part in loads of organised activities that will have you meeting extraordinary people.
If you top all of that off with great dining and quality accommodations, this must start to be sounding very tempting...
Keep reading, your journey starts here.
Accommodations for you
Navarre is the ideal destination if you're looking to spend a few days far away from the everyday hustle and relax in a setting where peace and tranquillity reign supreme.
In addition to its sensational natural areas, the Kingdom of Navarre offers you several accommodation options:
An exceptional hotel fleet

An exceptional hotel fleet

With double rooms for individual use, to have that big bed all to yourself.

Country houses and hostels

Country houses and hostels

Where you can meet people and find new company to join you on your trip.

Unique accommodations
Search for my accommodations in Navarre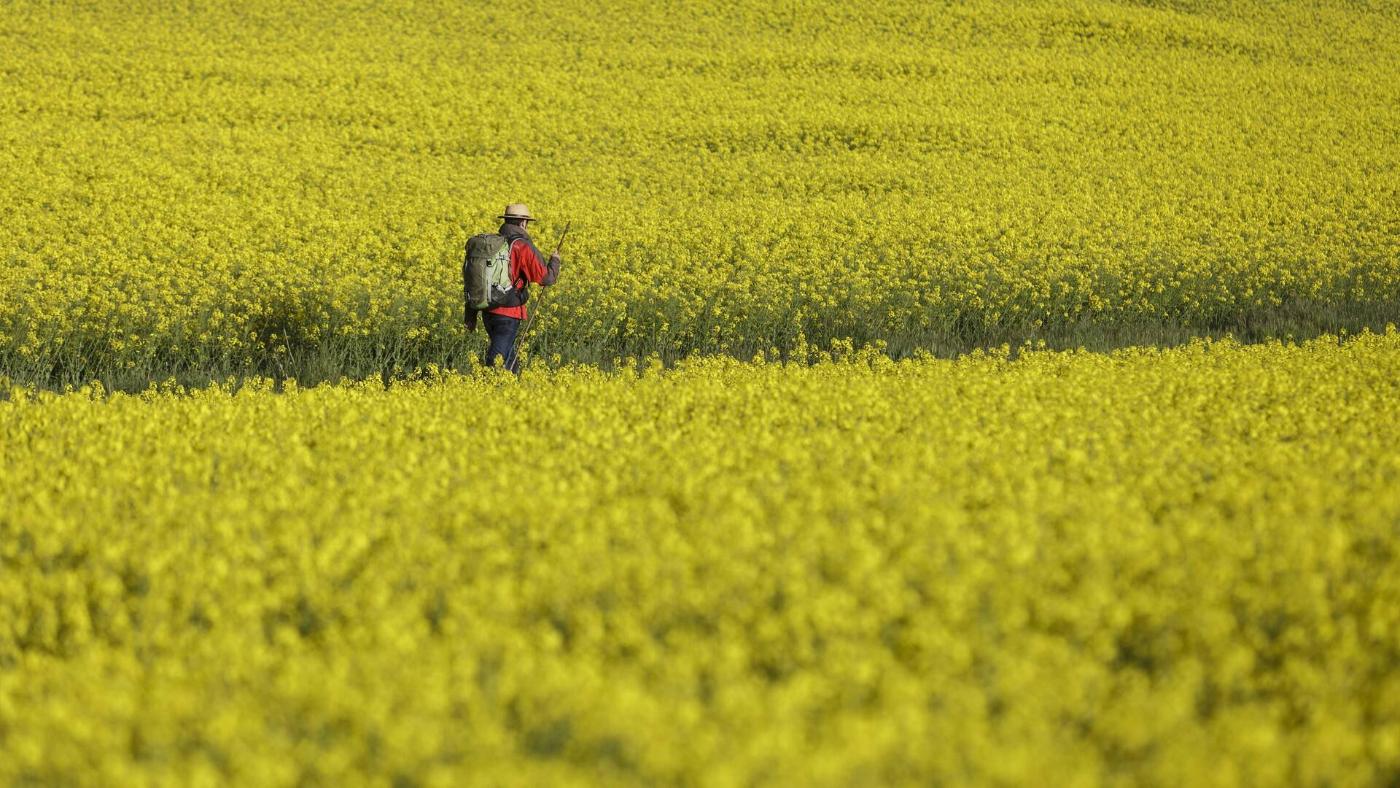 Way of St James
If your goal is to reach the holy capital or if you simply want to check a part of the Way off your bucket list, we assure you that you're in for a truly authentic experience.
And an opportunity to meet people from all over the world, who have come just like you to experience first-hand what will undoubtedly mark you forever. Take advantage on this trip to go on your own inner journey.
Along the way you will cross through landscapes of wild nature, weaving through centuries of history and incredible cultural heritage.
And as you know, Navarre is the entrance to the Way of St James in the peninsula, so get your backpack ready and start your adventure.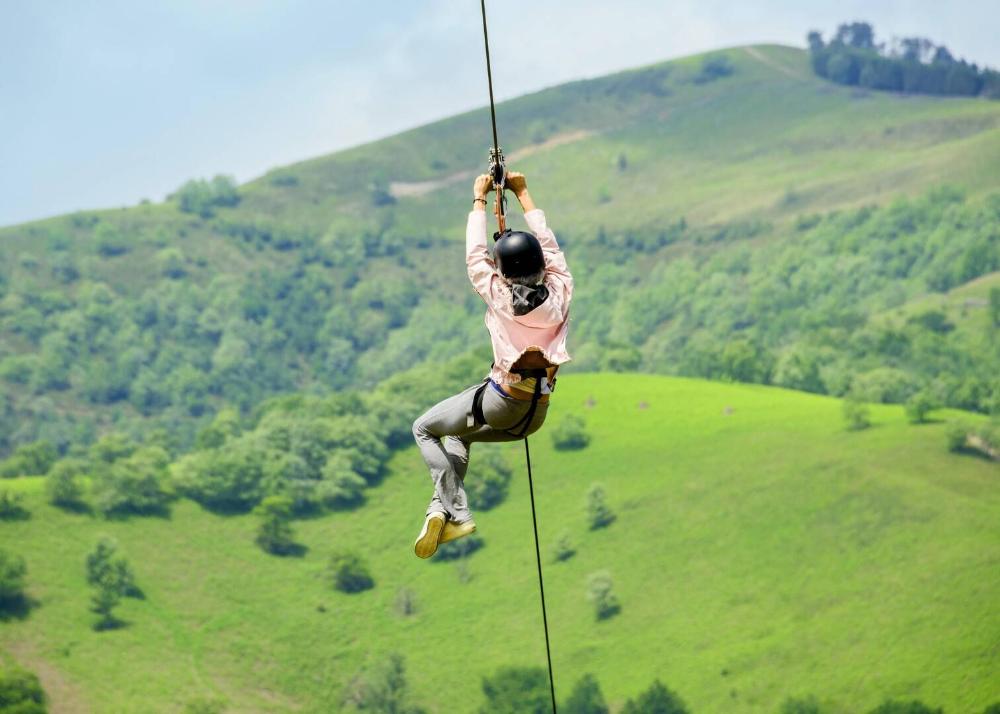 In search of emotion
Do you want activity on your trip?
If you're one for the open air, we have to recommend that you prepare your hiking boots — or your bike — to kick up dust on the trails of the Rail Trails that weave through the natural landscapes.
Although you can also do other activities, such as canyoning, rafting and other water sports.
In adventure parks, between throwing yourself down a giant zip line or walking from tree to tree, you'll also be able to meet other adventurous people like yourself.
It goes without saying, there's lots to do here!
See the options for active tourism

Culture and gastronomy
Culture in Navarre has several essential characteristics, but two of the main pillars that make up its identity are: its culture, in the broadest meaning of the word, and its food.
Cultural heritage

Here you will see the outcome of the cultural melting pot that took place over centuries in Navarre, to which Christianity, in all its splendour, put the finishing touch. All of which comes to life through invaluable artistic heritage, traditions and peoples.

Regarding history and monuments, wherever you go you will come across villages with rich history, medieval castles, impressive monasteries, churches, walled enclosures and museums of all types. We have one clear piece of advice to make sure you fully and thoroughly take it all in: schedule a guided tour.

Shall we start filling you in on what you can't miss?

The best of art and culture in Navarre

Gastronomical experiences

Are you the type that doesn't think about a trip without having a thorough understanding of the menu? And even ruling out certain destinations if you aren't sure they are going to ensure your taste buds a good time?

If so, we assure you that Navarre is a safe bet.

Not only can you savour the best of our cuisine going out for pintxos, wine tasting, and trying the menus of home-style kitchens, fine dining, rotisseries, cider bars and slow food restaurants.

You'll also be able to participate in a plethora of activities to learn about and immerse yourself in Navarre's gastronomy, all while meeting other passionate apprentices like yourself.

Yes!I want to see the dining recommendations
Find your inner peace
With relaxing activities like Shinrin Yoku, immersing yourself in the forest with your five senses, breathing deeply, listening to sounds, observing colours and camouflaging within it all. This is another way of connecting with nature. In no rush.
And practising mindfulness or yoga? Becoming conscious of your body and your breathing to achieve the ever-so desired state of peace, calm and well-being, but in different surroundings than those you are used to.
To deal with the stress and anxiety of your everyday life, it's good to change scenery.
So are you coming to Navarre?
Tell me about peaceful experiences in Navarre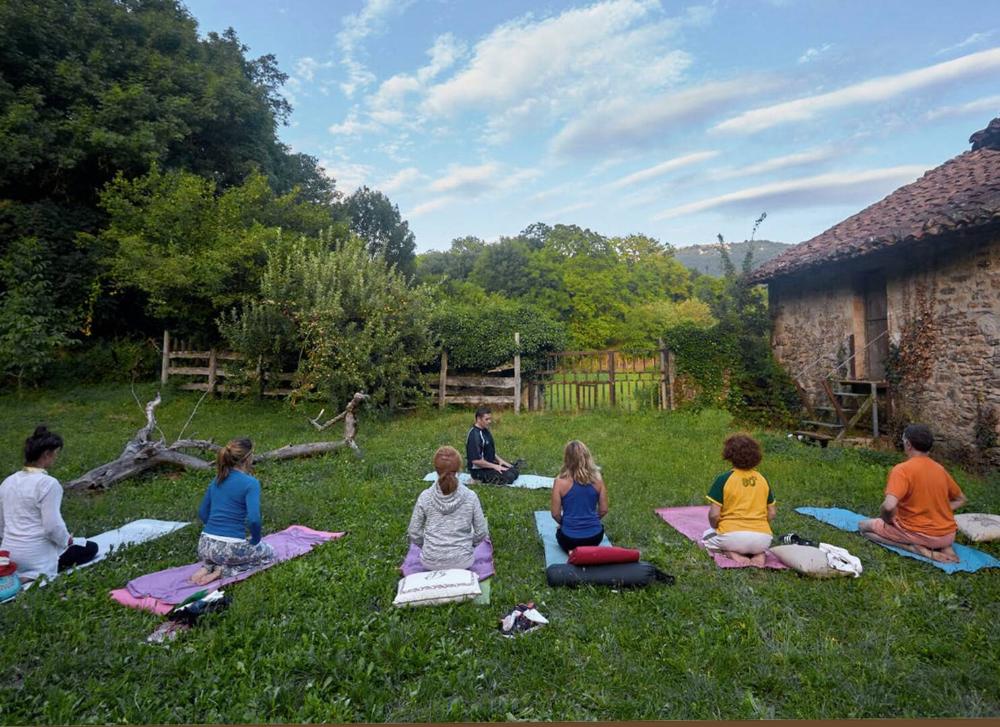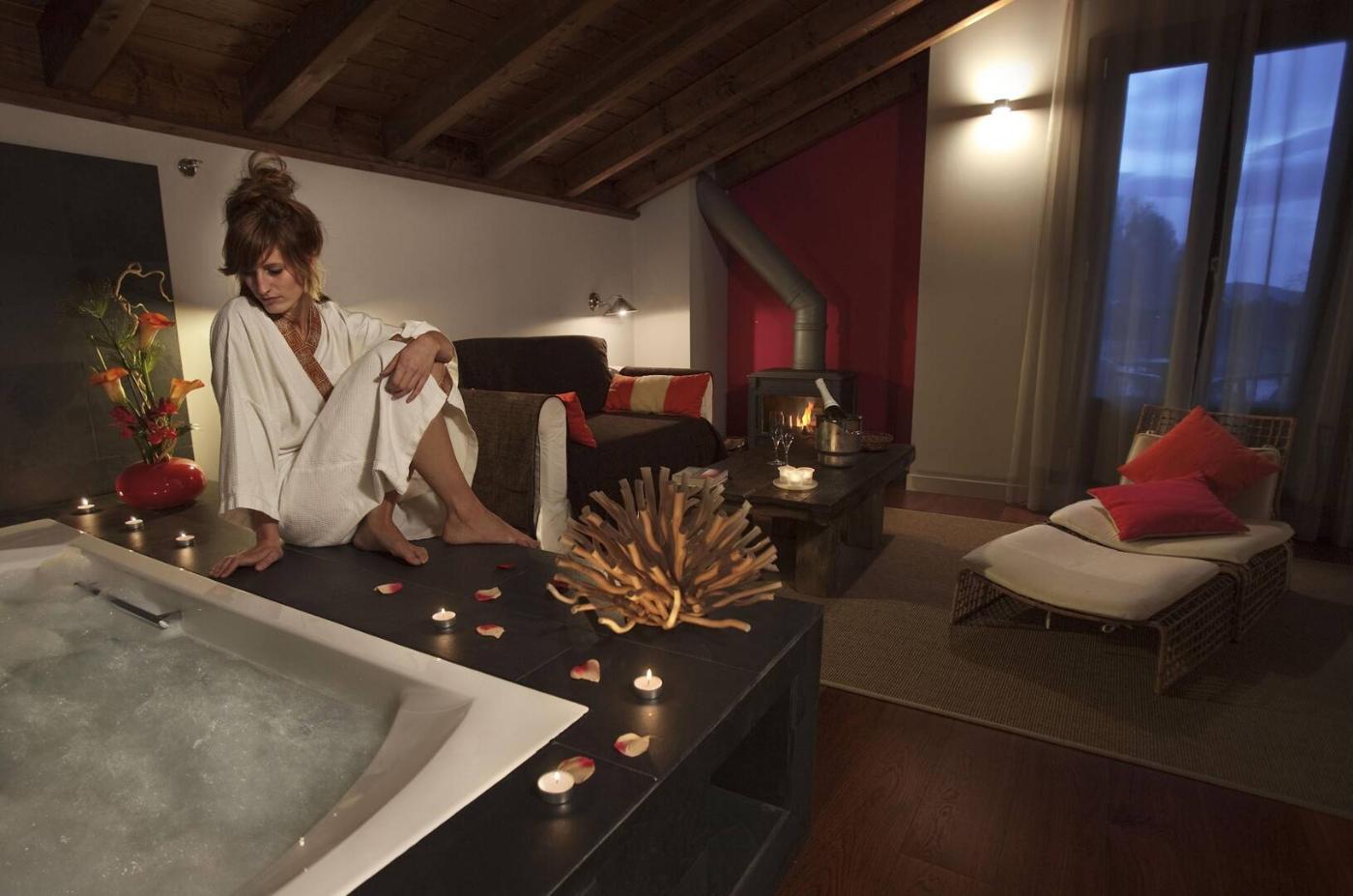 And on top of all that...
Navarre offers you two spas including accommodations where you can enjoy all types of treatments.
There's no better plan when your body is asking for a bit of pampering.
Balneario de Elgorriaga Spa

In the north of Navarre, within a vast estate there lies an authentic treasure of nature: the source of the mineral-medicinal waters with the highest salt content in Europe. Take a dip in the flotation pool and you'll see how you nearly levitate over the water...

It has modern accommodations surrounded by the bucolic Pyrenean landscape with a restaurant offering a complete well-being plan with no shortage of hydrotherapy treatments, oriental massages and innovative treatments like chocolate therapy and olive therapy, among others

Take me to the Balneario de Elgorriaga Spa

Balneario de Fitero Spa

At the opposite side, in the southern part of the region, this centuries-old thermal spa stands over two different sources whose water have been used for therapeutic purposes since Roman times. These spas are called the Balneario Gustavo Adolfo Bécquer and the Balneario Virrey Palafox.

Its medical teams offer personalised treatment to get you feeling tip-top while you enjoy: bubble baths, thermal saunas, circular showers, jets, foot and handbath, among others. Ah, and you can't miss the spectacular hydrothermal outdoor pool —at 35 degrees—to enjoy a bath even if its snowing!

More information on the Balneario de Fitero Spa