Cultural tourism in Navarre appeals to you. And there's no shortage of reasons.
Because this land is a crossroads, with a rich and varied past which comes to us through the heritage of prehistoric peoples, Romans and Muslims.
Together with the splendour of Christianity, they have all left their mark on Navarre's villages and towns, turning them into destinations of enviable artistic wealth. Prehistoric archaeological sites, Roman settlements, Romanesque and Gothic churches built along the Way of St James, monasteries where even today Gregorian chants can be heard.
The Community of Navarre was a kingdom until the 16th century; hence the royal crown on its coat of arms. It's also the only autonomous community in the country with the adjective Foral in its official name, which affords it a unique form of autonomy upheld for hundreds of years.
And we can't fail to mention the traditional local festivals held throughout the community — the San Fermín festival, carnivals, patronal and folk festivals — are a clear reflection of the idiosyncrasy and essence of Navarre.
Another exponent of Navarrese culture is the Basque language, the only non-Indo-European language spoken in western Europe. It's a co-official language, along with Spanish, in the north of Navarre.
After such an introduction, what do you say we start with all the things you shouldn't miss?
Navarre's cultural musts
If you won't be staying long, don't fail to visit our top four, attractions that live up to their fame. Then, if you're staying a bit longer, you can venture beyond these to the other notable towns, villages and monuments we recommend; you can be sure it's well worth it.
Navarre's most beautiful historical quarters
Our impressive cultural heritage wouldn't be what it is today if it hadn't had as a backdrop some of the historical towns and villages we bring you here.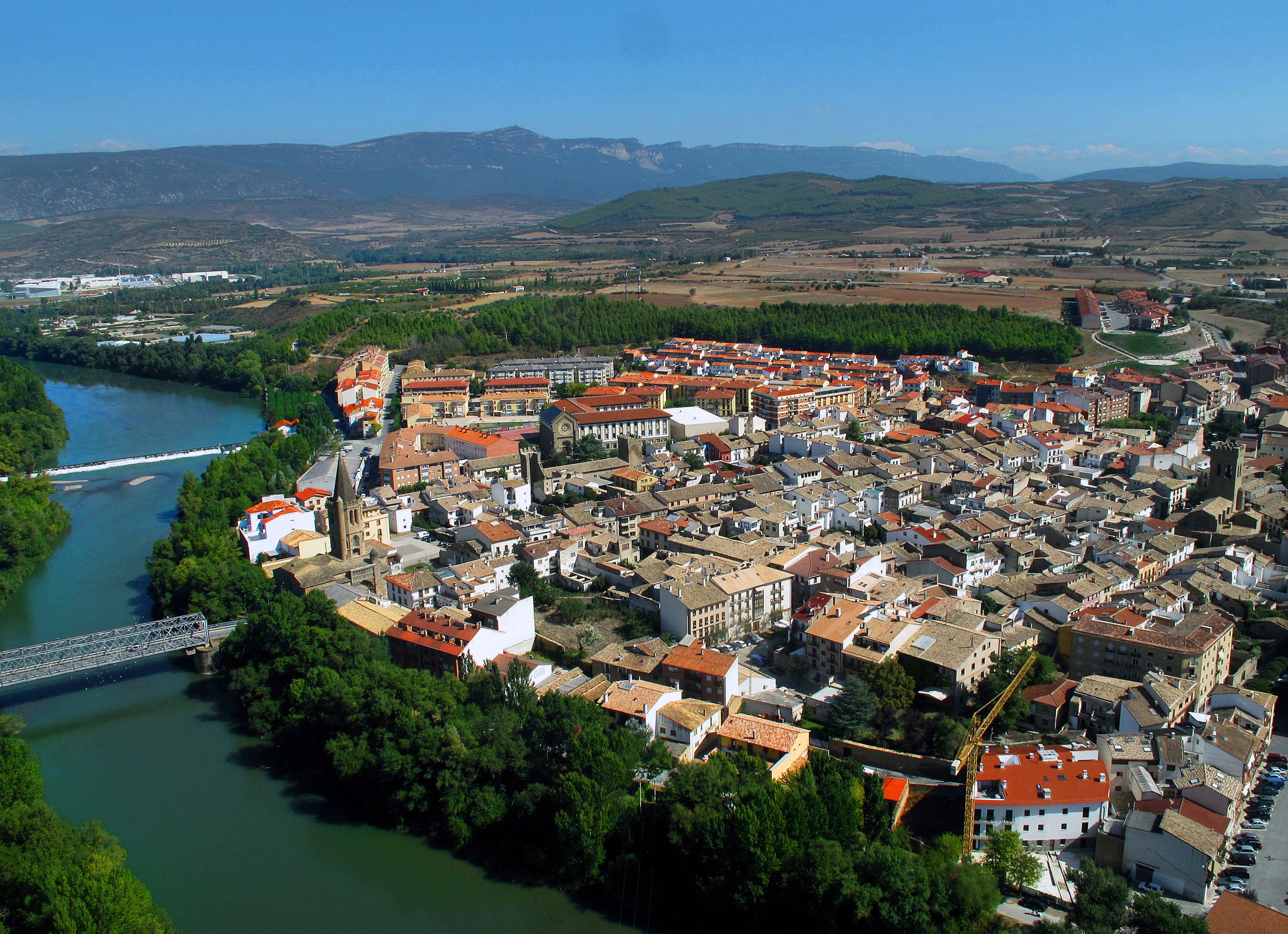 Tudela

In the south of Navarre, between the staggering aridity of Bardenas Reales and the intense green of the vegetable gardens of the Ribera stands Tudela, the second largest and most important city in the community.

Founded in 802, Tudela is one of the most important cities of Islamic origin in Spain and, indeed, Europe. Muslims, Jews and Mozarabs lived there side by side, leaving the city with the cultural mix reflected in its monumental buildings and which doesn't go unnoticed as you stroll through its winding streets and alleyways, past its city walls and watchtowers.

Because Tudela is a city for walking, and you shouldn't miss its magnificent cathedral and palaces, the joy of sitting in Plaza de los Fueros and, of course, the pleasure of tasting its exquisite vegetables. Don't let the chance pass you by; it's well, well worth it!

Descárgate el plano de Tudela.

Ujué

Sat atop a solitary hill on a plateau, this medieval village is a maze of steep, narrow streets which culminate in the Sanctuary fortress of Santa María de Ujué.

Crenelated towers and a wall walk from which you can see the Pyrenees on one side and the plains of the Ribera on the other. Don't miss Ujué's tasty garrapiñadas (sugared almonds) and traditional migas de pastor (shepherds' breadcrumbs); just the thing to round off a perfect day.

Descárgate el plano de Ujué

Estella-Lizarra

Estella-Lizarra isn't known as the Toledo of the north for nothing. Its streets are just packed with bridges, palaces and churches, vestiges of the historical splendour of this market town which grew up beside the Way of St James.

Its Romanesque gems are a must for visitors: the Palace of the Monarchs of Navarre, the Church of San Pedro de la Rúa, with its delightful cloister, the doorway of the Church of San Miguel and the Puente de la Cárcel (Gaol bridge). Enjoy the great atmosphere in Estella-Lizarra, and if you get the chance, visit the traditional Thursday market and feel the flavour of the Way of St James flow through your veins.

Descárgate el plano de Estella-Lizarra.

Puente La Reina

Puente La Reina is an atypical linear town and crossroads that serves as a meeting point for pilgrims travelling the two branches of the French Route of the Way of St James. This is where they join up to make their way to Santiago de Compostela.

The town's main attraction is its slender Romanesque bridge, so perfectly in tune with the churches of El Crucifijo and Santiago, the Plaza de Mena and its aristocratic houses.

Sangüesa

The mountains of the Pyrenees and the plains of the Ribera meet in the Central Zone, a transitional area through which the Way of St James runs and home to towns and small villages well worth visiting, such as the town of Sangüesa in the east of Navarre.

Sangüesa's architectural landmarks include the Romanesque Church of Santa María, declared a Site of Cultural Interest, with its doorway, which is worth a good explanation from a guide on its own. Then there's the Palace of Vallesantoro, with its spectacular wooden eaves, the Church of Santiago, the Convent of San Francisco de Asís and the mediaeval Palace of the Prince of Viana.

Within less than 15 kilometres of Sangüesa, you have the chance to make the most of your trip to take in two more artistic gems, the Castle of Javier and the Monastery of Leyre, and two natural ones, too, the gorges of Lumbier and Arbaiun.

Descárgate el plano de la ciudad de Sangüesa.

Elizondo

In the heart of the Baztan Valley, the town's small palaces and aristocratic homes are a reflection of the prosperity brought by those returning from the Americas.

Don't miss the town hall, the Baroque-style Church of Santiago and Txokoto bridge over the Bidasoa River.

And a couple of recommendations: don't leave without taking some of the town's famous almond chocolate home with you, and if you're a fan of The Baztan Trilogy, don't miss the themed tour.

What to see and do in the Baztan Valley

Ochagavía

This picturesque village with cobbled streets and sturdy houses topped with gable and hip roofs sits in an outstanding natural setting in the mountains of Navarre. It's one of the villages in the Pyrenees that you shouldn't miss the chance to visit.

The Anduña River splits the village in two, and you can cross its mediaeval bridge to get from one side to the other. You're almost bound to do it more than once just to take one of those holiday photos you'll never forget.

And Ochagavía is also one of the places from which you can enter one of Europe's largest and best preserved beech-fir forests: Irati.

Zugarramurdi

This magical village of white farmhouses set in an evergreen landscape is in the north of the Baztan Valley, near the French border.

Don't fail to visit its well-known cave and Witch Museum to find out all about the mysteries that have surrounded the village for centuries.
Navarre's art and monuments
It's impossible to explain Navarre's cultural heritage without its majestic architecture, towards which the kings, queens and rulers from every point in history have contributed to offer us a Navarre chock-a-block with fine exponents of military, religious and civil architecture:
Castle of Javier

The Castle of Javier receives thousands of visitors every year, not only for its artistic value but also because it was the birthplace, in 1506, of Saint Francis Xavier, Patron Saint of Navarre and the Missions. That's also why there's a popular pilgrimage to the castle every year, known as Javierada, in which thousands of Navarros walk tens of kilometres to honour the saint.

This medieval fortress, whose origins date back to the end of the 10th century, has got everything: towers, dungeons, machicolations, embrasures and even a drawbridge. And inside you can enjoy dioramas describing key scenes from the life of the saint, a museum telling the history of the castle and the village, and an interesting picture gallery.

 

More information about the Castle of Javier

Cathedral of Santa María, Pamplona

The sobriety of the cathedral's Neoclassical façade contrasts with its Gothic interior, the central nave of which houses the beautiful alabaster tomb of Charles III of Navarre and his wife, Eleanor of Castile.

But the cathedral's real gem is its cloister, which is accessed through two beautiful doors. It's widely considered one of the most exquisite exponents of Gothic architecture in the world, making it a must for visitors.

The best thing to do is to get a guided tour and, if you can, go up the bell tower; the views over the rooftops of the old town are well worth the climb.

 

More information about Pamplona

Tudela Cathedral

A Site of Cultural Interest, this Gothic cathedral has three impressive doorways, the best known of which is called the Portada del Juicio (Doorway of the Last Judgement).

Its Romanesque cloister is one of its hidden treasures, and you should grab the chance to explore it.

 

Learn more about Tudela

Cerco de Artajona

If you like city walls, don't miss this place.

These walls are in Navarre's Central Zone and have no fewer than nine defensive towers.

They'll take your breath away.

 

 

I want to see more castles in Navarre

Sanctuary of San Miguel de Aralar

You'll have to drive, cycle or walk up to the overlook where the sanctuary stands, at more than 1,200 metres above sea level.

Once there, you'll find yourself standing before over a thousand years of history in the form of a somewhat austere building, but one in which the Romanesque Altarpiece of Aralar makes coming all this way well worth going to the trouble.

 

More information about the Sanctuary of Aralar

Pamplona city walls

The city walls of Pamplona have enveloped the old town since the 16th century and are practically intact.

Don't miss them, because they are also a Site of Cultural Interest which can be enjoyed taking a pleasant walk — of up to 5 kilometres — with wonderful views.
Monasteries of Navarre
Monastery of Leyre

Monastery of Leyre

Mysticism and nature accompany this medieval monastery, a true icon of Navarre.

Currently inhabited by Benedictine monks, its walls contain the tombs of monarchs, a Romanesque crypt, a Gothic vault and the famous Porta Speciosa doorway.

Monastery of Irantzu

Monastery of Irantzu

This magnificent 12th/14th-century Cistercian abbey can be found in the Yerri Valley.

The Theatine fathers who live there will be delighted to share a word as you admire the monastery's austere but elegant Gothic cloister.

Monastery of Fitero

Monastery of Fitero

Fitero was the first Cistercian monastery established on the Iberian peninsula and has been declared a Site of Cultural Interest.

Its abbey church is one of the order's most important seats in Europe. Be sure not to miss the rest of the monastery, its renaissance cloister and walls dating from 1185.
Disfruta de la cultura en vivo
En Navarra nos gusta celebrar las vanguardias musicales, los conciertos en vivo, el teatro y las artes escénicas tanto en grandes salas y coquetos teatros, como en edificios con historia o en el mismo corazón de la naturaleza.
Espacios naturales y culturales que la han convertido en lugares privilegiados para rodajes de anuncios, series o películas. ¿Quieres volver a sumergirte en la emoción y las intrigas de Juego de Tronos, la Trilogía de Baztan o 3 Caminos?
Vive la cultura y el cine en Navarra, y visita escenarios naturales de película como el desierto de las Bardenas, el valle de Baztan o el Camino de Santiago.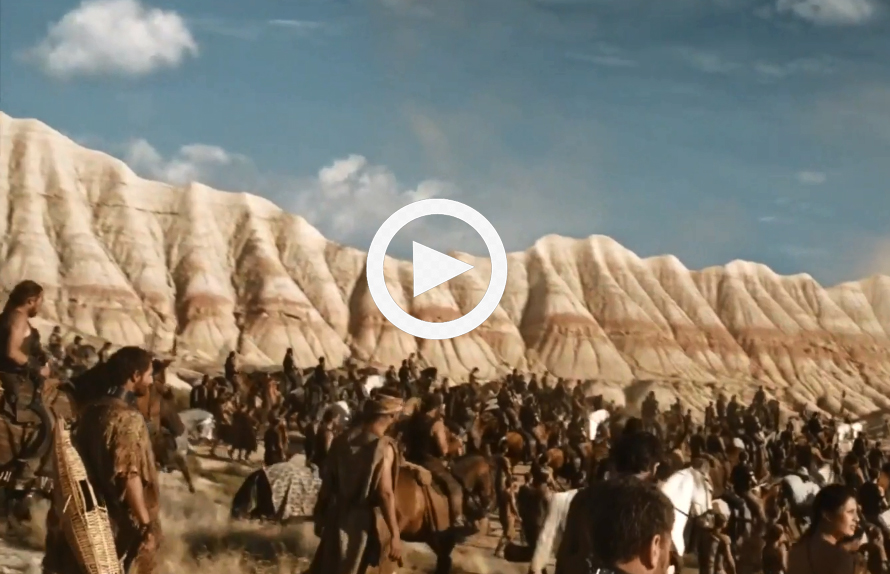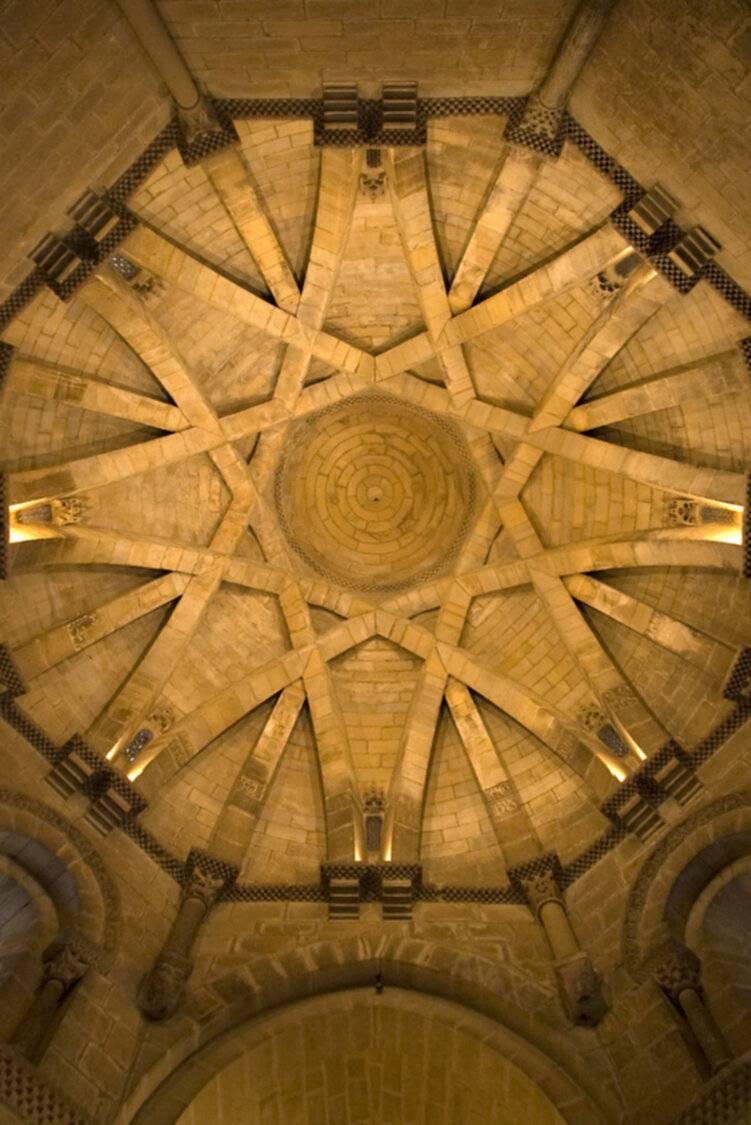 Historical roads
The Way of St James and its cultural heritage

The most famous of all roads, the road to Santiago de Compostela, has been swelling every part of Navarre through which it passes with history for hundreds of years.

Little can be added to what's already been said about this road. It's one of the best-known routes in the world, attracting thousands year in, year out, and has for a long time now been a member of the select group of World Heritage sites.

Those travelling the Way have a very clear objective: to reach Santiago. But as every ending must have a beginning, we invite you to start via Orreaga/Roncesvalles and let yourself be captivated by the culture and history you can find on any of the four branches of the Way.

Have your phone at the ready, because there's a lot to photograph on this real must as far as cultural tourism in Navarre is concerned.

 

 

Llévame al Camino de Santiago

The Ignatian Way, a route that goes against the flow

To follow in the footsteps of San Ignacio de Loyola on his most famous journey, you have to follow the Way of St James in the opposite direction from that marked by the yellow arrows.

Because the ultimate destination of this pilgrimage is another holy city, Jerusalem, to which a young Ignatius decided to walk in 1522, crossing paths on his way with numerous pilgrims who wanted to put him on the 'right track', the road to Santiago.

His feat has now been recreated by the Ignatian Way, which follows the path taken by the founder of the Society of Jesus, the Jesuits, over 650 km in 27 stages from Loyola — Azpeitia, Gipuzkoa — to Manresa in Barcelona.

On the way, you'll come across gems like Tudela and the Cortes Castle, to name but a few.

For sure, a little-known but bright star of cultural tourism in Navarre.
Navarre's festivals and traditions
In Navarre, culture has no end. It doesn't matter when you come to visit or if you come with your family, with friends or on your own.
There are all kinds of food, wine and cultural events every year. Shows, exhibitions, concerts...
Festivals and celebrations in towns and villages to honour their patron saints or extol Navarrese idiosyncrasies.
Ver agenda de Navarra
San Fermin festival

A universal fiesta held to honour the saint, but not the only festival in the Kingdom.

Holy Week

With several celebrations declared to be of National Tourist Interest.

Folk festivals

Which highlight everything that makes us who we are: the Tribute of the Three Cows, Shepherds' Day, Orhipean (festival of Pyrenean traditions)…

Gastronomic festivals

There are hundreds! Virtually every product has its own festival: pepper day, rosé wine day, asparagus day, cheese day.

Ancestral carnivals

In honour of Prince Carnival and Lady Lent.

Events and shows

The billboards of Navarre's theatres and concert halls are second to none.
Local museums
Maybe when you visit Navarre, you'll want to discover all the secrets of the history and legends that lie behind the Kingdom. So can you think of a better place to find out all about them than museums?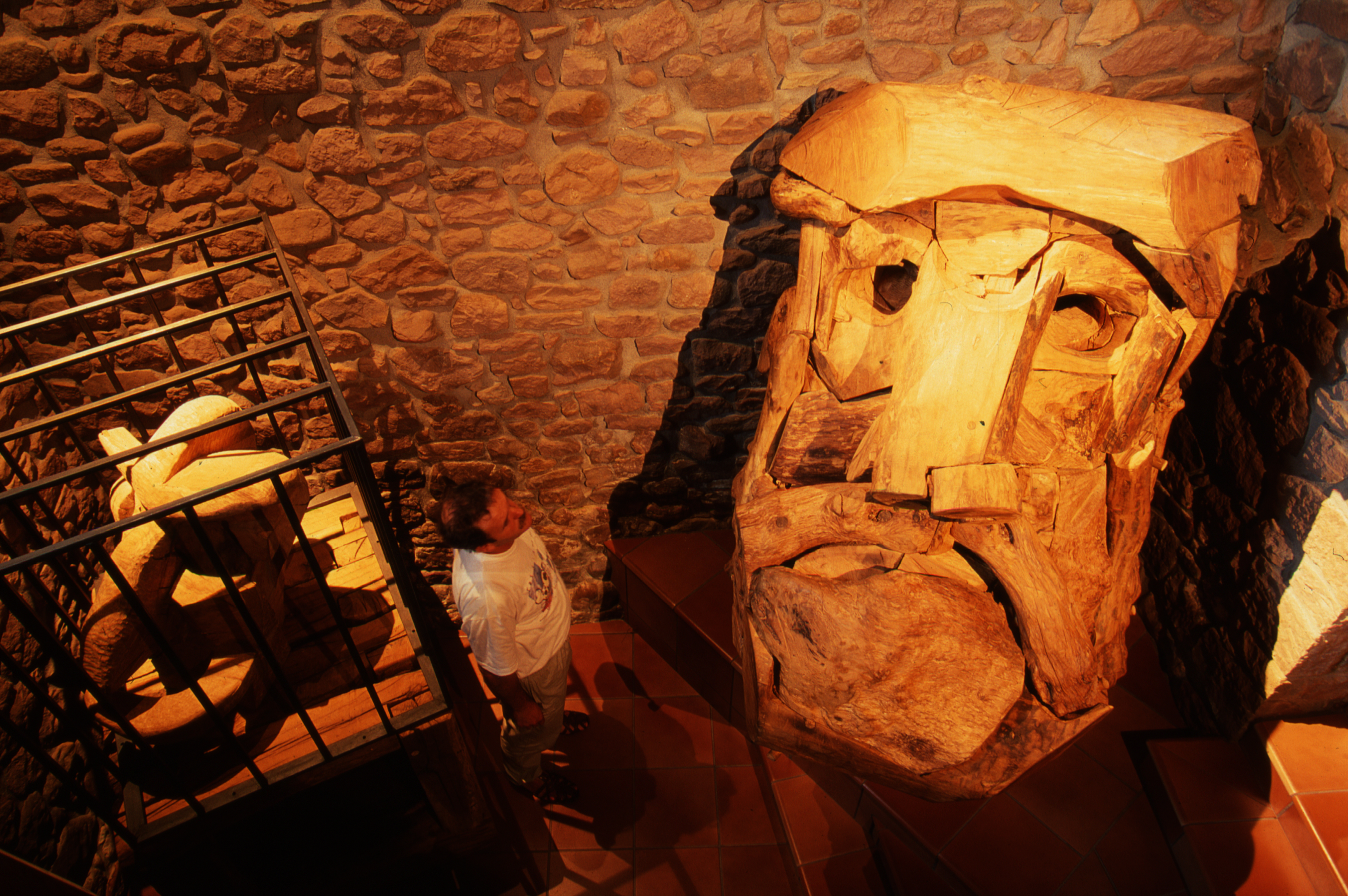 Navarre's archaeological museums
Three opportunities to discover the Kingdom's past through what remains of it today:
Villa de Arellano Museum

Villa de Arellano Museum

The museum exhibits the remains of the ancient villa of Aurelianum (1st-5th centuries), from which the municipality takes its name.

Archaeological Museum of Andelos

Archaeological Museum of Andelos

A wonderful way to visit the ancient Roman Empire.

Museum of Las Eretas

Museum of Las Eretas

Las Eretas was a fortified settlement built between the 7th and 6th centuries BCE. Discovered in 1991, it's now a Site of Cultural Interest.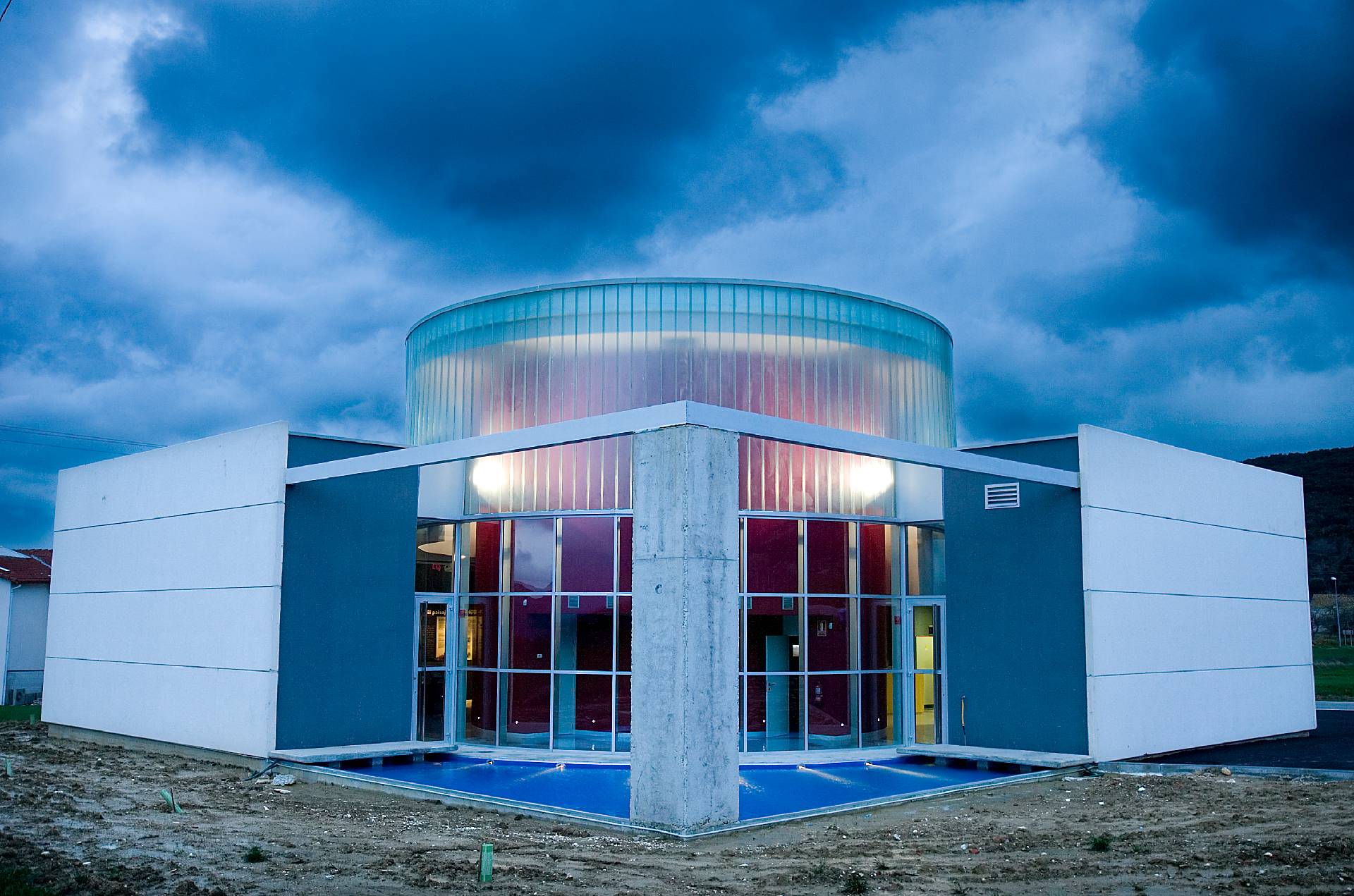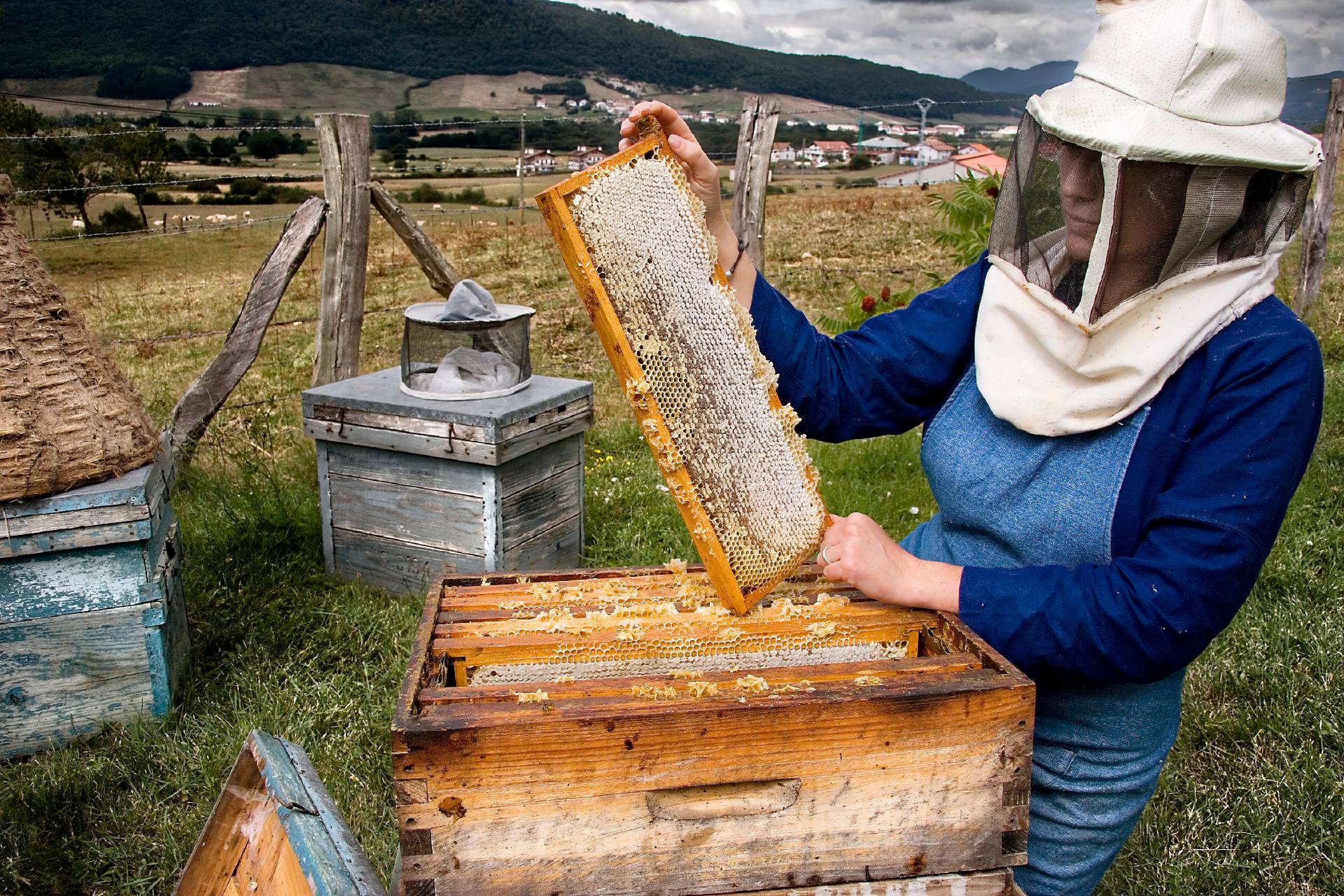 Other museums in Navarre
Don't miss a thing, because there's much more culture in Navarre:
Tudela Museum, located in the cathedral.
The Truffle Museum in Metauten.
The Witch Museum in Zugarramurdi.
Orreaga/Roncesvalles Museum.
The Birthplace of Santiago Ramón y Cajal in Petilla de Aragon.
The Julián Gayarre House-Museum in Roncal.
The Navarre Wine and Vine Museum in Olite.
The Fortifications Centre in Pamplona.
Ultreia, Way of St James Interpretation Centre in Pamplona.
The Beekeeping Museum in Eltso.
The Muñoz Sola Museum in Tudela.
The Gustavo de Maeztu Museum in Estella-Lizarra.
Rural Sports in Navarre
Herri Kirolak — rural sports — have their origin in the work traditionally performed on farms and on the mountainsides.
The centuries-old tradition of holding these sports events now attracts crowds all over the Kingdom, gathering to enjoy the championships and competitions that take place all year round.
Many local festivals also include exhibitions of rural sports, so take a look at the programme and don't miss them.

Peru-Harri Museum
Or to put it another way, the Stone Museum. This is a great way to find out all about Basque rural sports, all from one of the greatest "stone lifters" ever: Iñaki Perurena.
It's in Leitza, and listen out! Because Iñaki will treat you to some ear-piercing irrintzis (something like the Basque yodel) during the tour.
More information about Peru-Harri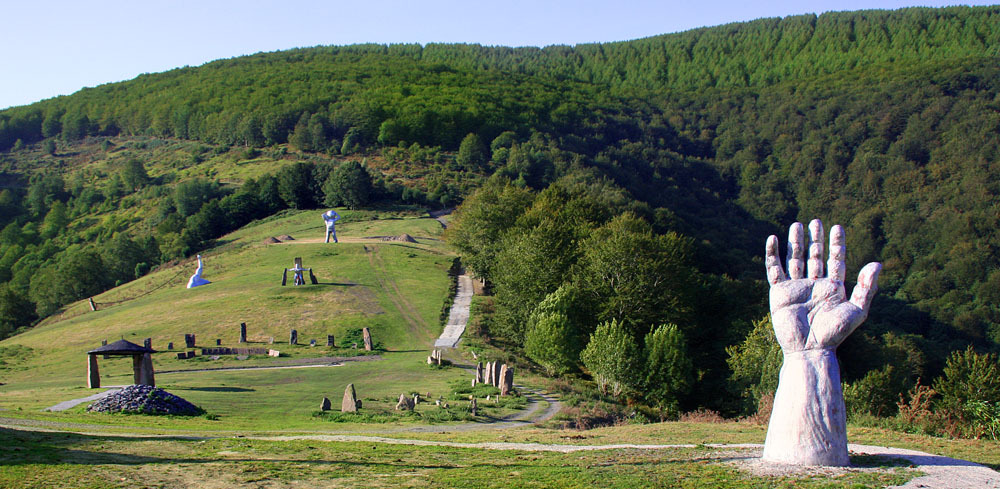 In a nutshell, cultural tourism in Navarre is what you get when an exceptional historical legacy meets local pride in showing visitors all the best this land has to offer.
And the great thing is that there's still much more for you to see and do:
More ideas for your visit to Navarre
Good food

Good food

Treat your palate to authentic Navarrese cuisine. All washed down, of course, with local wine.

Wellness and wellbeing

Wellness and wellbeing

A walk, breathing in the fresh air, a spa session or a good massage are some of the best ways to recharge your batteries in Navarre.

City break

City break

A weekend goes a long way when you're in Navarre. Culture and pintxos join forces to bring you the best of urban leisure.