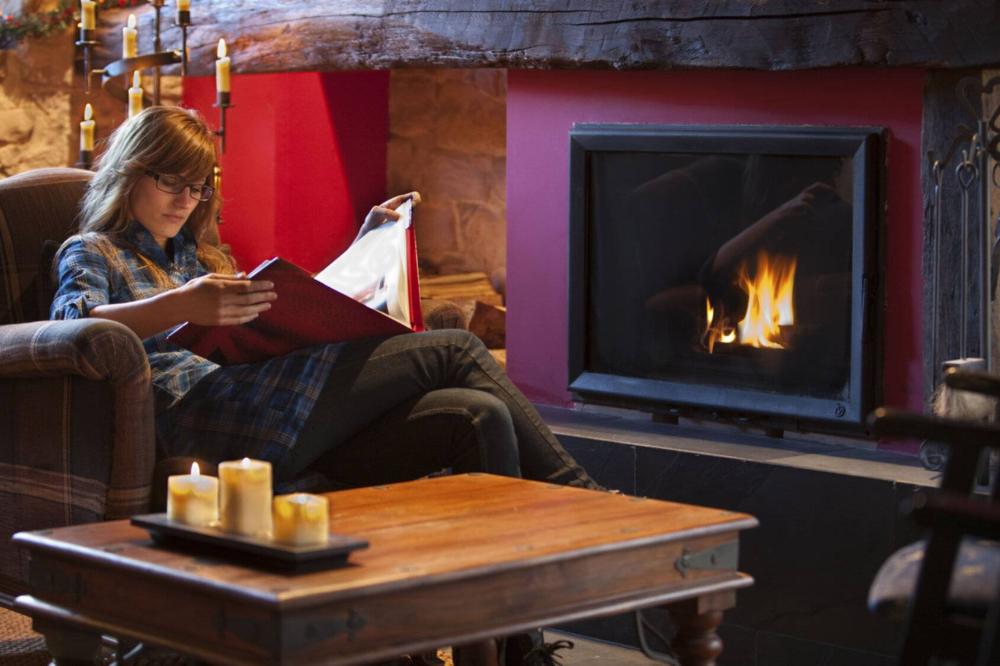 Feel the warmth of the fireplace at a country guesthouse
In the evening, after a day packed full of visits and activities, you get back to your guest house and light the fire.
Its warmth gradually spreads from room to room and you snuggle up by the fireplace with a glass of wine, closing your eyes and letting yourself be carried away.
The cosiness of these country guesthouses is wonderful!
I want to do rural tourism
Cultural destinations that are something special in winter
We love Navarre as a whole and we're that it's going to be the same for you, if you haven't yet been here. All the same, we do have to say that there are some places which we are particularly fond of in winter.
We're talking, for example, of taking a short break to visit Pamplona, Tudela or Estella-Lizarra. It might also be a good time to visit the impressive castles of Olite and Javier, or to explore the narrow streets of medieval villages such as Ujué or Gallipienzo, or to enjoy the charm of the Collegiate church at Orreaga/Roncesvalles and other milestones on the Way of St James.
Delicious winter cuisine!
It's difficult to talk about winter cuisine in Navarre without mentioning its seasonal vegetables. In these months, cardoon, artichokes, borage, Swiss chard and endives are all the main ingredients on the menus of the restaurants in Navarre.
This is followed with the Navarre Pintxo Week, which has become a local tradition for saying goodbye to winter.
Throughout Navarre, menus feature a winter touch by offering, in addition to the seasonal vegetables, char-grilled meat, game and soups, which can be accompanied by torrijas (Spanish-style French toast), red wines and the famous patxaran (sloe berry anise liqueur). You can sample these delicacies at any restaurant throughout Navarre.
If you'd like to discover even more about the delicious world of Navarre cuisine, then don't miss:
Navarre delicacies for foodies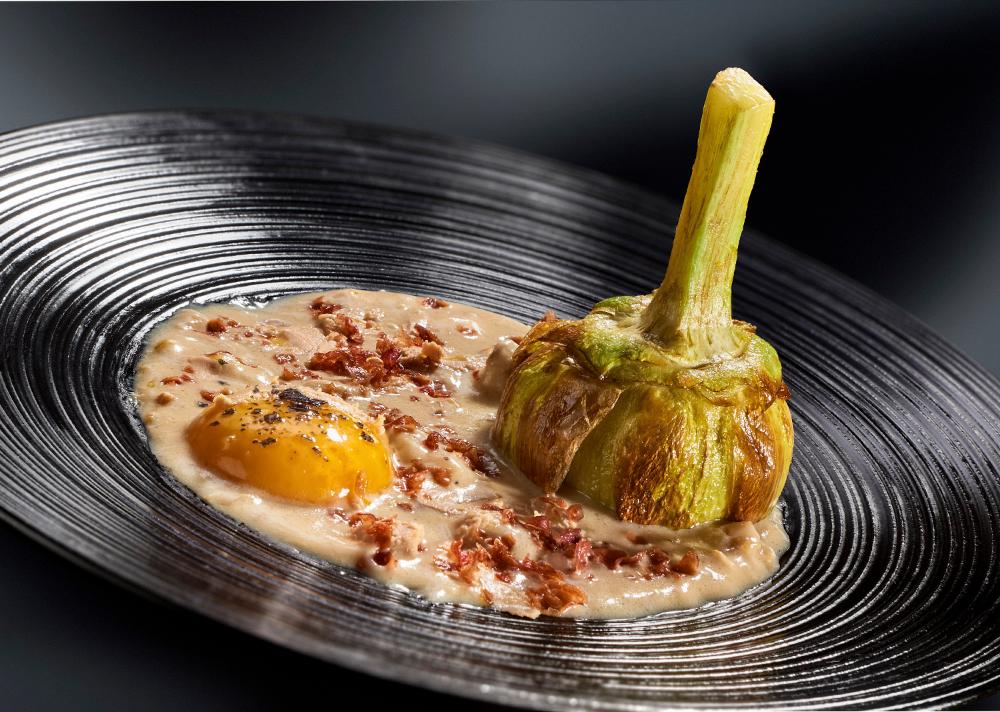 Cider season
And the cider season brings joy and happiness to the Kingdom of Navarre. And that's really true: from January to May, the cider houses in Navarre are a great plan for families and groups of friends. Shall we tell you why?
Because, at the cider house, you stand around the kupelas (the regional name for the barrels) and help yourself to cider. Then you can sample delicacies such as char-grilled T-bone steak, salt cod omelette or cider-cooked chorizo sausages. It goes without saying that the food is accompanied by the star drink - cider - which, in some cases, is home-made.
We're off to a cider house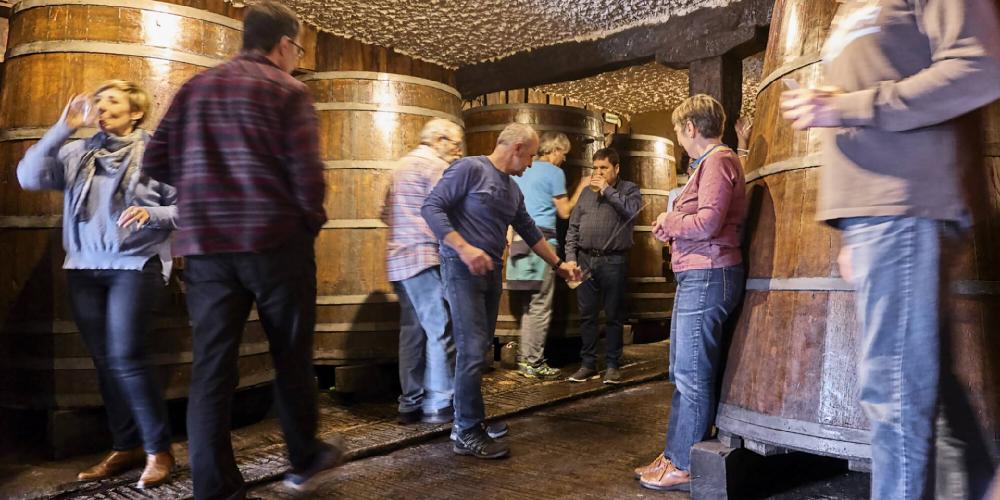 More culinary and wine tourism plans
You're a real foodie, and you know it... and you also like wine tasting and discovering how the best oils and cheeses are made... As far as cuisine is concerned, you'll soon see that we put a lot of love and care into everything we do.
Nature plans, for going out well wrapped up
But it won't all depend on whether or not it's snowing...
You can also enjoy nature by taking a walk through our woodlands which, although not stripped of their leaves, have a really attractive aura of mystery.
The Rail Trails are another good option, being walks with little tree covering, they are ideal for soaking up the winter sunshine. And well wrapped-up in a scarf, the limestone gorges, caves and Bardenas desert can be visited all year round.
I'd like to discover nature in Navarre in winter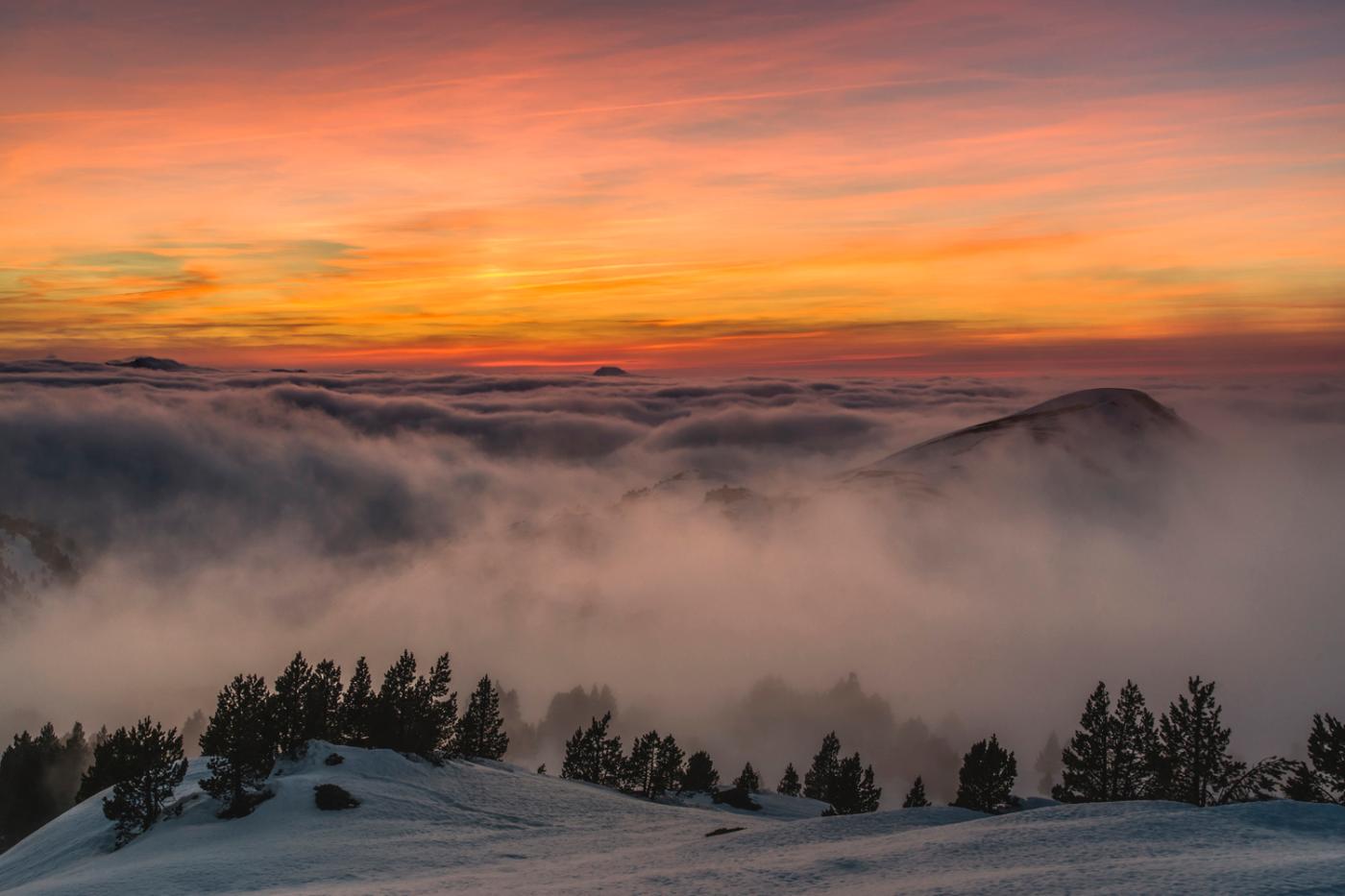 Plans in the snow
Although the Pyrenees are only of a modest height, we're lucky enough to have snow almost every year in our highest valleys, offering picture-postcard scenery.
The crunching of the virgin snow is one of the most special sounds of winter. That unique moment when you get out of your car and the mountains, like sugar-coated giants, welcome you with their radiant scenery.
Rarely does a year go by in which there's not a good snowfall in the sierras of Aralar, Urbasa and Andía and in the town of Orreaga/Roncesvalles and the Pyrenean valleys of Aezkoa, Salazar and Roncal.
And as the thing about the weather is that it's so unpredictable, if you're staying in accommodation located in places such as the Baztan Valley or Ultzama Valley, you need to be on the alert because, at times, the snowfall limit drops and you may wake up to a blanket of snow.
It's a good idea to check with the staff at the Tourist Information Offices to get updates on the weather conditions.
Family fun in the snow: walks, sledding, snowmen and snowball fights.

Imagine your children's faces lighting up when you tell them that you're all going to spend a day in the snow.

A snowball fight or making a snowman are inexpensive and fun ways of enjoying some family time. And sledding down a tempting slope is a plan that drives kids mad. And, best of all, they come home exhausted and the whole family gets a peaceful night's sleep.

What's more, depending on the thickness of the snow in the area, you can all go out for a really pleasant walk along any of the local paths.

To shake off the winter chill and warm your cold hands, don't forget to stop off at the village tavern and order a piping hot caldico (broth), for a really pleasurable experience.

So get out your gloves, boots, a carrot for the snowman's nose and do it!
 

Snowshoeing

For added excitement to a family day out in the snow!

If you feel like snowshoeing, then take the opportunity to hire some snowshoes and get out and explore! These walks are really pleasant and you don't need any skiing skills.

There are many different trails to choose from, through some breathtaking landscapes. There's also the option to go with a specialist company, allowing you to safely enjoy the splendour of nature in winter.

However, if you're going by yourselves, then it's a good idea to first go to the nearest mountain activity centre where, as well as information on the trails, you can also hire equipment:

Information about companies that rent rackets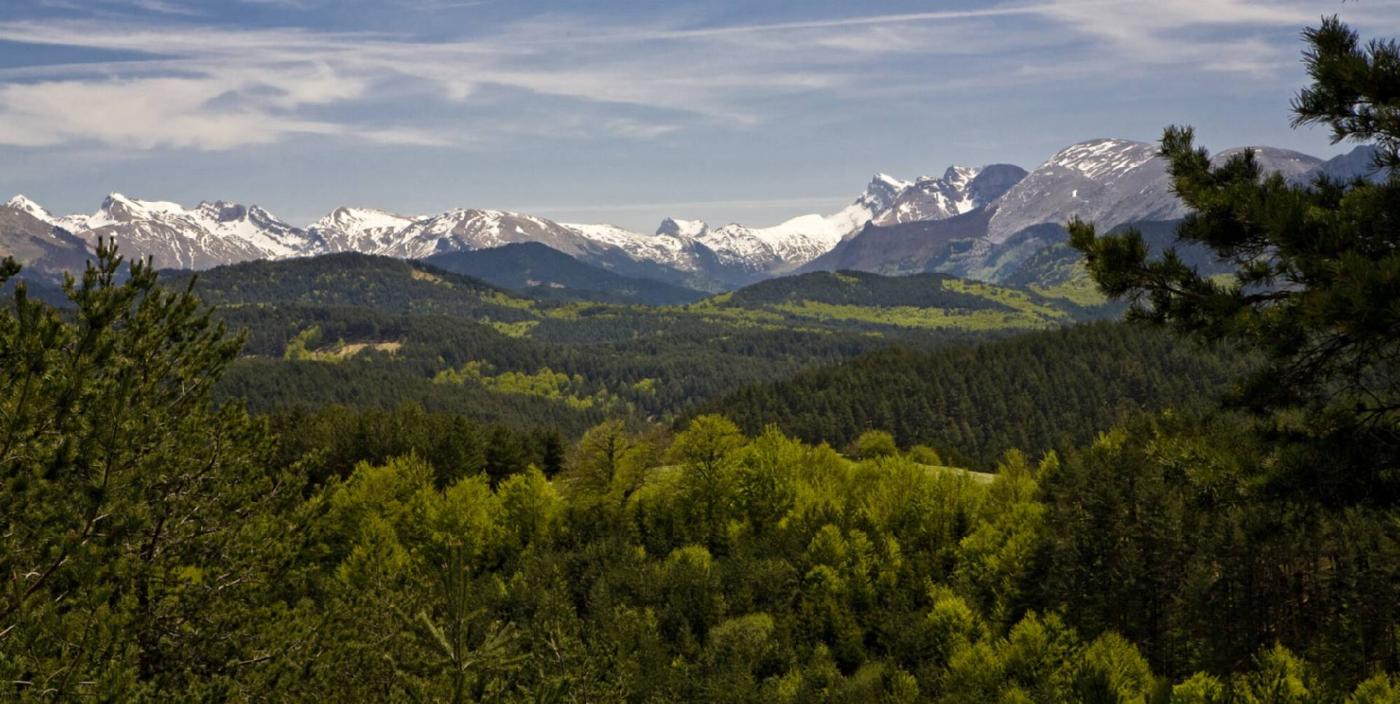 And the winter sport par excellence: skiing.
Navarre has two ski resorts which are noted for specialising in cross-country skiing. This type of skiing allows you to exercise while calmly enjoying all the beauty of the Navarre Pyrenees covered in snow.
Salazar Valley

Irati-Abodi Mountain Activities Centre

Located in the Salazar Valley, in the heart of the Irati Forest at an altitude of 1,300 metres, so that the most amazing display of nature is guaranteed.

It offers three easy trails totalling a distance of 22 kilometres for practising cross-country skiing and another 16 km trail for those with more experience.

It also offers a trail information service, the hire of snow equipment, cafeteria-bar-restaurant and a car park.

More information on the Irati-Abodi Mountain Activities Centre

Belagua Valley

Larra-Belagua Nordic skiing centre

Located in the most eastern part of the Navarre Pyrenees, this ski resort is divided into two sectors:

El Ferial: this is where the main building is located, with a first-aid room, ski school, material hire, bar, restaurant, shop, lockers, spa zone. It has 16 km of cross-country skiing trails and snowshoeing routes.

La Contienda: where you'll find a small building with a cafeteria, first-aid room, 5 km of cross-country skiing trails.

More information on the Larra-Belagua Nordic skiing centre