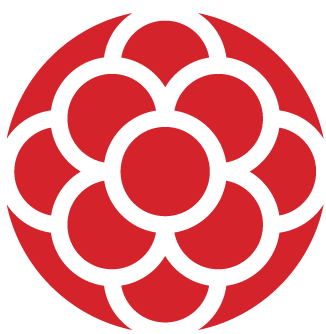 Are you foodies? Well...the most delicious cuisine is coming right up!
If you're a group that loves good food, then you're set to have a finger-licking experience in Navarre.
Because, apart from our finest-quality regional produce, the culinary tradition of our land is evident throughout Navarre, in places that go beyond its restaurants, carveries and cider houses: its streets, its fiestas, ...
Here are a few ideas to enjoy our excellent cuisine in the in very best of company:
Wine tourism activities

You'll also know how to appreciate good wine, of course! Three designations of origin are the best example that we can give you to show that Navarre is a land of wine. So that you can raise a glass with your friends just about anywhere in the kingdom of Navarre.
Check out the suggestions of the Navarre Wine Route.

View more wine tourism plans

Pintxos in Pamplona and Tudela

As we've already said, cuisine is experienced in the street and particularly in the streets with pintxo bars in our cities. The bar counters full of delicious pintxos are sure to be one of the best culinary images that you'll remember of your trip to Navarre.

Small bites prepared with fine quality ingredients and all the creativity and expertise of well-known chefs.

We're off for pintxos

Carveries and cider houses

You can't leave Navarre without experiencing one of the most popular culinary customs: enjoying regional cuisine in a cider house or carvery.
Take note: salt cod omelette, chorizo sausages cooked in cider, T-bone steaks, sirloins... You're definitely not going to go hungry here! Or thirsty either! Once you visit a cider house, you'll soon see why! You're going to love the atmosphere.

We're off to a cider house
Other culinary plans
And for those of you who love direct contact with the rural world, visits to honey-making facilities, olive oil mills, cheese-making dairies and salt makers. Here you're spoilt for choice!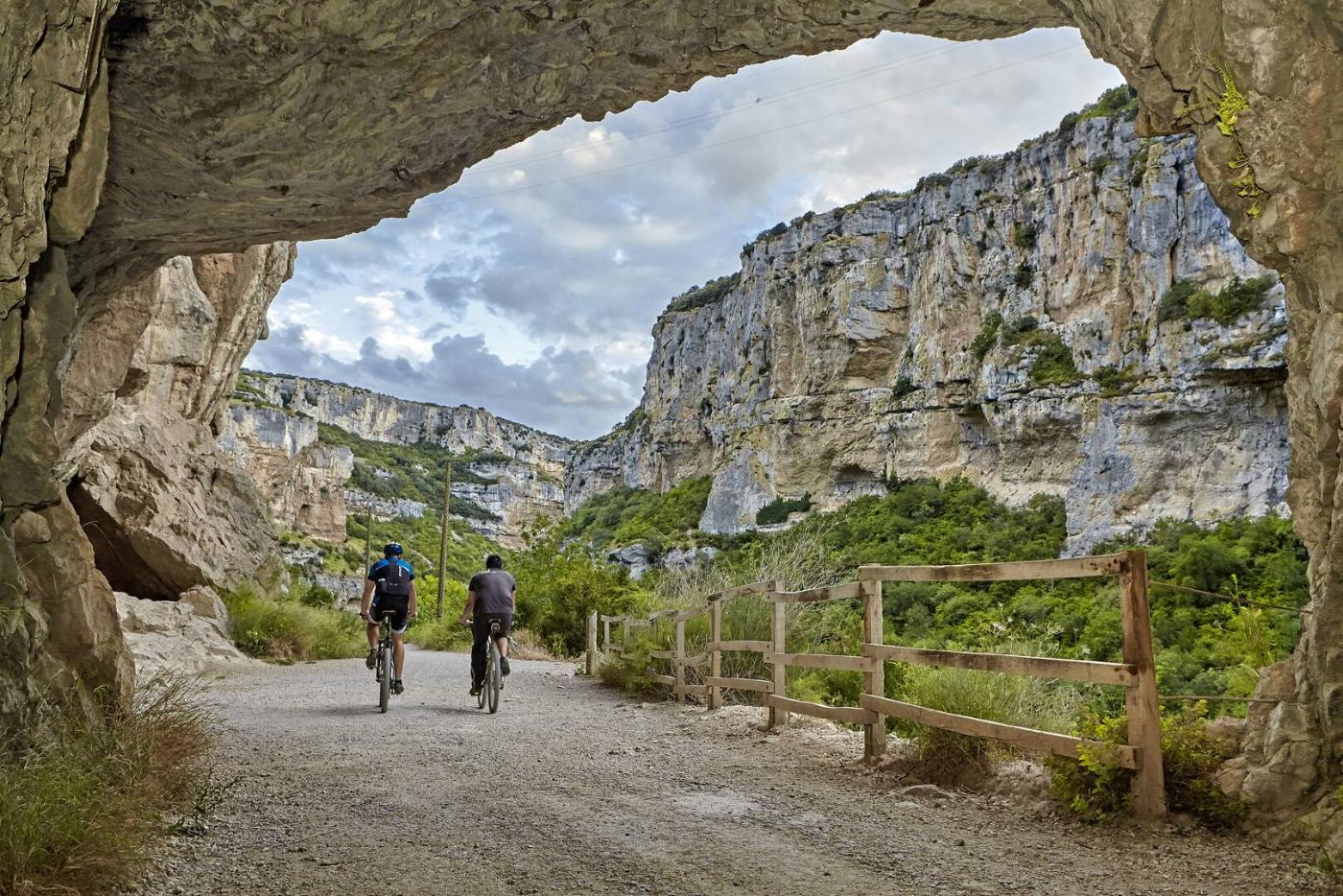 Fun in nature
We can see it coming....
You're not going to stop taking photos of our most impressive beauty spots. So make sure that your phone is fully charged and then, as you know, share your photos on the social media with the hashtag #visitnavara and see who in the group gets the most "like its".
All about nature in Navarre
Time to move your body!
Come on! Exercising with your friends is the in thing! Challenge each other, have a few laughs and it's also a good way to motivate the lazy ones. If you're the sporting one in the group, then it's up to you to organise the route: hiking or biking?
Ah! So you need to get your adrenaline pumping? Then active tourism is for you:
Hiking

Hiking

Amid oak and beech woodlands, alongside rivers, reservoirs and waterfalls...

Bikes and MTB

Bikes and MTB

Rail Trails, the Way of St James, MBT areas or the EuroVelo 1 long distance route.

Adventure sports

Adventure sports

Rafting, hang gliding, canyoning, caving, zip wires...
Adventure parks
These locations fuse nature, sport and fun. The ultimate "all in one".
You can come here to whizz down ziplines, walk over hanging bridges, enjoy water activities, and even see animals in their natural habitats, but they have so much more to offer.
All in a perfectly integrated natural setting: smiles guaranteed.
See all adventure parks
Artamendia Adventure Park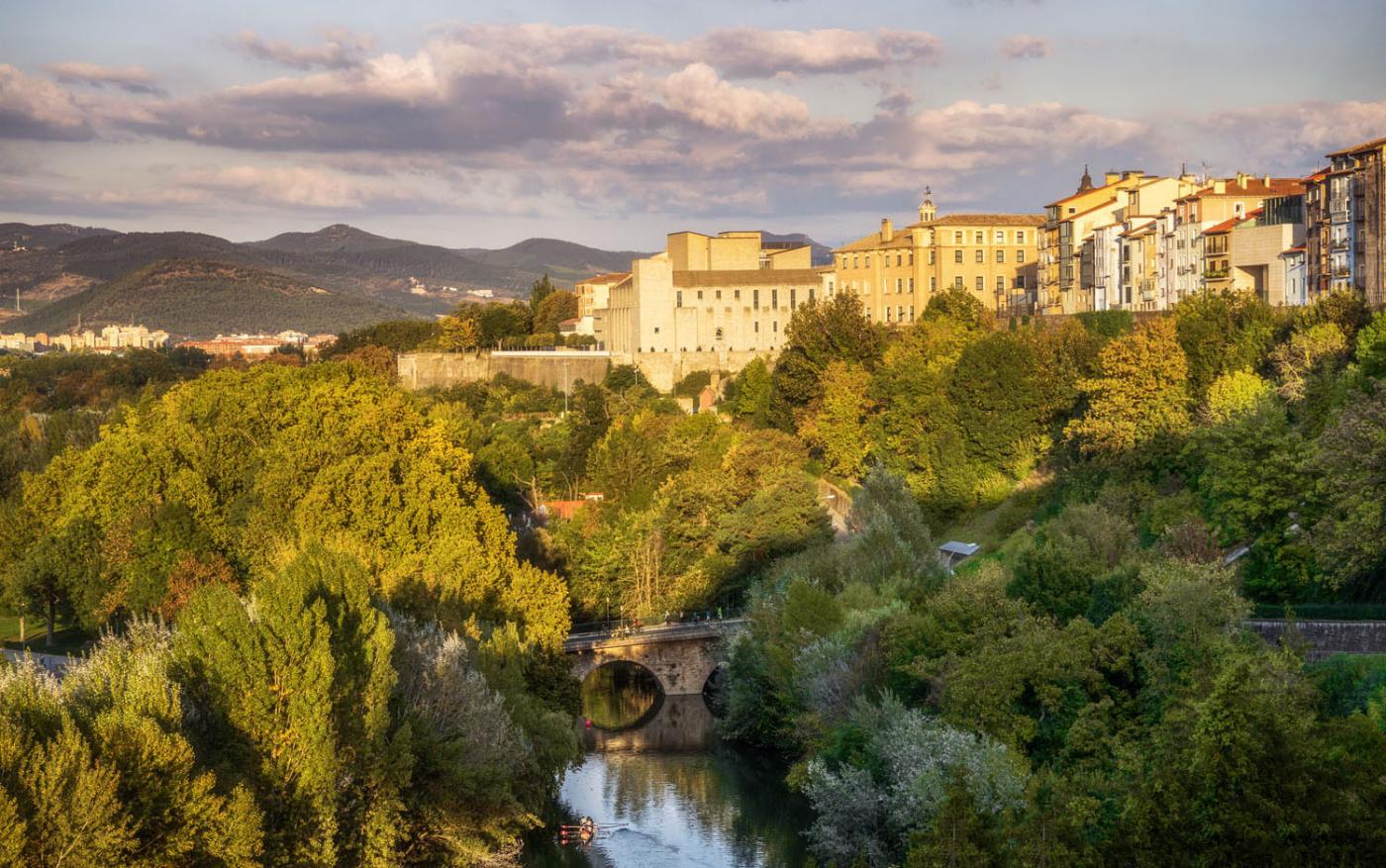 City break and culture
Navarre is synonymous with culture.
Because this land is a crossroads with a rich and varied past, whose splendour has gradually impregnated its villages, towns and cities, making them destinations with a great artistic heritage.
And proof of this are the super plans that we've put together for your trip with your friends.
A getaway to Pamplona

Taking a weekend break with your friends?

Wonderful, because Pamplona is one of those quiet yet surprising cities. Its monumental old quarter is so welcoming that, at times, it looks just like a village, then there are the city walls, its parks and gardens and its bars full of mouth-watering pintxos.

You can't ask for more! Concerts and shows? You're also in luck.

Click here to find out about everything on offer.

We'd like to discover Pamplona

Not-to-be-missed cultural attractions

If you can only make a short stay, then don't miss our top cultural attractions:

But if you're going to lengthen your stay, then there are many more things to discover: prehistoric sites, Roman settlements, Romanesque and Gothic churches erected along the Way of St James, and monasteries where Gregorian chants are still being sung even today...

View more culture in Navarre
Other culture plans
Guided tours of historical old quarters, museums religious monuments and archaeological sites. You've got a difficult choice...
Looking for group accommodation?
Perfect! Because Navarre offers you a choice of apartments, hostels and country guest houses with sufficient space for all of you, adults and kids alike, so that you can enjoy a memorable experience, full of fun and laughter.
Or are you more into contact with nature? It couldn't be easier! Campsites and holiday homes, so that you can be in direct contact with mother earth.
When are you coming?
Discover what Navarre can offer in each season