Tuesday, ten in the morning. Two office workers nip out for something to eat. After a coffee, a slice of omelette and a bitesize ham roll, they'll get back to work with renewed energy.
Friday, seven in the evening. A group of friends are hanging out and chatting away as they follow their favourite route of deep-fried delicacies, each one washed down with local wine. It's become a tradition for them.
Sunday morning. The tables outside the bars on Plaza del Castillo are packed with families, couples and all kinds of people enjoying portions of fried calamari, croquettes and octopus, and Calle de San Nicolás, Calle de Mercaderes and Calle de la Estafeta are buzzing. You can find pintxos of foie gras, pastries, crunches and haute cuisine delicacies presented in such an elaborate way that heaven knows what they're actually called; all alongside the traditional pintxos everyone here has come to expect.
It's all go here when it comes to pintxos!
That's because in Navarre, and especially Pamplona, pintxos are sacred, and people go out to eat them at all hours. Drop the formalities and never stay in the same place too long, the fun of it all is to look for something new to try in the next bar.
Want to join in?
A great way to...
Have an appetiser or a day's lunch without all the ceremony

Have an appetiser or a day's lunch without all the ceremony

Mix with the locals: you'll be in their element

Mix with the locals: you'll be in their element

Enjoy a bite of this and a bite of that

Enjoy a bite of this and a bite of that
Traditional pintxos versus innovative pintxos
There's no need to pit them against each other; they've both got great things going for them.
With the traditional pintxos, you can enjoy the time-honoured flavours of the region, and they're always a safe bet if you want something tasty; but the more innovative pintxos are a feast for the eyes and tempt you with textures, subtleties and a host of qualities that make them irresistible.
All of them standing at the bar without any linen tablecloths or elegant sommeliers. Who needs any of that?
To get the juices flowing, let's start with a round of classic pintxos, mmmmm.
Deep-fried morsels, just one or a whole portion

Deep-fried morsels, just one or a whole portion

Tasty peppers or eggs —crunchy on the outside and creamy on the inside—, calamari, croquettes, tigres (mussels)... For groups, portions are the best bet.

Omelettes, foie gras and txistorra

Omelettes, foie gras and txistorra

Pintxos of spicy txistorra sausage, simple potato or ham and mushroom omelette, cheese, blood sausage, cod ajoarriero-style or some delicious foie gras. Classics that come with a slice of bread.

Pulgas (mini-baguettes) and pickles

Pulgas (mini-baguettes) and pickles

And bite-size bacon and pepper baguettes, gildas (cocktail sticks with olives, anchovy and chilli pepper), mini ham rolls... Small, basic snacks that never fail.
And now some more surprising pintxos, please
Let's talk about the pintxos of the 21st century, the most avantgarde pintxos ever to have passed through the Kingdom. Those ones that are presented so beautifully that it seems a shame to eat them. Those whose names or even whose ingredients you can't even remember. And those where they even have to tell how to eat them so they make the greatest impact on your palate. Those ones that are sooo delicious!
Here are some examples, but there are many more.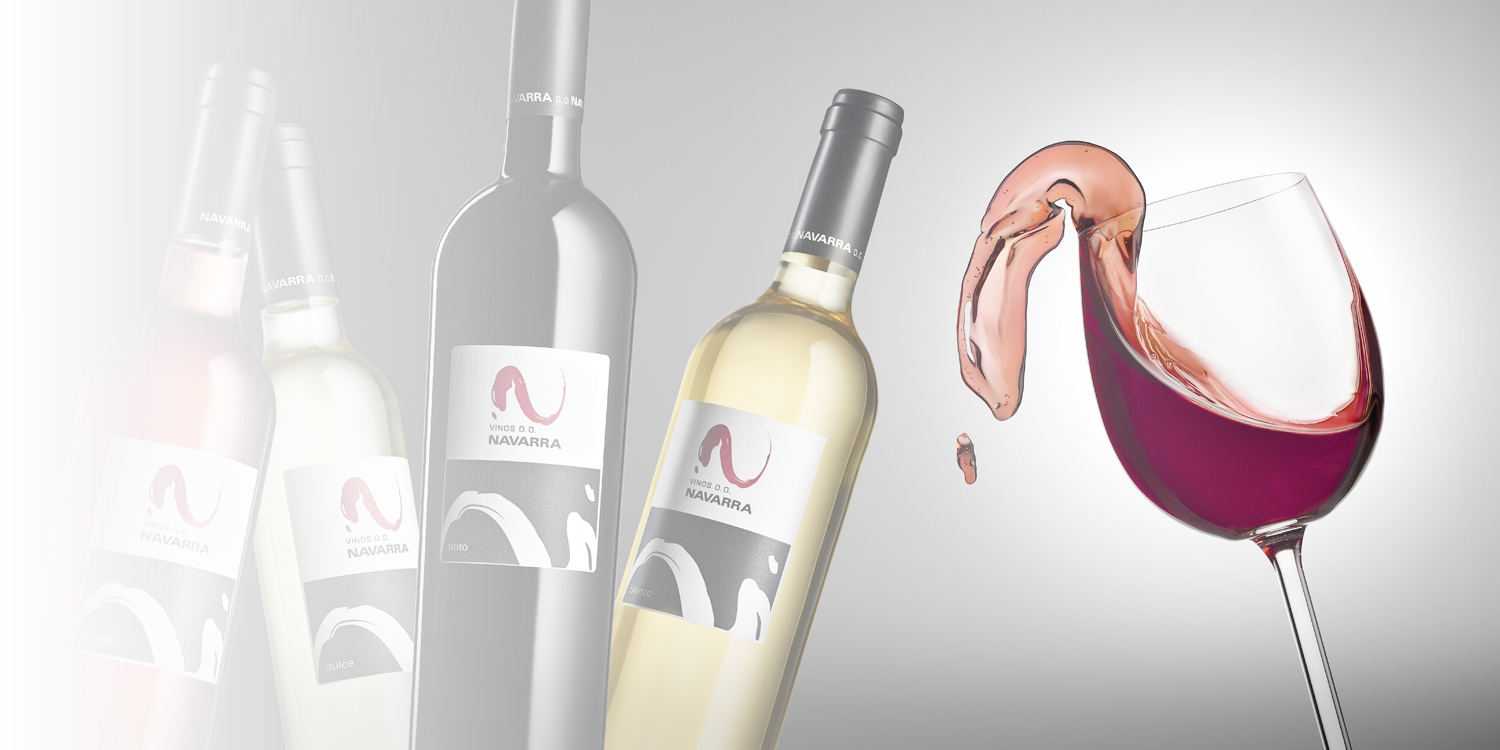 And where can we go out for pintxos in Navarre?
Where can't you go out for pintxos in Navarre? You can go just about anywhere. Pintxos here are like hamburgers in the States or pizzas in Italy. You can find them all over the place.
Just about any village that has a bar will receive you with a juicy omelette, some txistorra or croquettes, at the least. And from there on, whatever they think best or whatever's typical in that part.
El poteo, skipping from one bar to the next for a few drinks, has become a real tradition in two cities that cherish their pintxos:
One of those is Pamplona, the capital of both Navarre and the pintxo. The range on offer here is huge, and the pintxo tradition is more than evident as soon as you reach the city centre.

The typical streets for pintxos are the mythical Calle de la Estafeta, Calle de San Nicolás, Plaza del Castillo and all those around them. Although there are areas and bars in the surrounding neighbourhoods where it's easy to find some great pintxos, too.

And the other one is Tudela. The capital of the Ribera is very well known for its food, abounding in garden vegetables and with a long tradition of pintxos.

In the historical quarter of the city, you can find loads of places to try some of Tudela's classic fare, like fajicos de la Ribera (prawn, cheese and bacon wrapped in courgette and fried), egg in bechamel and battered asparagus.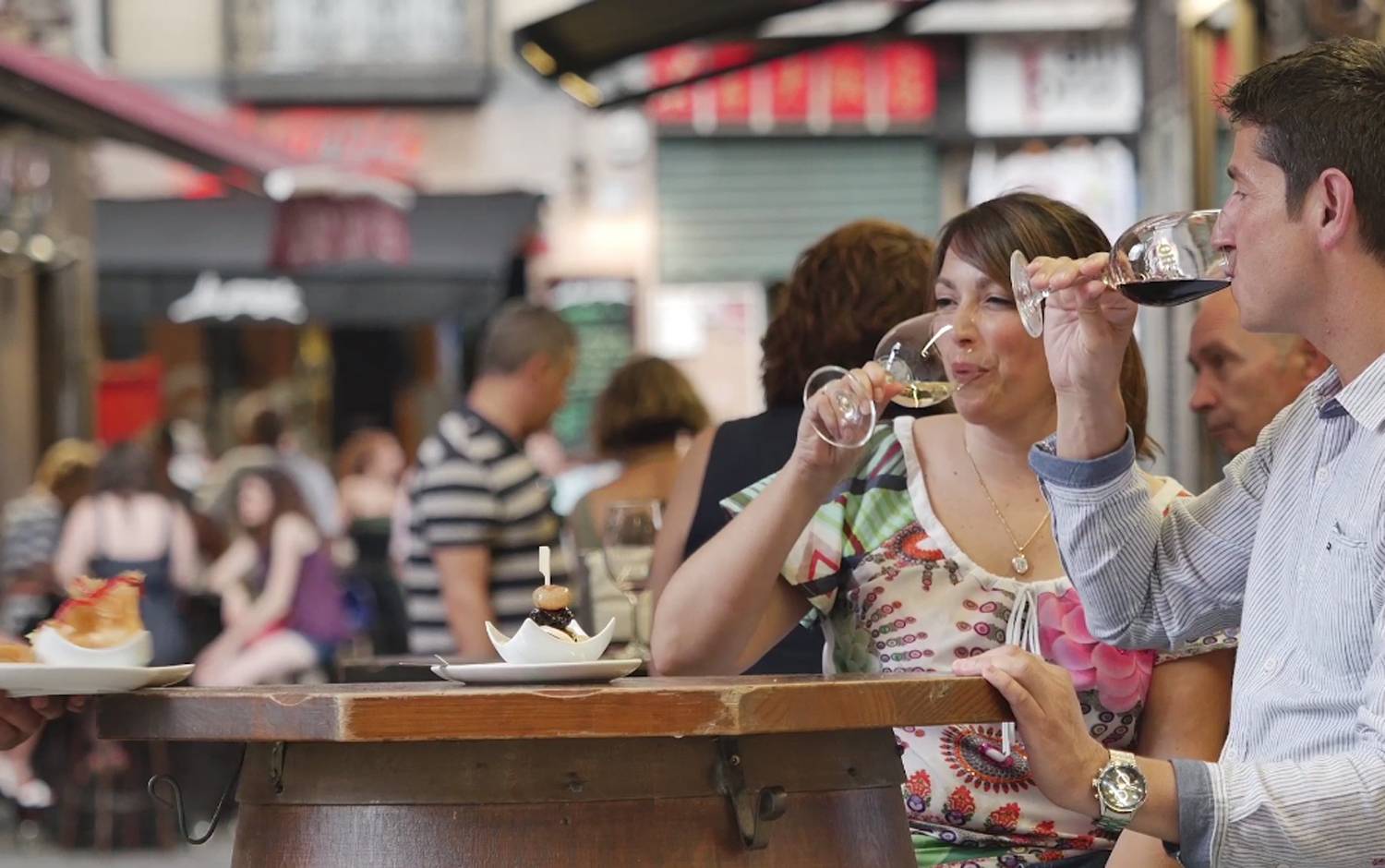 Navarre Pintxo Week
The spring doesn't only bring flowers. With it also comes Navarre Pintxo Week, a gastronomic event in which for 10 days a hundred-odd bars from the entire region compete to make the best haute cuisine pintxo. The results are truly enticing. It would be a shame not to try them, don't you think?
Enjoy the atmosphere found during the event and make the most of the opportunity to pair your pintxos with delicious local wines.
Stew and Wine Week
Because Navarre isn't only about pintxos. Our traditional stews are other dishes whose virtues we like to extol, and that is what this gastronomic event is all about.
It showcases the recipes for our time-honoured casseroles and stews. You can try them as appetisers, served in quaint little dishes. Cod ajoarriero-style, stewed suckling pig, lamb, ham on the bone; Navarrese classics with a modern touch that you're sure to love if you're into stews. And, of course, all with Navarra wine.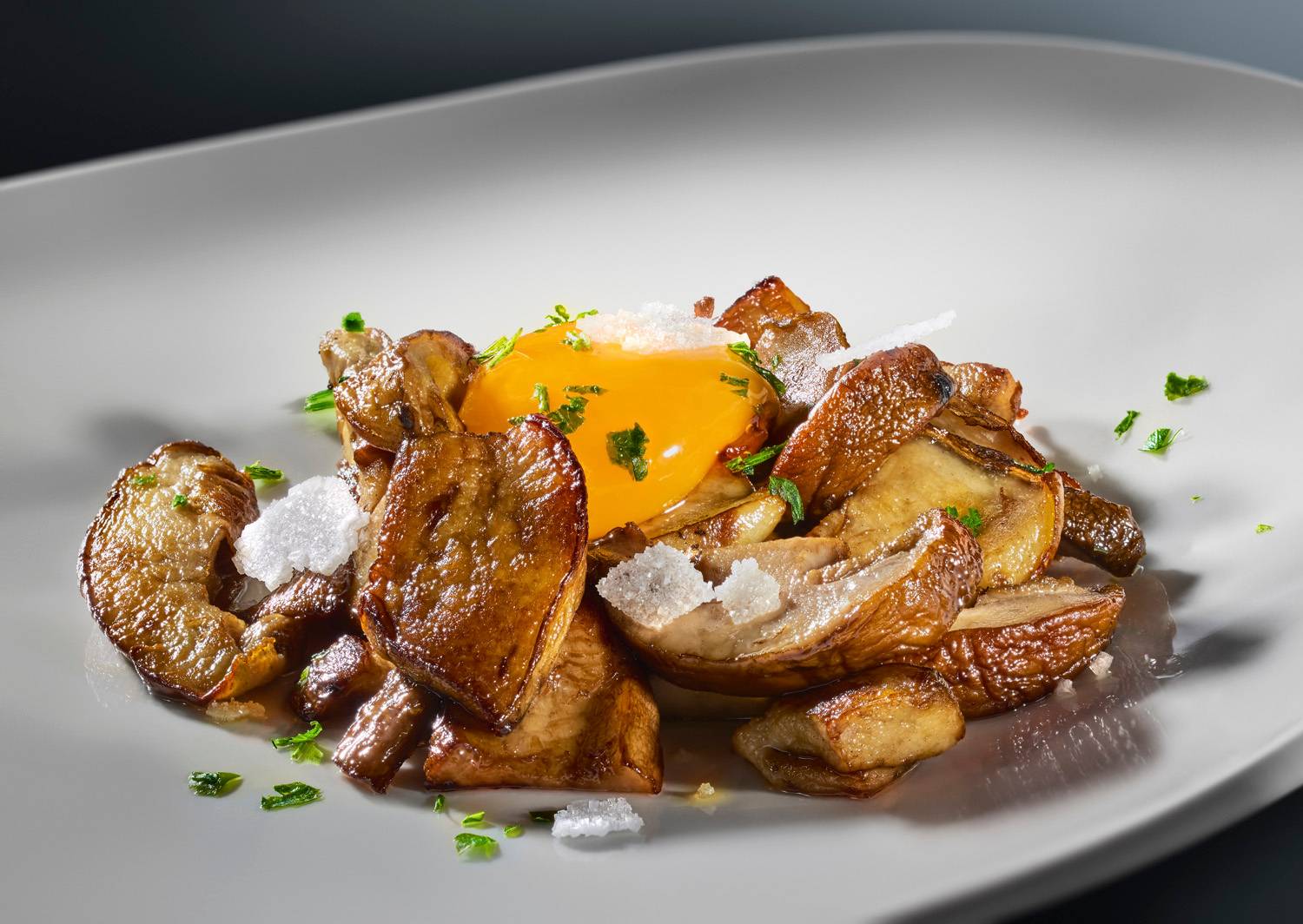 Can we go again?
Of course, there's plenty of Navarre for everyone. And seeing as how you're coming, don't miss out on some of the Kingdom's other highlights:
Pamplona

Pamplona

In addition to trying the local pintxos, be sure to stroll through Pamplona's lively old quarter, discover its mediaeval churches, the city walls and gardens or take in a show. We bet you didn't expect to find all this.

Navarrese cuisine

Navarrese cuisine

In a section like this, we couldn't not tell you all about the local food... Want to find out about it?

Tudela

Tudela

And discover another capital: the capital of the Ribera. Streets with a Jewish and Mozarabic flavour, a stunning cathedral and all the warmth and friendliness of the local people. It's somewhere not to miss.