Cuisine with its own personalit
No trip would be complete without visits to the most famous restaurants, steak houses and cider houses and places serving up km 0 local produce. Thankfully, their cuisine has several common denominators:
Excellent ingredients

Respect for seasonality, that magical time when the products are at their very best.

The personality of the person making the dish as care and infinite creativity are always on the menu.
No prizes for guessing the stars of the show: vegetables, excellent meat and fish, cheese, wine and cider, that all make the very best travelling companions.
There is so much to taste, but also to experience, because leisure and gastrostomy go hand in hand.
Take a look at everything on offer: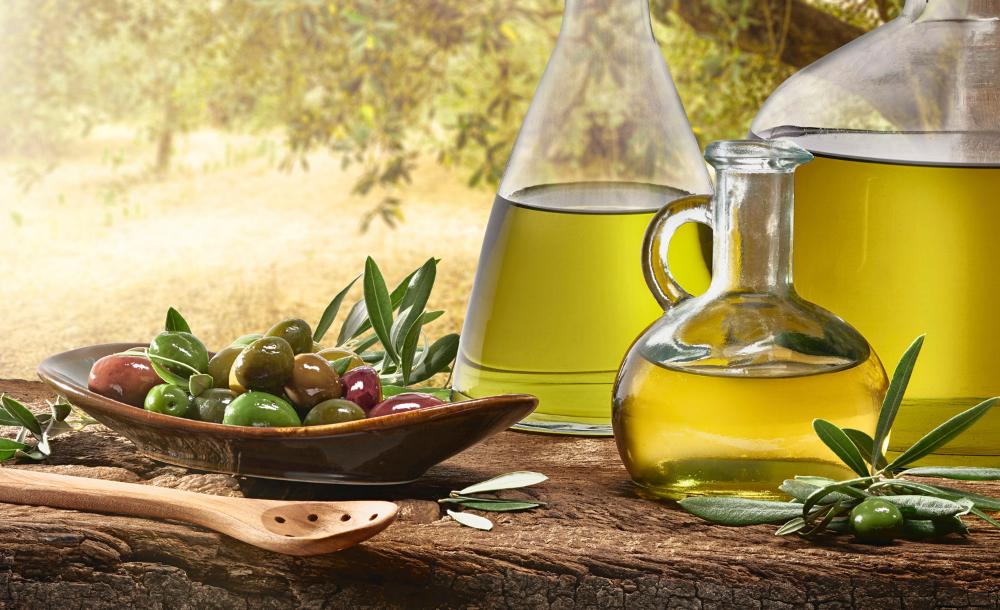 Navarre Wine Route

Let's start with Navarrese vintages. You should know by now that you can smell and taste wine in practically every corner of Navarre. The Navarre Wine Route offers you a sensory, cultural and gastronomical trip through its exquisite wines and spectacular wineries brimming with history and know-how in natural spots surrounded by culture.

Along the way, you'll be welcomed not only into the best wineries but also a selection of agro-stores, accommodation, restaurants and activity companies.

Discover the Navarre Wine Route

Gastro-activities

The Kingdom of Navarre serves up a wide variety of gastro-activities to present the tastiest products in the land: Navarrese vegetables, truffles, honey, wild mushrooms, pintxos, olive oil...

See all the gastro-activities

Try the star dish from each area

Red peppers stuffed with cod, artichokes with ham, potxas (white beans) with clams, fried txistorra, Navarrese trout, roast Navarrese veal, cod ajoarriero are just some of the dishes that you can try in our restaurants.

We will tell you all about our cuisine below, including what to eat in each zone, our Protected Designation of Origin products and the different types of restaurants on offer.

We've laid a place for you at our table...

All about Navarrese cuisine
Other accommodation ideas in Navarre
Furthermore, if you like to take care of yourself on your trips and you're seeking peace and well-being, take a look at the Wellness tourism page brimming with other tempting ideas.
Trail walking
Trail walking in Navarre is something special.
A countryside of contrasts that changes with every step you take, with scenery that is so varied that you get the impression that you've travelled thousands of kilometres.
The well-maintained trails will lead you to delightful villages, allowing you to completely switch off and to get back to basics.
Because these trails have this special something that is difficult to explain. A combination of nature and peace, which is really good for your health.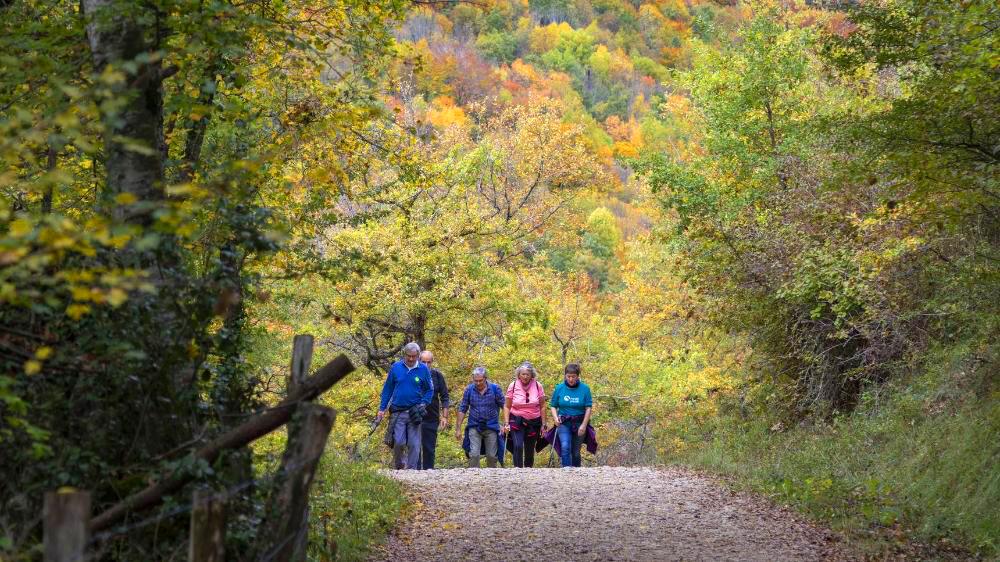 You simply need to decide which trail to take:
nice rail trails, trails alongside rivers that take you to the river source, others that go round reservoirs, paths that take you into the depths of the woodland or those that lead you to some stunning viewpoints...
and if you like the philosophy of Nordic walking, then we can offer you a number of centres located all oooooooover Navarre.
It's a difficult choice, isn't it?
I want to do trail walking in Navarre
More nature activities
To complete your programme of activities during your stay, here are a few ideas that you are bound to love:
Cultural heritage: a stroll back through history
Discover the city walls and medieval neighbourhoods of Pamplona, the cathedral in Tudela and its melting pot of cultures, the monuments throughout Estella-Lizarra, the beautiful medieval villages of Ujué, Puente la Reina or Gallipienzo, monasteries, our castles and fortresses, the Collegiate Church of Orreaga/Roncesvalles and many other Romanesque and Gothic monuments handed down to us by the Way of St James.
All this —and more— is there to be discovered in the Kingdom of Navarre, off your own back or through one of its fascinating guided tours.
And you will see that each place that you visit, each part of the Kingdom of Navarre that you pass through, is brimming with history, bearing the footprint of the most important western civilisations over thousands of years.
Navarre proudly and carefully presents this rich cultural heritage for what it is—a real treasure.
Listen to your experience
Navarre is a destination where you can enjoy the good things in life. Staying in a hotel where silence reigns, tasting the most exquisite delicacies and taking care of yourself like never before is really just the beginning.
Because this can be followed by a brilliant show on some of the main Navarrese cultural stages, such as the Gayarre Theatre, Navarra Arena or the Baluarte Auditorium.
All this without forgetting the calendar of traditional festivals that Navarre celebrates over the year.
You'll see that Navarre has so much to offer and, if you were doubting it, here's another taster:
Calendar of festivals, shows and dates of interest